Krakow Home Page
Krakow Stories Menu
Krakow Archives
I am searching for the family of Luisa TORBE, of
Krakow, who submitted Pages of Testimony in the 1950s.
At the time she was living in Kiryat Ono, Israel. She
was related to the GRUN and WETSHTEIN families of
Krakow.
Please reply privately.
Sincerely
Ben Weinstock
My paternal ggf was Aaron RABINOVITCH (1876-1952) and he is buried at Edmonton
Federation Cemetery as is my ggm.
At one time, Aaron was a Cantor at Dukes Place Shul and also officiated at
his children's weddings as Rev Aaron RABINOVITCH/RABIN. Although I do not
believe he was a Rabbi himself, I have been told that he came from a family
of Rabbi's and was from Krakow. He married in Mile End, 1898, to Rose
DAVIDOVITCH (1878-1948) - Rosa daughter of Ezekial Ha Levi - who may have
come from Riga.
Aaron's Hebrew name is Raphael Arieh son of Todros Henach/Chanoch.
Naomi Ogin
Brisbane
Searching; BENDEL, BIRK, BRESNARK,COVERMAN,DECORVICK,FELDMAN,GLASS,GOLD,GREENBE
RG,LEBIS/LEYBIS,LISCEYZNSKI,MANN,MELNICK,NATHAN,OGIN,RANDALL,RUBI/ENSTEIN,
STEIN/STONE,TISMAN,TISHMAN,TIESMAN,TESSMAN,WILSON/WOOLFSON
Sephardim in Eastern Europe
by Alexander Beider
(from A Dictionary of Jewish Surnames from the Kingdom of Poland)


Sephardic Families in Poland
The great majority of Polish Jews are of Ashkenazic origin. Nevertheless, the presence of a few Sephardic families in Poland is mentioned in historical records. For example, records cite the eminent physician Isaak Hispanus who lived during the first decade of the 16th century in Krakow (Balaban 1912:173). When the Polish king married an Italian princess in the 16th century, the latter came to Poland with her court physician Samuel ben Meshulam, who lived in Poland from 1532 to 1547 (Shatzky 1957:75). Another Sephardic Jewish physician who moved to Krakow during the same century was Salomon Kalahora (also spelled Calaora and Cholchora) (Balaban 1912:177). Though the Kalahora had come to Poland from Italy, his family name was based on the name of the Spanish town of Calahorra. His direct descendants lived in Krakow for several centuries. For example, in the 18th century, Aaron Kalahora and Mendel Kalahora were among the leaders of the Jewish community of Krakow (Balaban 1931:1:154). A descendant of that family was still in Krakow in 1834 under the name of Kolhari (Balaban 1912:178). In the first part of the 20th century, the families Kolchor and Kolchory also were found in Poland (see dictionary portion of this book). In the early 17th century, a court agent in Krakow was Salomon Wþochowicz, also called Szafardi, a Jew who originally came from Italy (Balaban 1931:1:293).
During the 17th century, some Italian-Jewish physicians migrated to southern Poland. One, Chaim Felix Vitalis, a graduate of Padua University (Trunk 1952:56), was possibly a Sephardic Jew. Some Jews from Italy and other Mediterranean countries who lived in Poland undoubtedly were of Ashkenazic origin. For example, in the 17th century, David Morpurgo is found in Krakow (Balaban 1912:182); his name was derived from the German town of Marburg (JE 9:30). Joseph Solomon Delmedigo (1591-1655), an Ashkenazic scholar from Crete, lived for some years in Lublin. In 1597 in the town of Przeworsk in southern Poland, Abraham Italius was appointed rabbi (Horn 1970 (2):23). Since a Sephardic Jew was unlikely to have become rabbi of an Ashkenazic community, this Jew, whose name clearly indicates his Italian origin, must have been Ashkenazic. Another medical doctor, Moses Montalto, died in Lublin in 1637 (Trunk 1952:21); his name was derived from the town of Montalto in Italy. He was a son of a cousin of the Marrano physician Amatus Lusitanus (1511-68), who originally had come from Portugal (Shatzky 1957:76). Moses Montalto played an important role in the life of Lublin's Jewish community. His son, Eliahu Montalto, was also a prominent doctor. Fortis de Lima was another Sephardic family that became famous in Poland. In Jewish sources, that name appears as qzc (Halperin 1945:277), the Hebrew translation of the Latin fortis, meaning strong. Isaac Fortis was an important physician in southern Poland during the first part of the 18th century. His son, Majer, was appointed rabbi in Moþciska (EnJ 6:1055, 1056). In some Polish sources, Majer's surname is spelled Fortesz (Horn 1984:1:20).
Some names of important Polish-Jewish merchants who attended international fairs in Europe also seem to be of Sephardic origin. For example, among the visitors at the Leipzig fair was Abraham Comende (in 1728, from Kamieniec Podolski), Abraham Miserachi (in 1735, from Kamieniec Podolski), and Abraham Miserachy (in 1736, from Lwow) (Freudenthal 1928:145,156) (It is possible that the last two persons actually were the same individual.)
The mention of Sephardic Jews in the records of northern Poland is extremely rare. At the beginning of the 17th century, however, a merchant from Hamburg, Alvaro Diniz (also known in German sources as Albertus de Nyes), moved to Lubeck and had business contacts in Gdaþsk and other Polish towns. For some time, Diniz's brother-in-law, Paolo de Millþ (also called Paul Dirichsen in German records) lived in Gdaþsk during the 1610s (Kellenbenz 1954:247,248). Certain other Sephardic names borne by merchants from Hamburg/Altona and Amsterdam were also found in Gdaþsk from the 1620s through the 1640s: Abenjacar, Castiel, Dias Nunes, Dubetent, de Lima, Pallache and few others (Kellenbenz 1958:80,83). During the last two decades of the 17th century, another merchant, Jacob Abensur from Denmark, lived in Gdaþsk and, for a while, in Courland and Riga (Kellenbenz 1958:401-11).
All the Sephardic Jews mentioned above were either eminent physicians or prosperous tradesmen; thus, they represented the wealthiest class of Polish Jewry. There was a period, however, when even members of the Sephardic middle class could establish themselves with some distinction in Poland. This most important page in the history of Sephardic Jews in Poland began with the reign of the Polish King Sigismund II Augustus (1529-72). At that time, one of the most influential statesmen of the Ottoman Empire was Don Joseph Nasi, a Sephardic Jew who died in 1579. The diplomatic and economic contacts between the Polish state and the Ottoman Empire encouraged dozens of Turkish-Jewish families to come to southern Poland. Among the first migrants were Chaim Kohen and Abraham de Mosso Kohen, who moved to Lwow in 1567 (Balaban 1911:12). Historical records cite the names of other Sephardic Jews who lived in southern Poland during the 16th and 17th centuries, mostly in Lwow: Abraham Gambai, Jakob Sydis, Dawid Passy, Samuel Czelebi (a Jew from Constantinople who resided in Lwow during 1621- 35) and Schmaja Skampis (Balaban 1906:39, 462, 468).
In 1588, Polish Chancellor Jan Zamoyski established a special privilege allowing Sephardic Jews to live in his own newly founded private town of Zamosc. (Ashkenazic Jews from neighboring towns were not authorized to settle in Zamosc.) Many advantages were offered to those Sephardic Jews who decided to move there, which prompted a number of Sephardic families to migrate to the town. Toward the end of the 16th century, they included families from the Ottoman Empire (for example, Moses, the brother of the above Abraham de Mosso Kohen, who moved from Lwow and became the first Jewish inhabitant of Zamosc [Shatzky 1957:85]) and Italy (for example, Abram Misrachi and Salomon Marcus from Venice [Balaban 1906:467]). During the first part of the 17th century, new settlers generally came from Italy and Holland, and the documents of that time cite the existence in Zamosc of families named de Campus/ Kampos, Castiell/Kastiel and Sacuto/Zakuto (Morgensztern 1961: 75,76). The records also show the arrival of Samson Manes, a Sephardic Jew from Braunschweig, Germany (Morgensztern 1962:9). After the chancellor's death in 1605, the growth of the Sephardic community in Zamosc stopped, while during the 1620s some Ashkenazic families moved there. Without newcomers from Mediterranean countries, the little Sephardic group rapidly declined. Some of the Sephardic Jews left the area; others intermarried with Ashkenazic Jews (Morgensztern 1962:14). As a result, during the second half of the 17th century, Sephardic names do not appear in the historical documents of both Zamosc and Lwow. The census of 1664 showed only 23 Jews in Zamosc, most of whom were Ashkenazic (Morgensztern 1962:4).
The presence of Sephardic families in the territory of Poland during the 16th to 18th centuries did not influence the surnames used by Polish Jews during the 19th and 20th centuries. The cultural fusion of foreign Sephardic Jews with local Ashkenazic Jews, who had lived in the same area for several centuries and were far more numerous, was rather rapid. The Sephardic Jews lost their language, and their descendants used Yiddish as the vernacular. They dropped their Sephardic names and were named according to local Ashkenazic patterns. Only a few traces of their Sephardic origins could be found in such surnames as Charlap, Frenk, Portugies, Portugal, Sfard and possibly Szpanierman. Abuhow, Alba, Algazy, Azyluj, Bondy, Dylion, Karo, and probably Alfus, Domingo, Elion and Rynaldo are Sephardic as well. The Sephardic surname Abarbanel (Barbanel) was used by Polish Jews during the last two centuries. There is no evidence, however, that that family was of Sephardic origin. It is possible, for example, that at the beginning of the 19th century, its progenitor adopted artificially this Sephardic name, due to the fame attributed in Jewish history to Don Isaac Abarbanel (1437-1508).
The following pre-WWII directories are newly searchable on my site
kalter.org/search. Some have been previously discussed on JewishGen and SIG
mailing lists, while I believe others are not well known, and would benefit
from analysis by those with relevant geographic and linguistic expertise.
1894 Commercial Directory of the Jews of the United Kingdom (Harfield)
1904 Poland Manufacturers' Directory
1938 Economic Directory of Kielce, Krakow, Silesia Provinces
1914 Upper Silesia Trade Directory
1924 Poznan Telephone and Business Directory
1930 Poznan (City) Address Directory
1826 Warsaw Directory
1932 Bialystok Address Directory
1914/1915 Krakow War Refugees Address Directory
1914/1915 Lwow War Refugees Address Directory
1913 Lwow Address Directory
1910 Lwow Address Directory
1902 Lwow Address and Business Directory
Because of the large number of directories now searchable on the site, and
the large number that will be added in the near future, I will soon be
reorganizing the site and making other improvements. Stay tuned, and please
continue to tell me about online directories you think should be added.
(Note that I am now including even directories with name indices, because of
the benefits of making them full-text and soundex searchable.)
As usual, the result of a search will include a list of numbers,
corresponding to the images where matches to the search term can be found.
If you have never used the site and do not know how to view those images,
read the answer to the first frequently asked question at
kalter.org/searchfaq.html (or click the FAQ link on the site, just above the
search area).
If you find information useful to your research with this tool, please tell
me.
Best regards,
Logan Kleinwaks
http://www.dbhd.org/search.php
At the International Tracing Service in May, I obtained what
appears to be a page of a register of women prisoners at
Gundelsdorf, a Flossenbuerg subcamp in northern Bavaria. The 30
women on the page, listed in order of their prisoner numbers, were
transported to Gundelsdorf from Auschwitz on Sept. 15, 1944. My
aunt, Henryka (Hania) REIFER, was one of them.

In addition to names, prisoner numbers, and arrival and departure
information, the page includes the women's birth dates (all between
1900 and 1926) and places of birth. The majority of the women were
born in Krakow and vicinity.

In February 1945, 16 of the women (including my aunt) were
transported from Gundelsdorf to Ravensbrueck, an all women's camp
in northern Germany, and three to Zwodau, another Flossenbuerg
subcamp, located in the Sudetenland. The entries for the other 11
women say nothing about an additional transport -- so perhaps they
remained in Gundelsdorf until liberation.

The women born in once Galician towns were:

Sofia STERNBERG - born Gorlice

Henryka REIFER - born Kliszow

Regina BLITZER, Maria BRAUN, Ruchla FEILER, Lea FINDER,
Pola HAUSER, Sabina HEU, Gustawa KLEIN, Franciska KURZ,
Regina KUNSTLER*, Gisella MEYER, Anna PACHNER, Felicja SILBERBERG,
Helena STEIN - all born in Krakow

Helena KURZ, Helena STURMWIND*, Estera SUSSE, Sala WESTREICH,
Maria ZELT - all born in born Tarnow

Maria GEHL - born Trzebinia

If you recognize a name and would like to know the woman's date of
birth, prisoner number, and February 1945 transport, please write
me privately. I have no further information about the women (other
than the two known survivors and my aunt) or about others in the
same camps.

* Thanks to the JewishGen Family Finder, I learned yesterday from
their relatives that these two women survived -- and live within
blocks of one another! I hope to speak to them soon and perhaps gain
a better understanding of this group's experiences during the war.

Renee Stern Steinig
Dix Hills, New York, USA
Subject: Descendants of the MaHaRaL of Prague
Gilbert Hendlisz gilbert.hendlisz@skynet.
My genealogical research, in these last years, led me to believe
that I might be, in my paternal line of ancestors, a direct
descendant of an older brother of the MaHaRaL of Prague, in this
case, Rabbi Sinai ben Becalel, who lived in Prague during the 16th
century and died there around 1609.

In fact, a grandson of Rabbi Sinai took the surname HENDELS/HENDLISH
around 1635 in Cracow and I have followed the line of some of his
descendants, with the same surname to 1730 in the area
Opatow-Pinczow, in Poland.

Then, there is a gap, and my direct ancestors, who were also rabbis,
appear in the same area and elsewhere in the Lodz region, at the end
of the 18th century.

My question is the following: is there a group which is trying to trace
the male descendants of the MaHaRaL, trough their DNA? If this is the
case, could I contact these people and what kind of test should I take
among those which are proposed.

Many thanks for your answer.

Gilbert Hendlisz
Brussels (Belgium)
According to Da'as K'doshim, available online as PDF at
> www.hebrewbooks.org, the Shach had no son named Beniamin Zev Wolf

Thanks for the answer. It confirms what I had found. The author of
the Misgeres HaSchulchan seems to have been the son of a Shabsai,
dayan in Krakow, himself brother of a Rav Shmuel Romanower, father
of another Beniamin Zev Wolf, author of Ir Binyamin. It seems that
this family originated (during the 17th century) from Krakow.

Gilbert Hendlisz
List of perished Krakow residents who invested money with the Zionist
organization.
Restitution of Holocaust Victims' Assets;
http://www.hashava.org.il
Adler Leo
Adler Michael
Aleksandrowicz R.
Bauminger Izak
Bauminger Joel
Bauminger Salomon
Bernstein Leib
Birnbaum Jonatan
Blankstein Emanuel
Bloch Bruder
Broder Izydor
Flamm Emil
Freiwald Moritz
Freiwald Lazar
Fritz Heinrich
Goldwasser L
Grunwald Roman
Gumpelewicz Eliasz
Gunzig Dawid
Heumann Heinrich
Himmelblau Mietek
Hollander Israel
Holzer Rachel
Horowitz Michael
Jankler M.
Krofs (?) Herman
Landau Abraham
Lehrfreund Michael
Leser Maks
Machauf Jacob
Mahler Selig
Markowicz Salomon
Mirtenbaum Leon
Nebenzahl Moriz
Paffeles Selig
Pamm Mendel
Peltz Sina
Rieser Gerson
Ripp Leon
Rose Adolf
Rosenfeld Chaim
Simcha
Rubinstein Simche
Schenker Ferdubabd
Schmeidler Hillel
Schmerler Joel
Schonberg Moses
Spira Isak Meyer
Thon Osias
Urobin Juda (?)
Wellner Josef Aron
Wohl Salomon M.
Zeltner Leon
The Company for Location and Restitution of Holocaust Victims' Assets
was established in 2007 under law in order to do historical justice
with the victims of the Holocaust and reinstate with their legal heirs
those assets located in Israel and which were purchased before they
found their death under the Nazi regime.
If your family experienced the Holocaust, and if you have information
regarding relatives or acquaintances that died in the Holocaust, and
if you would like to locate those assets of your loved ones that are
located in Israel, please go to the list of assets published on the
Company site.
Hi! I'm researching the Koen family in Austin, Texas. The patriarch is Joseph 'Joe' Koen who immigrated to Texas from Vilna, Russia, in 1883 or 1884. Note: the 1900 Census has his immigration year as 1884, but, we've found other documents supporting he opened his business in Austin, Texas, in 1883. I'm curious if you have any records of Mr. Koen? I'm particularly curious if he immigrated to the United States by himself as I'm not finding any record of his parents and I'd like to know who they were and what happened to them. I'm also curious the circumstances of his departure from Russia. I appreciate any information you can provide and look forward to hearing from you.
Joseph 'Joe' Koen
Date of birth:
23 December 1859
Place of birth:
Vilna, Russia
Date of death:
5 February 1944
Place of death:
Austin, Texas
Kind regards,
Tiffany McMillan
Attached you will find a power point presentation of Graffiti in Cracow
and … an amazing film; Natan Gross reading his poem "Autumn in Cracow" , the
film was made by Yoram and Yacob Gross
From: Mark Zaurov <mark.zaurov@googlemail.com>

A friend showed me a link with photos of the Jewish community in Crakow which you created:
http://www.eilatgordinlevitan.com/krakow/krakow.html
I am interesting about the photo No. 25. It is about the School for Deaf Jews. Do you have more informations of it and who have the photo?
I like to use the photo for my dissertation about Deaf Jews
Please feel free to contact me. I would be very happy to get a reply.
Thanks,
Mark Zaurov
From: Ari Goldberger <esqwire@gmail.com>

Hi-
My father is the third standing from the left of ("Krakow Ghetto" pic 62) this picture:Adam Goldberger. We have another version of this picture taken minutes minutes apart with some of the men in a different position. Do you know sourced of the picture. I would love to find any of these men.
Thanks,
Ari Goldberger
Jewish inmates in the Montelupich prison in Krakow, who worked in the Gestapo's central garage on Konarski Street. Photographed in 1942 by a German SS driver. In the photo: Bobi Kahana (on the left), Rimek Meirovic, Friedlander, Feldman, Sloman, Kornhauzer, Rott, Izio Apel - Kapita, Moshe Eintracht, and Goldberg. The Polish garage mechanic, Tadeusz Kuzibau, is standing next to the motorcycle
From: Ari Goldberger <ari@esqwire.com>
Subject: Montelupich Prison. Jewish mechanics at garage; and Leon Lefkowitz
http://www.eilatgordinlevitan.com/krakow/krkw_pages/krkw_ghetto.html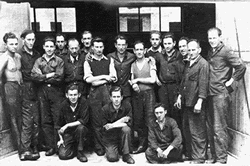 My Dad is the 3rd standing from the left in the below picture. He is
86. Here is another picture taken the same day. My father said an
SS Officer shot it. It seems the timing on the pictures is more than
just a minute since one picture has a motorcycle (maybe the SS man's).
Maybe this pic shot by someone else. My father also wrote a book:
Prisoner of the Gestapo.
Image number 62
http://www.eilatgordinlevitan.com/krakow/krkw_pages/krkw_ghetto.html
-------
My grandfather, Leon Lefkowitz, (mom's dad) was a well known Cracow
artist. His pics and documents and photos are at
http://esqwire.com/leon
From: Tracie S <traciens@g....com>
I was looking at the Krakow photos on your website and noticed
#krkw-95:
http://www.eilatgordinlevitan.com/krakow/krkw_pix/front/112311_04_b.gif
That couple is Aaron and Roche (Wasserlauf) Spingarn. Aaron was the brother of my great-great-grandfather, Peretz.
That photo is amazing to have found on your website!
Rachel Cohen <cohen_rachel@veri....net>
Jul 13 2017

to Tracie, me

Right, that's correct. That's the only picture I have of my second great grandparents. Aaron died before his wife and grown children migrated to Newark. One of my mother's cousins lives in the family house, and she has most of the family photos. She posted them on her tree.
I think you may recall that my grandfather was also Aaron Spingarn (named for his grandfather), and my son's middle name is Aaron. One of my mother's first cousins is also Aaron Soingarn (he actually grew up in California, and his brother Neal still lives there). I think the story is that my grandfather was the seventh Aaron Spingarn.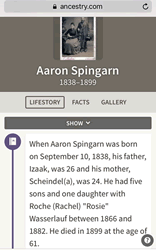 From: Maryla Fyfe <maryla@paradise.net.nz>

I am trying to trace anyone who knew my father Bernard Rosner, born 30 October 1912, in Krakow. Most particularly I would like information regarding my Grand-mother Maria Rosner who was left behind in Krakow when Bernard was deported to Siberia during the Second World War. I know that in 1921 Maria and Bernard were living at 11 Sw.Filipa St. and by 1928 had moved to 78/8 Dluga St. I believe Bernard was illegitimate, as no father is recorded on his birth certificate. After his release from Siberia Bernard joined the Polish Division of the British Army and served in Palestine, Egypt and Italy. He married Bronislawa Gradzik in England in 1948 and they were accepted as refugees into New Zealand where he and my mother raised myself and my younger sister Krysia. It was a source of great grief to him that he was never able to discover the fate of his beloved mother. Maria(after whom I am named) was the daughter of Selig and Justyna(nee Kenner) Rosner. Any information would be gratefully received. Thank-you,
Maryla Rosner Fyfe
My mother's grandfather, Wilhem (Schmerl Wolf) Heller, was postmaster in Cracow. It was unusual for a Jew to work in such a position in Poland before the war, and my grandmother made mentioned of this in particular. He had come to Cracow to study law. His folks came from a wealthy family in Tarnopol with many Rabbi's, but he was assimilated and lived in different social circles. He died about 2 years before the second world war. His wife, Anna (Hanna) born Frommer, perished in Cracow during the war. Their daughter Hela, a famous literary translator in pre-war Poland, survived concentration camps and later married and died as Mrs. Helen Antonia Atlas in New York in 1978. Anna and Wilhelm also had a son, Dr. Tadeusz Heller, a gynaecologist who perished in the war. Dr. Heller's wife Irene and his daughter born Ewa Heller, my mother, survived the war with many hardships. Eva, my mother now lives in Israel, and she has two sons and two grandchildren. Of the Heller family in Tarnopol we know that my grandfather had a cousin, also called Tadeusz a communist living in Berlin. Pecularly, his wife, who was Christian, was called Eva and his daughter Irena. Shortly before the war, this Heller traveled to Soviet Russia, and was promptly shot, or at least disappeared in a purge.
Don't hesitate to contact me for more details.
Ami Toren
I noticed that you are collecting photographs by Szymona Balicera. I have attached an unidentified photo for you, in addition to the image on the back of the photo that identifies it as being an authentic Balicera photo. This photo is part of my family collection. However, none in my family has been able to identify the person.
Sincerely,
Raymond A. Grosswirth
Rochester, New York 14623
Rgrosswirth@aol.com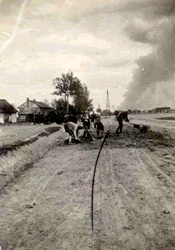 Perhaps you are interested in the attached JPG file of a photo in the possession of my family, depicting the smoke billowing from the Warsaw Ghetto uprising.

My mother (Ewa Toren nee Heller)
and grandmother were interred in the Warsaw ghetto during WWII. They suffered the hardships and the hunger, and an aunt and a cousin staying with them were killed during this time. Finally my mother and grandmother escaped to the Aryan side where they spent very difficult time in clandestine hiding.

Once on the outside from the Ghetto, they had contact with youngsters active in the Armia Krajowa resistance movement. These AK teenagers were not aware my mother and grandmother were Jewish. It occurred during the time when it was possible to see in the city, for weeks and weeks, the fires raging in the Jewish Ghetto. The AK youth told my mother they had made some snapshot pictures of the smoke billowing from the fires of the Jewish uprising. When they offered her one of the pictures, she was extremely glad to take it, though she was careful not to disclose her true interest in this. Incidentally, all of the teenagers in this group of AK later were killed in the later failed Polish uprising.

The photo was taken from a village outside of Warsaw. It is so far out in the countryside, the houses of the city are not even seen on the horizon. Peasants are seen peacefully tilling the field, while in the distant background, a pillar of smoke can be seen. It could be mistaken for a pastoral scene. Since the fields look fully harvested, this picture was probably taken during the end of the uprising, towards summer.

My grandmother inscribed the scene on the backside, shortly after the War, signing with her real name. During the years on the Christian side, she had assumed a fake identity.

Immediately after the end of the war, in Cracow were my mother and grandmother had returned to, Poles started looking for Jewish survivors to put to slave labor . Within a few weeks at first opportunity, my mother and grandmother decided to flee from these renewed atrocities. They resolved to immigrate to Palestine. They escaped to Romania but had to wait for passage on a ship to Palestine until 1947. They were apprehended at sea and detained in a concentration camp in Cyprus by the British in contravention to the Mandate of the League of Nations reserving Palestine as the homeland to the Jewish people.

Although immigrants had been advised not to bring documentation on board, my mother took the photo and eventually brought it to Israel when she was released from Cyprus in 1948. It has been with her ever since.

Best regards,

Ami Toren
Maciej ZEIFERT / Poland / Krakow, Poland KOORDYNACJA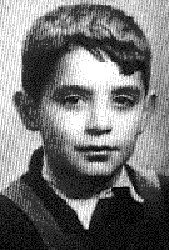 Surname: ZEIFERT/ZAJFERT During the war MORAWSKI
Name: MACIEJ/HENIEK/MORDECHAI
Birth Date: March 14th 1937? Nov 15th 1937?
Birth Place: Poland, Krakow?
Father's Name: Unknown, went to England?
Mother's Name: GRETA/GRETY ZEIFERT
Known facts:
Maciej was saved by the concierge Mrs. Anna Morawska who during the war lived with him in ul. Poselska 16 in Krakow . After the war he was redeemed by the Zionist Koordinatzia organization and brought through Lodz, Czeckia, Germany and France to Israel where he arrived in 1948.
Anna Morawska died around 1950.
Questions:
What is the correct spelling of the family name – Seifert, Zeifert or Zajfert?
What is the first name of Maciej's father? When and where was his father born?
Was his mother's name Greta Seifert? Where and when was she born?
Did the Seifert family live in ul. Poselska 16 in Krakow before the war?
Maciej is NOT listed in the birth register of Krakow on March 14th 1937. Perhaps the Seifert family lived elsewhere and Anna Morawska fled with Maciej to Krakow so that nobody would recognize him and her? In that case, where was Maciej born?
In the Koordinatzia archive there is a note mentioning that Maciej's father "probably went to England". Does anybody in England have information about a Mr.Seifert who came from Poland just before World War Two broke out?
Comments

Poselska 16 in Krakow
written by Logan K., September 13, 2008
Searching at genealogyindexer.org for "Poselska 16" reveals an entry in a 1926 Krakow Address Directory for Zydowski Klub Sportowy "Amatorzy." Perhaps, records of this club's members, or former members, might have information about Maciej's family.
1937 Krakow
written by logan, May 01, 2007
Krakow is included in a 1937 business directory, searchable atwww.kalter.org/search . I find:
Seifert F., graficzne zaklady, Al. Slowackiego 8., tel. 187-44 [image 1202]
Fakler S., lekarze d-rzy medycyny, Poselska 16, tel. 123-31 [image 1221]
You might find other people then living at Poselska 16 by doing a Regular search for Poselska 1 or Poselska, in case the 6 has been incorrectly recognized by OCR process used to create the search engine.
...
written by Logan, April 21, 2006
Using the search engine at www.kalter.org/search.php, I found the following residents (the same person?) of Poselska 16: Lenczarski, J., Poselska 16, Krakow, Krawcy (1926/1927) Linczowski, J., Poselska 16, Krakow, Krawiectwo damskie (1928, 1930) -Logan
Looking for - HELLER, Carolina And Maria
Born
Carolina - born in Zbaraz, Maria in Krak, Poland
Parents
Heller, Ignacy
Relatives
Zygmund (brother of Maria), Adolf, (father of Maria - Husband to Carolina), Marian (Uncle)
Last place during war
Krakow

I saw this on your website – maybe it is a request that I posted?

If not, I know that, in about 1939, Adolf and Carolina Heller took their children, Zygmunt Stefan Heller and Maria (Marysia?) Heller to Zbarazh (Zbaracz), to stay with Ignacy Heller and his wife, on their farm, to escape the dangers in Cracow. They were '2-generation' Roman catholics, of Jewish descent. Unfortunately, Carolina and Maria were 'denounced' when trying to flee Zbarazh (by train, which was intercepted by Nazis in Tarnopol) in approximately 1941, so were never heard of again. Zygmunt Stefan Heller had travelled on a separate train, so was able to escape – living rough in nearby forests (age about 14 years) until he contracted a serious respiratory infection and was secretly sheltered in the house of a nurse. Following 'liberation' by Red Army troops, he went on to help in field trials of some war criminals, translating between Russian, Polish and Ukrainian.

I would be very grateful for information on how to find death records for Carolina and Maria.

Zoë Gaffen (née Heller).
I am looking to contact Kryderika Bannet-Erdman, who was interviewed by the Krakow - Shoah Foundation Institute. We have been asked to try and contact her by the International Tracing Service, Bad Arolsen, Germany. Can you please put me in contact with her - either by giving me her contact details or asking her to contact me as soon as possible on susan@deldent.com.
Many thanks and hoping to hear from you,
Susan Edel
Case Worker
Tracing Department
Magen David Adom
53 Yigal Alon Street
Tel Aviv 67062
Israel
Hello Eilat,
I just came across your website and found a mention of my great grandfather, Morris Magenheim. We always thought that that wing of the family was from Lemberg but he's listed as from Krakow. His wife was Rebecca and she died on July 5, 1868 in Manhattan.
Can you provide any other information?
Thank you very much for your efforts.
Sincerely,
Eloise Magenheim
Issues of the Cracow Association Newsletters could be found at :
http://cracowassociation.blogspot.co.il/.
Jacob Gumpel Gumplowicz
Birth: 1759
Krakow, Poland
Death: 1830 (71)
Immediate Family:
Son of Gumpel GUMPLOWICZ
Husband of Sarah Gumplowicz
Father of Hannah Cymzer Fiszlowicz; Pesla Blumenfeld; Lew (Lebel)
Gumplowicz; Freindli Dobrusch Alexandrowicz; Feigel Pitzele and 2
others
Added by: Rahel Jarach-Sztern on June 23, 2008
Jacob Gumplowicz, was described in the classic history of Krakow Jewry
by Meyer Balaban as a rich man, a supplier of the Krakow mint,
co-owner of a firm that went bankrupt in 1790.
He did not use Gumplowicz as his family name at that point. He was
recorded in the Austrian census of 1796 as Jacob Guempel, age 36, i.e.
born around 1758, family # 551, living in building 106, married to
Sara of the family of the Abeles, age 30, i.e. born around 1766.
In other official documents, such as the birth records of his children
he was referred to as Jacob Gimple or Gompl, living in building 205
Only after 1805, did the name Gumplowicz appear as a surname. In 1793
Jacob received a coveted right to sell alcohol in bottles. He was
obviously a prominent citizen in spite of his bankruptcy.
Abraham Gumplowicz created one of the first lending libraries in the Jewish district of Kraków in 1837. Beginning in 1840, he led the group Zur Förderung der Geistigen und Materiellen Interessen der Israeliten (Toward the Advancement of the Spiritual and Material Interests of the Israelites), promoting secular education and religious reform. Gumplowicz was a co-founder of his city's Tempel (Reform synagogue), and during the period called the Springtime of Nations in 1848, he served on the local council that supported Kraków's rebellion. During the January uprising of 1863, he was an intermediary for the insurgent National Government, and beginning in 1866 he served as an alderman. His sons;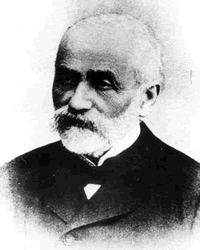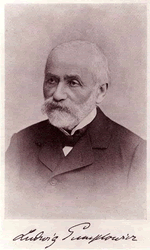 Dr. Ludwig Gumplowicz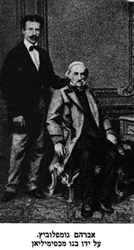 Maxmillian Gumplowicz and his father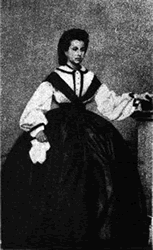 In This Photo:
Franciszka Fanny Gumplowicz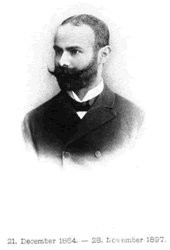 Dr. Maksymilian Max Ernest Gumplowicz
Birth:
December 21, 1864
Kraków, Kraków County, Malopolskie, Poland
Death:
November 28, 1897 (32)
Vienna, Wien, Austria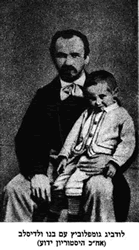 W?adys?aw Gumplowicz, Ludwik's younger son, was born in Krakow in 1869. He was a doctor who worked as a geographer and journalist. In 1900, he joined the Polish Social Democratic Party and became its ideologue. In 1901, he spent time in an agricultural cooperative community governed by the principles of Fourierism near London; among his publications was Kwestya polska a socyalizm (The Polish Question and Socialism; 1908). From 1919 to 1923, he served at the Polish embassy in Vienna but was dismissed when a rightist coalition took power in Poland. Beginning in 1923, he lectured at the Free Polish University and in the Society of Workers Universities.
Died in Warsaw in 1942
Seventy years ago this month: Cyganeria
On the night of December 22, 1942, members of Krakow's Jewish underground attacked the Cyganeria café, a meeting place for Wehrmacht and Gestapo officers, killing eleven and wounding thirteen Germans.
"They didn't know how to be a military organization. They were a youth movement through and through…"
The Fighting Pioneer underground in Krakow decided to operate outside the ghetto, targeting German forces spread out throughout the city, and to engage in actions that no one would suspect were perpetrated by Jews. On the night of 22 December 1942, members of this underground struck the Cyganeria Café, where Wehrmacht and Gestapo officers had gathered to celebrate Christmas.
"They truly had no idea how to function as a military organization. They were a youth movement through and through …Nearly all of them had lost home and family, and this young group had become their last refuge, the only haven for the feelings they now clung to with great devotion. The more their faith in humanity diminished as they witnessed constant scenes of evil and barbarism, the stronger their faith grew in each other, to the exclusion of all else. They loved one another with a strange devotion, constantly seeking each other out, and would meet frequently, seemingly by chance, but always in groups. Their gay laughter and strange sense of freedom made it unlikely they would go unnoticed."
(Gusta Davidson, Justyna's Narrative)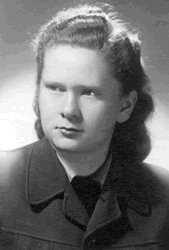 Havka Folman-Raban, a founding member of Kibbutz Lohamei Haghetaot,where she still lives, ( she since passed away) was a member of the Dror movement and the Jewish Combat Organization (?OB), and operated as a courier. Arrested following the action of the Krakow Jewish underground in the Cyganeria Café, she was sent to Auschwitz. Havka teaches and guides groups in Ghetto Fighters' House.
From: Ruth Forster <ruthfor@012.net.i.>
Subject: KIRSCHBAUM\NEUGEWURZ- KRAKOW
shalom Eilat,

I saw in your pages someone looking for SZULEM KIRSCHBAUM and IRENE NEUGEWURZ.

those two were my fathers cousins, and SZULEM KIRSCHBAUM was living a while in KFAR-SABA, and IRENE IMMIGRATED to the USA

is it possible to to receive the names of the searchers?


thanks,

Ruth Forster.
I have passed along to some of you information that I uncovered about Bertha Knoblauch Finder and David Finder's son, who died flying for the Polish RAF. I apologize for repeating myself, but I am taking the opportunity here, to send out the information to the entire family mailing list.

At the air show, members of the Free Polish Brigade helped me discover about family member Kazimierz Roman Finder.

To provide some background, Kazimierz was Jas' Elsner's great uncle; the uncle of Jas' father, Dante Elsner; and the brother of Jas' grandmother, Cecilia Finder Elsner.

Cecilia Finder was a daughter of Bertha Knoblauch Finder and David Finder. Cecilia married Bruno Elsner.

Bertha Knoblauch Finder was the sister of Knoblauchs-Philip, Morris, Tobias, Balcha (Fisch) and Esther (Bloom)--and maybe Chiam, too. Bertha was a daughter of Simon Knoblauch and (probably) Binka Holander Knoblauch. .

Much of Kaz' family (Finder family and Knoblauch family and Holander family) seems to have lived in Tarnow and Krakow, Poland.
My Polish Brigade friends tell me that, at the bottom of the RAF-related link for Kazimierz ( http://listakrzystka.pl/en/?p=64020 http://listakrzystka.pl/en/?cat=7&paged=11 ), there is information (written in Polish) that Kaz flew out of the RAF air base at Brindisi, Italy, located at the bottom of the Italian boot.

He flew in a (B-24) "Liberator"; was a 2nd lieutenant, a machine gunner, and was probably attached to the No. 301 Polish Special Duties Transport Squadron "Land of Pomerania, Defenders of Warsaw, or the same group of flyers operating under a changed/merged RAF unit name.
My Polish brigade friends say Kaz was a volunteer; and they agree that Kaz probably lied about his age in order to be allowed to fly. Most of the air crew of the era were born around 1919; and we guess Kaz was born between 1900 and 1905, judging from our family photos and the RAF (1905) birth date of record.

Even if Kaz was born in 1905, as the RAF records show, he was a very old guy to be flying, then. See photos, attached. The photo of the entire Finder Family has date of either 1901, 1907 or 1909.
We think Kaz was probably the younger Finder son.

In the photo of Bertha with her two adult sons, we aren't sure which son is Kaz, and/or which son is younger. The Polish military uniform worn in the photo is supposed to have been in use from 1935 to 1939.
Kaz is buried in the Polish Cemetery in Casamassima, Italy, near Bari, in the southeast. The Polish government recently (again) commemorated the Poles that fought with the Brits and died in Italy.
My Polish friends read that Kaz died at sea; probably meaning he was shot down over water, or simply crashed into the Adriatic or Mediterranean, maybe having run out of fuel.
Apparently, Kaz' squadron flew dangerous night missions to drop supplies for the Polish free army/resistance in Poland. They had to contend with enemy night-fighters, crossing the Alps or Carpathians, prohibition against re-fueling in Russian territory, a 12 hour flight for which their planes were not really fit or equipped, and having to take diversionary tactics to disguise their actual drop area and the location of the resistance groups they were supplying.

Through family, and English and Polish friends, I am trying to get additional information from the British War Records department, the Polish Club and Sikorski Museum, and the Polish Government.

I add a disclaimer to all that I have discovered and forwarded: I am not certain any of the information I think is correct, is, in fact, correct. But, I'll send corrections as I improve the data. Please tell me if you can ad to the content or accuracy of our information.

If you want to be left out of future correspondence, please let me know, and I'll try to delete you from the mailing list. As you may have noted, typing and addressing is, for me, an imperfect science.

Wishing all of you well; and sending love,
Joel
http://www.krakowski-kazimierz.pl/zydowski_slub_rok_1933_.html

x Salomon LERNER Apr 14, 1881 #214 - after 1940
| ! | m:Rachel BORNSTEIN May 17, 1880 #284 - after 1940
| ! | ! married Oct 26, 1904 #175
| ! | !o Paula LERNER Oct 28, 1904 #736
| ! | !x Emil LERNER Jul 12, 1907 #604 - after 1940


Menek Emil Lerner
Birth:
July 12, 1907
Krakow, Kraków County, Lesser Poland Voivodeship, Poland
Death:
April 15, 1975 (67)
Tel Aviv, Israel
Immediate Family:
Son of Salomon Lerner and Rachel Bornstein Lerner
Husband of <private> Lerner (Neiger)
Father of Nora Lerner and Arie Leopold Lerner
Brother of Pola Lerner Kolber
http://www.ics.uci.edu/~dan/genealogy/Krakow/Families/Lerner.html
Shalom Nora,
My husband has direct connection to the Lerner family of Krakow
his fifth great grandmother;
Eidel Hebald (Lerner)
Birth:
1793
Immediate Family:
Daughter of Peretz Lerner and Golda Lerner
Wife of Chaim Simon HEBALD
Mother of Chaja Gesang
Sister of Pessel Rosenlicht; Samuel Lerner and Marcus Koral
I would love to add pictures to the site for Krakow. Could
i use the pictures from geni?
Thanks,
Eilat
---------- Forwarded message ----------
From: <joelknoblauch@aol.com>
Date: Sat, Apr 4, 2015 at 12:06 AM
Subject: Kazimierz Roman Finder-additional info Fwd: Nowa wiadomość z listakrzystka.pl

Dear Eilat,

I just received the attached details (see below) related to the death of Kazimierz Roman Finder in January 1944, while flying a special operations mission for the RAF.
I thank Piotr Hodyra for providing the information.
I am providing a photo of Kazimierz with his mother (Bertha Finder, nee Knoblauch) and Kaz' brother. I am also providing a photo of the family of David and Bertha (ne Knoblauch) Finder family.
Very truly,
Joel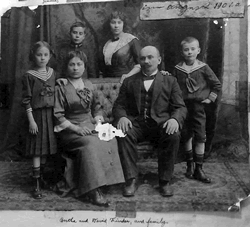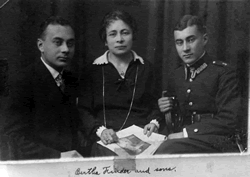 -----Original Message-----
From: phodyra <phodyra@listakrzystka.pl>
To: joelknoblauch <joelknoblauch@aol.com>
Sent: Fri, Apr 3, 2015 7:40 pm
Subject: Re: Nowa wiadomość z listakrzystka.pl
Hi Joel,
Unfotunately I don't know a face of Finder Kazimierz. He was killed during a fatal accident when his crew returned to Brindisi, Italy from operation over Poland. During a landing in poor weather his plane (B-24 Liberator) was fallen and crashed in Brindisi port. Except second pilot no one survived. I have a photos which were taken during the crew burial on Brindisi cemetery. Currently all airmen from his and other Polish crew who were killed during service in Italy are buried in Casamassima.


regards,
Piotr Hodyra

W dniu 2015-04-03 23:15, Joel Knoblauc napisał(a):
Wiadomość wysłana z listakrzystka.pl.
PageURL : http://listakrzystka.pl/en/?p=64020 || Krzystek\'s List » Finder Kazimierz Roman
Nadawca : Joel Knoblauch
Email : joelknoblauch@aol.com
Treść wiadomości :
As long as I am making a correct identification of Kazimierz Roman Finder as my 1st cousin once removed from Kracow and Tarnow, Poland, I believe Kaz is the brother on the far right in the photo of Kaz with his mother and brother, which photo I will send to kontakt@listakrzystka.pl. Kaz was my first cousin once removed.
Thank you for your immense efforts to assemble and publish the information you have gathered.
Sincerely,
Joel Knoblauch
Reading, PA
USA

Benjamin Klein was born in Kraków in 1932. He was in the Ghetto until its liquidation and then placed by his parents with a temporary family while they were inmates in the Plaszów forced labor camp. Towards the end of 1943, the boy was smuggled into Slovakia and from there to Hungary. Following the German invasion of Hungary in March 1944, he was smuggled back to Slovakia and housed with the family of Adolf and Renee Frankl in Bratislava. The uprising in Slovakia in late August 1944 and the subsequent German invasion led to the renewed roundup and deportation of Jews. The Frankls' neighbor, Mrs. Baková, who had no children of her own, saw the Frankls being led away from their home. To her astonishment, she did not see the Polish boy Benjamin with them, though she knew he was living there. She entered the house and found him hiding under a bed. Baková took him into her home but knew he was not safe there. She got in touch with her relatives, the Stevlíks, who lived in Prosiek, and asked them to shelter the abandoned boy. They agreed and also sent an appropriate birth certificate, which actually belonged to their nephew. Baková thereupon took Benjamin to the Stevlíks' home, where he was warmly received. As he was fair-haired, they decided not to hide him. He walked about freely under his assumed identity of Bedrich Horvath and was introduced to the villagers as a relative from the capital. The Stevlíks treated Benjamin no differently than they did their daughter, Eva, who was his age, showering love on him and enabling the boy to spend this most dangerous period until the end of the war in a comfortable, pleasant atmosphere. Following the collapse of the Communist regime, Benjamin met with Eva Stevlík (later Dzurova), and since then has maintained ties with her. On June 28, 2000, Yad Vashem recognized Ondrej and Emilia Stevlík as Righteous Among the Nations.--
Eilat Gordin Levitan
Dear Eilat
My name is Omi Leissner and I, relatively recently, became infected with this genealogy/family-history bug and I must thank you for the all the invaluable information you have "put out there."
Re the question, the krakow side of my family owned a house at 46 Krakovska street, otherwise known as the "Ester House." Their family name was Langrok. I would deeply appreciate it if you would let me know if you have come come across any information re either the family or the House.
Many thanks again and best wishes for the new year
Omi
Langrok family
1 Aron LANGROK c1777 - 1842 #3
+ Cyrli ?BAUCHUS c1774
??2o Chaya Rywka LANGROCK 1802
?? * Jakob GUTMAN 1790-92
?? FAMILY LISTING
2x Gedalie LANGROK 1807 - before 1877
+ Tauba BASIN /SINGER 1808 Dabrowa - Feb 3, 1883 #45 (Majer+Chai)
married Feb 2, 1827 #5
3o Bayle LANGROK 1829 #394
* Salomon WACHSMAN 1828-29 - ?Feb 3, 1889 #47
married Feb 21, 1850 #5
FAMILY LISTING
3x Samuel Markus LANGROK 1831 #28
3x Herschel LANGROK 1832 #201 - 1833 #203
3o Malke LANGROK 1834 #67 - after 1900
* Leibel SCHERMANT 1832 #256 - Feb 5, 1888 #38
married Jan 18, 1852 #4
FAMILY LISTING
3x Jozef LANGROK 1835 #566
+ Roza ADELUNG Aug 9, 1840 #361
4o Rywka LANGROCK 1859 Krakow
* Jozef OHRENSTEIN Kresin pt. Ledec (Czech Republic)
married 1895 #36
4o Malcia LANGROCK Krakow
* Salomon Jozef KROO Ropczyce
banns 1892 #93
5? unnamed child KROO 1901 #881
4o Tille LANGROCK 1869 Krakow
* Chaim FINSTERBUSCH 1867 #552 Sambor
married 1909 #158
3o Reitze LANGROK May 14, 1837 #232
3x Majer (Maurycy) LANGROK Aug 12, 1838 #350
+ Anna Roza REIS Mar 1844 Lwow (Selig+Rywka)
married Nov 26, 1860 #354
surname changed to LANGROD Jan 2, 1898
4x Gedalia Selig/ Zygmunt LANGROK Dec 3, 1861 Krakow
4x Bernard Charles LANGROK (LANGROD) Apr 21, 1866 Krakow - after 1941
+ Michalina RUCKER Aug 25, 1874 Lwow - after 1941
5x Witold Lucjan LANGROD Oct 25, 1899 Lwow - May 1983 Port Jefferson NY
5x Jerzy (George) Stefan Wladyslaw LANGROD Sep 20, 1903 #624 - after 1957
+ Anna Bronislawa NIMHIN Jul 14, 1903 Lodz
married Aug 14, 1927 Krakow
6o Michele LANGROD Jun 4, 1932 - after 1951
4x Edward LANGROK Jun 22, 1871 #422
+ Sylwina Lucja BUBER Jul 28, 1878 Lwow
banns Prog.Syn 1901 #69, married Feb 20, 1901 Vienna
5o Janina LANGROD 1901 #764
5x Kazimierz LANGROD Apr 29, 1903 #271
4x Rudolf LANGROK Oct 15, 1874 #681 - after 1954
+ Maria SACHS Mar 29, 1887 Lodz
married May 1, 1907 Lodz
5o Alicja LANGROD Apr 26, 1908 Vienna
5o Aniela Julia LANGROD Sep 3, 1911 Vienna
4x Adolf LANGROK Jan 15, 1876 #99
+ Julia Bronislawa GUREWICZ
5o Wanda Olga LANGROD Feb 1, 1913 Vienna - after 1947
4o Regina LANGROK Jan 25, 1878 #88
* Izydor GOLD Czerniowice
banns Prog.Syn 1898 #10
4x Alfred LANGROK Sep 17, 1879 #744 - after 1935
3x Joel LANGROK Sep 17, 1840 #409 - Feb 8, 1935 Krakow
+ Witta LORIE 1842 #465 - Sep 27, 1887 #389
married Apr 27, 1873 #16
4x Gedalie LANGROCK Jun 14, 1866 Krakow - May 30, 1937
+ Jetti Diene STRISOWER Dec 20, 1866/67 Rzeszow - Aug 2, 1942 Kermine
married Oct 15, 1889 #108
5o Witta LANGROCK Nov 23, 1889 #735
* Adalbert FRANKEL Mikuliniec Mihowa ad. Swiatyn
banns 1913 #243
5o Roza LANGROCK Oct 30, 1896 Krakow - after 1946
* Lezer /Luis LUSTBADER Jun 10, 1891 Krakow
married Dec 9, 1923 Krakow
6o Wiktoria LUSTBADER Jan 3, 1931 Krakow
4o Keila LANGROCK Dec 1867 Krakow - Tereizenstadt 1943 Holocaust
* Izak Eliasz KORNITZER Dec 15, 1864 Krakow
married Dec 15, 1885 #111
5o Reizel KORNITZER Dec 10, 1886 #757 - Apr 7, 1888 #97
5o Witte (Victoria) KORNITZER Feb 5, 1888 #273
?? * Israel CANDLESNINE
?? married Jul-Sep 1914 Kings Norton, Worcester
?? 6o Elaine R CANDLESNINE Jul-Sep 1922 Kings Norton, Worcester
?? 6o Miriam E CANDLESNINE Apr-Jun 1928 Birmingham South, Warwickshire
5x Szymon KORNITZER Oct 30, 1890 Krakow - 1941-44 Auschwitz Holocaust
5x Mozes Samuel (Sam) KORNITZER Jan 29, 1898 - after 1917 NY ?? 1982 Israel
5x Simche Gedalje KORNITZER May 20, 1905 #366
+ Irma Ilse PITZELE Feb 5, 1911 Dusseldorf - after 1966 Israel
4x Salomon LANGROCK Nov 6, 1869 Krakow - after 1935
+ Hinda Reizel SILBERMAN Aug 15, 1866 Cieszanow, Jaroslaw - after 1940
married 1895 #48
5o Hena Chaja LANGROCK Dec 19, 1889 #839
5x Lobel LANGROCK Jan 3, 1892 Krakow - after 1940
+ unknown SCHONBERG
6x Moses Natan LANGROCK Feb 7, 1920 Krakow - after 1940
5x Akiwa LANGROCK Jan 29, 1893 Krakow - 1937
+ Perel GANZ Oct 28, 1898 Krakow - after 1940
married Mar 14, 1920 Krakow
6o Wita LANGROCK 1923 - after 1940
6x Lobel LANGROCK Mar 27, 1923 Krakow - after 1940
6x Pinkas LANGROCK Mar 19, 1925 Krakow - after 1940
5x Jozua LANGROCK Mar 14, 1894 Krakow - after 1929
5o Gitel LANGROCK Jul 26, 1896 Krakow
* Chil Wolf BUCHWAJC Slomniki
married 1921 #227
5x Dawid LANGROCK Nov 11, 1897 Krakow - after 1929
5x Chaskel LANGROCK Dec 1, 1898 Krakow - 1943 Bochnia Holocaust
?? + Chane Hela GRAIVER/GREIBAR - 1943 Bochnia Holocaust
?? 2 children - 1943 Bochnia Holocaust
?? 5x Lazer LANGROK ?1903 - after 1929
4x Mojzesz LANGROCK Feb 22, 1871 #200 - after 1929
+ Ryfka Chaja SCHREIBER Nov 8, 1871 Belna Warsaw (1874 #478)
married 1894 #88
5o Witta LANGROCK May 8, 1894 Krakow
* Leibus MORGENSTERN ?1894 #913 Lodz
banns 1919 #728
6o Anne MORGENSTERN 1921 Poland - c1990 Johannesburg
6x Jacques MORGENSTERN Jun 18, 1924 Poland - Jan 27, 2013 Jerusalem
+ Riva BORKOWF Jan 6, 1925 Lithuania - Oct 26, 2011 Jerusalem
7o Naomi MORGENSTERN jomi66@gmail.com
* unknown LEISSNER
5o Mania/Maria LANGROCK Oct 26, 1895 Krakow
* unknown
married Jan 14, 1928 Pabianice
5o Reisel LANGROCK Oct 3, 1896 Krakow
5x Szymon LANGROCK Mar 1, 1898 Krakow - deported to Auchwitz Apr 19, 1943
+ Dresel LANDAU - deported to Auchwitz Apr 19, 1943
5x Eliezer LANGROCK Nov 14, 1900 #833 - deported to Auschwitz Oct 31, 1942
+ Ester BROCINER Jul 2, 1905 Czerniowce
married Dec 5, 1933 Stepney London
6x Joseph J LANGROCK Oct-Dec 1935 Stepney London
5x Akiwa LANGROCK Jun 12, 1903 #434
5x Jehuda Arje LANGROCK Dec 23, 1906 #905
5o Sara LANGROCK Sep 2, 1909 #636
5o Ewa LANGROCK Dec 13, 1913 - 2000-09 Israel
* M "Shaik" MILSTEIN
4o Rebeka LANGROCK Sep 22, 1880 #517 - Jun 29, 1881 #296
3x Aaron LANGROK 1843 #34 - Apr 22, 1937 #9545 Brooklyn NY
+ Adela SCHWARZMEER 1851-53 Dzialoszyce - Dec 4, 1931 #24708 Brooklyn NY (buried New Haven CT)
married Mar 16, 1866 #14 Dzialoszyce
4x Julius LANGROCK 1868-70 Austria - Jun 15, 1905 #1105 Worcester MA
+ Mina BRAUT ARANDOWITZ 1873-74 Austria (Joseph+Stella)
married Jun 25, 1894 #7971 Manhattan
4x Jakob LANGROK Nov 1870 - Oct 3, 1871 #309
4o Ester LANGROK 1871 (?1873 #225) - Aug 3, 1874 #358
4o Rosa LANGROK 1872-73 - ? Apr 19, 1907 #13547 Manhattan
?? 4x Max LANGROCK Apr 24/25, 1874 Austria - Jun 3, 1920 CT
?? + Lillian (Lilie) B LICHTENSTEIN Aug 29, 1878 CT - Jan 11, 1947 CT
?? 5o Marion A LANGROCK 1907-08 CT
?? * Reuben STERN 1903-04 CT
?? 6o Suzanne R STERN 1938-39 CT
4x Efroim LANGROK May 21, 1875 #399 - Jun 22, 1875 #183
?? 4x Morris (Maurice) LANGROCK Sep 9, 1876 Austria - Sep 21, 1962 CT
?? + Linda MACHOL Oct 18, 1881 CT - Feb 9, 1967 CT
?? 5x Herbert A LANGROCK Sep 19, 1913 CT - Jan 28, 1999 Orlando FL
4o Sara LANGROK Oct 20, 1877 #774 - after 1900 CT
4x Leopold Lewis LANGROK May 6, 1879 #306 - ? Nov 17, 1960 NY
+ Rose WAKS/WAX Aug 10, 1898 NJ - Jun 11, 1991 Brooklyn NY
married Aug 5, 1928 #21885 Manhattan
5x Leonard Charles LANGROCK Jul 25, 1929 NY - Jul 12, 2008 Palm Beach FL
+ June B (Heather SHAW) Oct 31, 1932
6x Bruce J LANGROCK Aug 6, 1958
+ Amy B Jun 15, 1958
7o Rachel LANGROCK Aug 9, 1986
6x Carl A LANGROCK Nov 30, 1961
+ Ann SHELAN Sep 1, 1971
4o Ewa (Helen) LANGROK Jul 1, 1880 #514 - after 1910 Brooklyn NY
4o Chana LANGROK Apr 1, 1882 #292
4x Tobiasz (David Theodore) LANGROK Jun 28, 1883 #416 - Jun 6, 1969 New Haven CT
+ Clara L Jul 13, 1881 New Haven CT - Nov 25, 1934 New Haven CT
5o Elaine C LANGROCK 1913-14 ?New Haven CT
5x David T LANGROCK Dec 3, 1916 ?New Haven CT - May 26, 1917 New Haven CT
+ Dorothy GREEN Jun 9, 1901 #34803 Manhattan - Feb 1981 Ventura CA
married Jun 20, 1935 #12833 Manhattan, divorced 1940 New Haven CT
+ Carrie MOOS Sep 5, 1884 #406223 Manhattan - Nov 1981 Hightstown NJ
married Apr 21, 1941, sued for divorce 1955 New Haven CT
+ June H GRANGER Jun 21/22, 1910 - Jun 29, 1996 Hartford CT
married Feb 21, 1966 Middletown CT
4o Gitel/Gusta LANGROK Oct 8, 1885 #764 - Oct 28, 1968 Durham NC
* unknown LEWIS
3x Abraham LANGROK Dec 16, 1844 #607 - 1847 #629
3o Mindel LANGROK Apr 7, 1847 #134
* Nachum ROSSBACH 1850 Chrzanow - 1888-1900
married Oct 24, 1876 Chrzanow (Jul 18, 1877)
4x Gedalie ROSSBACH 1869 Krakow
4x Mozes ROSSBACH 1870 - Jul 4, 1874 #287
4x Samuel ROSSBACH Jun 19, 1871 #399
+ Gusta SCHREIBER Jun 20, 1870 Belna Warsaw (1874 #477)
married Jun 13, 1894 #87
5x Szymon ROSSBACH Nov 21, 1891 Krakow
5o Marjem ROSSBACH Nov 27, 1892 Krakow
5o Ryfka ROSSBACH Feb 15, 1894 Krakow
5x Gedalie ROSSBACH Mar 1, 1895 Krakow
5o Reisel ROSSBACH Jun 18, 1896 Krakow - Feb 6, 1993 Antwerp
* unknown LIPSCHUTZ
5x Markus ROSSBACH Jul 26, 1898 Krakow
+ Reisel KRAUZ Podgorze
banns 1922 #972
5o Nechuma ROSSBACH Nov 15, 1900 #873
5o Witte ROSSBACH Jun 24, 1904 #444
4o Rebeka ROSSBACH Nov 17, 1873 #647 - after 1940
* Dawid GANZ Sep 7, 1874 Tarnobrzeg - after 1940
married Mar 13, 1898 #49
5o Perel GANZ Nov 27, 1894 Krakow
* Eliasz Pinkas BLATT Hemien pow. Zywiec
married 1921 #51
5o Diene Tauba GANZ Nov 12, 1896 - 1942 Auschwitz
* unknown MANHEIMER
5o Gitel GANZ Jan 3, 1898 - after 1940
5x Nachum GANZ Jan 22, 1901 #59 - after 1931
5x Salomon GANZ May 12, 1903 #323 - after 1940
+ Rywka LUBLING Jun 3, 1908 Bedzin - after 1940
married Dec 17, 1939 Krakow
6x Henryk GANZ Feb 25, 1941 #35
5x Gedalie GANZ Aug 30, 1904 #617
5x Mojzesz Mieczyslaw GANZ May 25, 1907 #401 - Nov 6, 1989 Antwerp
5o Etla GANZ Nov 8, 1915 Krakow - Nov 17, 1990 Antwerp
* unknown REICH
* unknown SCHINAGEL
4x Majer ROSSBACH Aug 26, 1875 #534 - after 1940
+ Malka BIEGELEISEN Jun 22, 1875 Baranow - after 1940
married 1898 #88
5o Ita ROSSBACH Dec 25, 1896 Nisko
5? unnamed child ROSSBACH 1900 #714
5x Nachum ROSSBACH Sep 13, 1903 #622
4x Szaja ROSSBACH Jul 28, 1877 #518 - Feb 22, 1878 #79
4o Ester Pesel ROSSBACH Dec 29, 1878 #829
4x Markus ROSSBACH May 30, 1881 #356
4x Chaim ROSSBACH Jun 8, 1883 #359
4o Tauba ROSSBACH May 9, 1886 #287 - Jul 14, 1888 #250
4o Witte ROSSBACH Jul 10, 1888 #461
?? * Mojzesz Jozef PERLBERGER
?? 5x Norbert PERLBERGER Sep 1, 1910 #592
?? + Freide SCHONKER
?? 6o Helena PERLBERGER Mar 4, 1939 #183
3x Haim LANGROK Feb 19, 1849 #60
3o Rifka LANGROK (twin) Mar 5, 1850 #96
3x Efroim LANGROK (twin) Mar 5, 1850 #96
2x Abraham Herszl LANGROK Nov 1, 1810 #37
Pope Francis Becomes Newest Krakow JCC Member
Marcy Oster
July 31, 2016
--(JTA) – Pope Francis is the newest member of the Krakow Jewish Community Center.
JCC Executive Director Jonathan Ornstein presented the pontiff with a JCC membership card and an acid-green JCC T-shirt during a reception Sunday at the residence of the archbishop in Krakow.
Francis was concluding a four-day visit to Poland to mark the Roman Catholic Church's World Youth Day. During his trip, the pontiff visited Auschwitz-Birkenau, the former Nazi death camp that is now a museum and memorial, where he prayed silently and met with Holocaust survivors.
Ornstein told JTA the meeting with the pope was an honor.
"I told him about the rebirth of Jewish life in Krakow and how close our relations are with the church. And I thanked him for giving voice to the oppressed," he said.
Among the guests at the JCC were the chief rabbi of Poland, Michael Schudrich, and prominent Auschwitz survivors Marian Turski and Roman Kent. Also, Piotr Wislicki, director of the Association of the Jewish Historical Institute of Poland, and the presidents of several Polish Jewish communities.
Francis' JCC membership card features the number V007 – V for VIP. The number 007, with the 00 meaning "license to kill," is the ID number of the fictional British secret agent James Bond. Asked on Facebook whom the pontiff had the license to kill, Ornstein replied: "A license to kill intolerance."
The Krakow JCC was founded in 2008 and numbers up to 600 members. One Facebook commentator quipped that the pope, 79, would be eligible to join the JCC's seniors club.
Francis' JCC membership card features the number V007 – V for VIP. The number 007, with the 00 meaning "license to kill," is the ID number of the fictional British secret agent James Bond. Asked on Facebook whom the pontiff had the license to kill, Ornstein replied: "A license to kill intolerance."
The Krakow JCC was founded in 2008 and numbers up to 600 members. One Facebook commentator quipped that the pope, 79, would be eligible to join the JCC's seniors club.
09-13-16
Hundreds Gather for 'Memory March' Commemorating Jewish History in Krakow
The aim of the march was reconciliation between Poles and Jews, and to stand in opposition to anti-Semitism.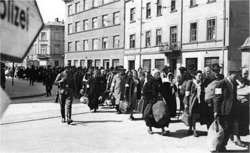 JTA - Hundreds marched through the streets of Krakow to commemorate the centuries-old Jewish presence in the city in an event organized by local Christian organizations.
Marchers waved Polish and Israeli flags at the "memory march" held Sunday. Among those on hand was the Krakow bishop, Grzegorz Rys.
The aim of the march was reconciliation between Poles and Jews, and to stand in opposition to anti-Semitism.
"Many of my colleagues from other countries would like to be in my place," Anna Azari, Israel's ambassador to Poland, said at the event. "They also have marches, but anti-Semitic ones."
Zdzislaw Mach, a professor at Jagiellonian University in Krakow, said at the start of the march: "There is no Krakow without its minorities, there is no Krakow without Jews. There is also no Jagiellonian University without Jews."
The honorary patron of the event was the mayor of Krakow, Jacek Majchrowski.
More than 60,000 Jews lived in Kralow before World War II, most in the Kazimierz district, where today there are seven synagogues that survived the war. The ghetto existed in Krakow from 1941 until 1943.
Steven Spielberg filmed his Oscar-winning movie "Schindler's List" in the Kazimierz district.
Photo: Wikimedia Commons
We are pleased to inform that we have an internet site. The address is www.cracow.org.il. If you have stories, pictures, information etc, that you think it might be interesting for the other members of the community - please send it and we will add it to that site.
Lili Haber