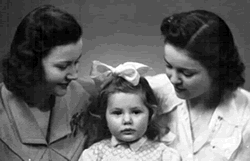 MOSHE-ISRAEL MONIEK GRAJOWER
Moniek Grajower was born in 1920 in Krakow. His family originally had a feather business in Krakow (possibly the business listed as owned by Dawid Grajower, ul. Dietla 40, Krakow).
When the war broke out in 1939, Moniek Grajower may have registered as a law student at the University of Krakow.
In 1940 his family had moved the feather business to Bochnia, 45 km ESE of Krakow.
In 1941 Moniek was forced to work for the Germans in and around Bochnia.
From March 1942 Moniek was interned in the newly established ghetto in Bochnia and became an OD in the Jewish Police.
In 1943 a group of young persons fled the ghetto, trying to reach Hungary through Slovakia. Moniek seems to have been part of this group.
In November 1943 Moniek Grajower married Lonka Haber whom he had met during his escape. The wedding, sponsored by the generous Amster family , took place in the synagogue in Prsesov, Slovakia – 38 km N of Kosice.
While on the run Moniek used a false identity, pretending he was a Polish Christian named Marian Gajewski.
In the summer of 1944 Moniek was caught by the Germans and deported by train towards Poland. According to surviving witnesses he jumped from the train. What happened to him?
One possibility is that he was sent to Zakopane, Poland, where in one of the Gestapo cells photographed after the war, one can see "Marian Gajewski September 29th 1944" inscribed on the wall.
The fate of Hedvig-Maria's father Moshe-Israel Moniek Grajower remains an enigma, perhaps forever.
Hedvig-Maria has through her research found much information about her grandparents Ryvka and Dawid Grajower , her unmarried aunt and her married aunt, the aunt's husband and their daughter ( Hedvig Maria's first cousin); and about the Grajower clan.
Perhaps you can add any new details about her Grajower family?
RESEARCH JOURNAL JUNE 2007
PUBLISHING A BOOK ABOUT THE GRAJOWER FAMILY
It is always exciting when one of those profiled on our website, publish their story in a book.
This time, in June 2007, Maria will tell her story, in Hebrew, about the Grajower family from Krakow.
Here you can read the following explanation about the book by clicking on the book cover.

RESEARCH JOURNAL JANUARY 2009
WEBSITE http://grajower.com/ostrich/eng/