Golda Meir
Golda lived with her family in Pinsk from 1903- 1906
Golda Mabovitch Meir was born on May 3, 1898 in Kiev, Ukraine. She was the seventh child of her father Moshe and mother Blume but only the second to live. Golda had two sisters. Sheyna was nine years older than Golda, and Tzipke was three years younger. They lived in a time and place in which they were treated poorly because of their Jewish faith. Jews were not allowed to own land and were forced to live in certain parts of the country. They were attacked and mobbed in what were called pogroms which were planned riots against Jews.In 1903, Golda's father decided that he'd had enough of this way of life and set off for America. At this time Blume moved herself and her daughters to the city of Pinsk. This was a Jewish city of workers. It was there that Golda first heard of Zionism, the efforts being made to establish the Jewish homeland promised to them in the Bible. At this time Jews did not have a land of their own. There was only Palestine. It is now separated into the Arab state of Jordan, and the Jewish state of Israel. Finally in 1906, Moshe was able to bring his family to the United States. After 2 weeks on a ship, Blume, Golda, Sheyna, and Tzipke arrived in America. They then traveled 900 more miles to their new home in Milwaukee, Wisconsin.
For the rest go to;
http://teacherlink.ed.usu.edu/tlresources/units/Byrnes-famous/goldmeir.html
http://www.uwm.edu/Library/digilib/Golda/records/biography.html
1898 - On May 3, Golda Meir is born Goldie Mabovitch in Kiev, Ukraine. It is here, early in her life, where she first witnesses the anti-Semitism that would greatly influence the course of her life.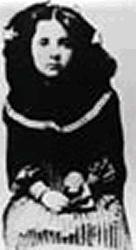 1903 - Golda's family moves to Pinsk. Her father Moshe departs for the United States and settles in Milwaukee. He plans to send for his family once he is established in America.
1906 - Golda, her mother and her sisters join her father in America. Golda attends the Fourth Street School, which is later named after her.
1908 - While in the fourth grade, Golda and some friends form the American Young Sisters Society to raise money to help students who cannot afford to buy textbooks.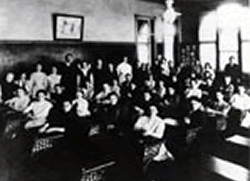 1912 - Golda begins attending North Division High School after graduating from the Fourth Street School.
1913 - After a disagreement with her parents over her decision to become a teacher, Golda runs away from home to her sister Sheyna's home in Denver. While living there, she becomes witness to many debates on issues of Zionism, trade unions and women's suffrage. She later says that her life in Denver was the most influential period in her life. Golda also meets and begins dating Morris Myerson.
1914 - Golda moves back to Milwaukee and reenters North Division High School.
1915 - Golda graduates from North Division High School.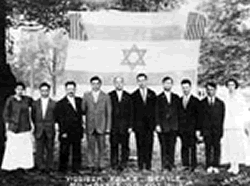 1916 - Golda attends Wisconsin State Normal School in Milwaukee with plans to become a teacher. She attends for only one year. During that year, she also teaches at a Yiddish school in Milwaukee and joins the Poalei Zion (Labor Zionists) organization.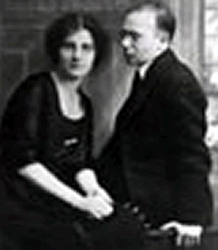 1917 - On December 24, Golda marries Morris Myerson in her parents' home.
1918 - Golda attends the first convention of the American Jewish Congress. She travels to the Philadelphia meeting as a delegate from Milwaukee. She later considers this event the beginning of her political career.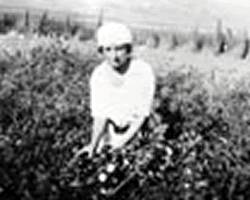 1921 - Golda, along with her husband, sister and niece immigrate to Palestine.
1924 - The Myerson's first child, Menahem, is born in Tel Aviv. Shortly afterwards, they move to Jerusalem.
1926 - Golda's daughter Sara is born in Jerusalem.
1928 - Golda becomes Secretary of the Moatzot Poalot, the Women's Labor Council. This is her first public position. She and Morris separate and Golda moves to Tel Aviv.
1930 - Golda is one of the founders of Mapai (the Labor Party of the Land of Israel).
1932 - Golda travels to the United States to get medical treatment for daughter Sarah's kidney illness. While in the US, she travels extensively on a speaking and fundraising tour for the Pioneer Women's Organization of America.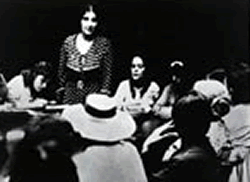 1934 - On her return to Palestine, Golda is elected to the Executive Committee of Histadrut, the General Federation of Jewish Labor (Zionist Labor Union).
1938 - Golda is named the "Jewish Observer from Palestine" to the International Conference on Refugees in Evian-les-Bains, France. Despite the increase of the persecution of Jews in Europe, the British close Palestine to Jewish immigration.
1939 - The Second World War begins.
1940 - Although there is no official divorce, Golda and Morris formally end their marriage. Golda becomes head of Histadrut's Political Department and actively involves herself in the struggle against the restrictive British policy regarding Jewish immigration to Palestine. Golda also becomes involved with Haganah, the underground army of Palestine.
1944 - Golda's father Moshe passes away.
1945 - The Second World War ends.
1946 - Golda is appointed acting head, then later head of the Jewish Agency's Political Department, the de facto "government" of the Jewish community in Palestine. Golda becomes involved in a fast to protest the detention of refugees headed to Palestine aboard two ships in Italy.
1947 - The United Nations votes to partition Palestine into an Arab state and a Jewish state. Golda has her first secret meeting with King Abdullah of Jordan.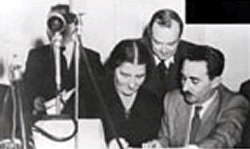 1948 - Golda, again, meets secretly with King Abdullah. On May 14, Israel 's independence is declared. The ceremony takes place in Tel Aviv and Golda is one of the dignitaries who signs the document. Golda then travels to America to raise funds to help support the new Jewish state. She is enormously successful, generating pledges of some $50 million. She is also named Israeli Ambassador to Russia.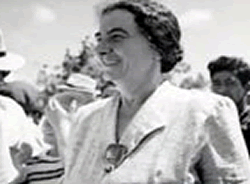 1949 - Golda is elected to the first Knesset, the Israeli Parliament from the Mapai party. Prime Minister Ben-Gurion invites her to be Deputy Prime Minister. She declines and is named Minister of Labor and Development on April 20.
1951 - Golda's husband Morris and her mother Blume pass away.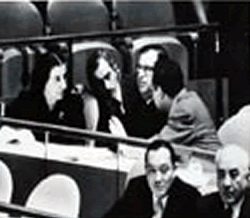 1956 - In support of the idea that Israeli leaders should Hebraize their names, Golda becomes Golda Meir (to illuminate). She is appointed Foreign Minister. She occupies that position during the 1956 Suez crisis and serves until 1966.

1960 - When Argentina complains to the United Nations' Security Council that Israel violated its sovereignty when it abducted Adolph Eichmann and returned him to Israel for trial, Golda addresses the Council with a moving speech on the Holocaust. Eventually, Eichmann is tried for war crimes in Israel.
1965 - Citing personal reasons, as well as ongoing health problems, Golda declines Prime Minister Levi Eshkol's offer to become Deputy Prime Minister and announces her plans to retire from political service.
1966 - While still retaining her seat in the Knesset, Golda leaves her position as Foreign Minister. While in her retirement, she becomes the Secretary-General of her party, Mapai, in an effort to unify factions of the Labor party alliance.
1967 - On June 5, the Six-Day War begins.
1968 - Golda leaves her position as party Secretary-General, and the War of Attrition with Egypt begins.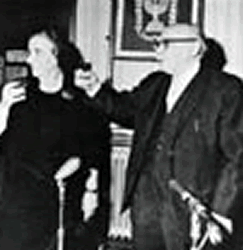 1969 - On March 17, Golda becomes Prime Minister of Israel.
1970 - A cease-fire is called in the War of Attrition with Egypt. Golda begins meetings with King Hussein of Jordan and President Sadat of Egypt.
1971 - Time names Golda "The Most Admired Woman in America."
1972 - As Prime Minister, Golda is faced with the massacre of eleven Israeli athletes during the Munich Olympics. As a response, she orders the creation of assassination teams to hunt down the members of the Black September movement who were responsible for the attack.
1973 - Golda announces her plans to retire in October following the elections. However, on October 6, the Yom Kippur War begins, and she remains in office.
1974 - On April 10, Golda again announces her plans to retire. She leaves office on June 4. She also ends her 25-year stay in the Knesset.
1975 - Golda publishes her autobiography My Life.
1977 - While on a visit to the United States, Golda is called to Jerusalem for the historic state visit of Egyptian President Anwar Sadat. Sadat would later say that he preferred to deal with Golda, stating "the Old Lady she has guts, really."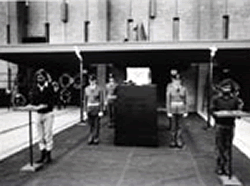 1978 - Golda is hospitalized in Jerusalem's Hadassah-Hebrew University Medical Center. She dies on December 8, at 4:30 p.m. She is buried at Mount Herzl National Cemetery in Jerusalem.
http://www.uwm.edu/Library/digilib/Golda/records/biography.html