Return to Smorgon Home Page
Smorgon Archives
I am having a frustrating time trying to trace the family of David
MORRIS and am feeling a bit battered by the brick walls! If anyone can
throw any light on my problems, or has any family connection, I would be
very grateful to hear. Here are the facts:
David Jacob MORRIS was born in Smorgon, Belarus, 9 Aug 1875. But the
problem is that MORRIS was not his original surname and I have not been
able to find what that was. On the Authorisation of David's marriage (at
the Great Synagogue in London 15 Aug 1899) his father was referred to as
being deceased and called Moses Mordecai. However, in David's
Naturalisation papers he was just called Mordecai. The names Mordkovich
Sudkova and Mordecavitch Suskovich Sutkova are remembered in family lore
and one cousin was given the forename Sutcover. It has proved impossible
so far to discover where any vital records for Smorgon, which may have
survived the tremendous upheavals of the First and Second World Wars and
the Russian Revolution, are held. Both Vilnius and Minsk Archives have
told me they hold none. Several kind people have given me SUTCOVER leads
but nothing definitive has yet emerged. David's mother was called Sarah
KALISKY and I have yet to get a lead on that surname.
David came to England aged 15 in 1890 and had further schooling. Between
1892 and 1894 (there is conflicting evidence in Naturalisation papers)
he went to South Africa and found a clerical post in an estate office in
Cape Town. He returned 30 March 1899 to get married, and then returned
to SA where he worked as a surveyor until he came back to London in 1905
and established himself as a "surveyor and speculative builder". In his
Marriage Cert David is described as a native of Russia and a Cabinet
Maker. His wife was Katie Gitel FREEDMAN (born about 1877 in Vilnius,
Lithuania, daughter of Aaron Alter FREEDMAN). David and Katie's address
at the time of marriage was 90 Brick Lane, Whitechapel.
David had brothers Solomon Haim and Eliahu Meir (who we think emigrated
to the U.S.), and a sister Hannah (who later married a Mr CROSS).
Yours hopefully,
Peter HINTON
The Sutzkever family of Smorgon;
http://www.eilatgordinlevitan.com/kurenets/k_pages/sutzkever.html
In the
Lithuanian State Historical archives there is a collection of Druya revision lists
of 1834, 1850-54 and also there are lists of Jewish men only dated 1874-75. The
revision list of 1816 does not have any Jewish family, additional Revision list of
1819 has a few Jewish families, the lists of 1827, 28 has quite a lot of names,
and the records of 18th century (in Polish) have no family names at all. Revision
list of 1850 was translated and published on Litvak web-side. There are Smorgany
revision lists of 1834, 1850 and additional lists of 1865 and 1894.
I have been working in this archives a few months ago and sent Miriam Weiner a
list of detailed file numbers in order to correct her web-side.
Irene Kudish
Tel-Aviv
Rabbi Kraines of Johanesburg, South Africa, wrote me about his
grandfather; Yitzcak Tuvia Kraines was born in Smorgon in about 1878
to Pesach Kraines. He was the youngest of 13 children. He emigrated to
NY in 1904 . His children ( information from "Geni") Paul Kraines,
Anne Firestone, Harry L. Kraines ( the father of the rabbi) , Maury
Kraines and Cele Freifield.
My relation to the Kraines of Smorgon is via Esther nee Kraines
http://www.eilatgordinlevitan.com/smorgon/smo_pix/041905_11_b.gif
who was born in Smoron to David Kraines son of Yitzcak Kraines. Esther
is a holocaust survivor who maried Moshe Kremer of Kurenitz ( also a
survivor) the Kremer family is related to the Kramer family of the New
York area who first brought Chabad to the U.S ( Moshe Eliezer Kramer
and his children; Becky (Basha Liebe) Kaplan, Hyman Schneor Zalman
Kramer, Sadie ( Sheine) Weisbord, Avraham B Kramer, Isidore H. Kramer
, Samuel Kramer and Bertha Green ) You could see their pictures and
read their stories at;
http://www.eilatgordinlevitan.com/kurenets/k_pages/kremer.html
Researching ASHENOFSKY (Yaacov and Ethel)
TROTSKY (Isaac Trotsky and his wife, Hannah Lieberman)
Locale: Area of VILNA; we know that at some point they lived in SMORGON,
Belarus.
I am looking for leads on my grandmother. Rose Ashenofsky, born about 1882,
was the daughter of Yaacov and Ethel Ashenofsky. She was one of six
children. (The others were David, Frieda, Gussie, Louis, and Masha.) She
married my grandfather, Benjamin Trotsky. I expect her family lived around
Vilna. I know before marriage, Ben lived in Smorgon (although when I asked
him where he was from he would say "Vilna, around Vilna."

Robert Keimowitz
--
Eilat Gordin Levitan
stacy reines <ycats2@bellsouth.
I've been trying to find anything about Yitzhak Mayer REINES and his
wife Leba Kovarsky REINES and family in Smorgonie or Vilnius. I haven't
found any mention of them. If anybody has anything, please let me know!
Thanks so much!
Stacy Reines
Florida
Hannah Yasgoor (1890 - 1960)
Born in Smorgon, Russia on 31 Dec 1890 to Moshe Kalman Yasgoor and Sara Leah Abrams. Hannah married Abraham Horowitz and had 6 children. She passed away on 1 Aug 1960 in Newburgh, New York, USA.
Spouses & Children
Abraham Horowitz
1890-1964
Ann Horowitz
Freda Horowitz
Irving Horowitz
Ruth Horowitz
Sally Horowitz
Simon Horowitz
"Hitchhikers of the Gomulka's Aliyah
"
by Isaac Levinson
A Large group of immigrants was not mentioned in the article. It was not among the citizens of Poland in the 1950s, but others who "exploited" the opportunity and joined the cart.
"Free riders" were Soviet citizens, most of whom were born or lived in areas which before World War II was under Polish rule, especially in Belarus and Lithuania, but not only there. They announced their desire to "return to the Polish homeland," what the Soviets let then, but from Poland they kept going to Israel. By contrast brought out the story of Dr. Ilona - Dvorak "This was an Aliyah that was not Zionist ...". There were scores of graduates of the Tarbut zionist school network" "and Zionist youth movements, which operated before World War II in Eastern Europe. I suggest that from first-hand experience, being a son to such parents.
In my estimation, there were thousands of "free riders" like that. At least with us. hundreds of them took trains and planes, from Poland to Italy and there were a gladiolus H"mditrnian ", that on 19.04.1957 brought them to the port of Haifa. I remember the "Mediterranean" C"gigit 'already shaky and I was amazed when I saw her again in 1966, anchored in the port of Haifa. Voyage was, at the request of the captain, "water discipline" voluntarily, to voyage will take only five days, which were a nightmare for hundreds of passengers crowding her and most of them were busy puking his guts out.
Another point of H"trmfistim Zionism "- the group of parents numbered several hundred, who together with us. Vilnius was like our home to immigrants from the town of Smorgon in Belarus (Poland before the war). Evenings were observers of the group in the hall, stairs and entrance to the building, to warn against visiting the secret police. However in our apartment my father listened to the radio station "Voice of Zion to the Diaspora" and translated the Hebrew to Russian broadcast, to dozens of friends gathered in the apartment. They also called a gang ears letters received from Israel. By the way, my father and some of his secret police investigated, denounced the party was for my birthday, participants sang Hebrew songs. If so, there were also scores are by definition.
And others regarding Zionism - also the beginning of the rise of Gomulka, through my aunt's parents received an invitation to emigrate to Canada. My father said so, he wants to emigrate from the Soviet Union only to Israel if not there, then good for him even in the Soviet Union. This is because our situation in terms of severity was great, very high wages because of my father's senior position at work and received a pension for disabled war. It was the condition of most of the community and the environment from Smorgon, who immigrated to Israel for Zionist reasons definition.
Poles were also pretenders rise Gomulka. Such were our neighbors, for example, were Lithuanian birth. To "return to the homeland of Poland", although they did not know a word in Polish, my mother impersonated our neighbor's wife and went with him to regulate immigration permits neighboring Polish Embassy in Moscow. Incidentally, the neighbors were "stuck" in Poland two years, when they stopped temporarily increase Gomulka. During this time, he had a son, at the age of 11, winning the title Polish Champion and International Youth chess master. Israel also received a master degree in International (adults of course) and work B"rfal "smart bomb is considered the father of the Air Force. This is Jacob Blimn, who died five years ago.

Hi Eilat.
In preparation for my 17 year old sons trip to Poland in 2 weeks I stumbled upon your website and noticed that my great grandmother Masha Gordin Regensberg, daughter of R' Yehuda Leib Gordin, was missing. She was the sister to Bluma, Abba amd Zeev. Masha married my great Grandfather R' Chaim David Regensberg,in 1920, who was the son of Rav Dov Menachem Regensberg, the Chief Rabbi of Zembrov for 60 years, Masha and Chaim David moved to Chicago in the 20's with my grandmother who was a baby at the time.
My father was named for Yehuda Leib Gordin (Yehuda Leib Fishman a.k.a. Jerry), and my sister is named for my great grandmother Masha (Masha Fishman Wiesel A.K.A. Marci). My entire immediate family has since made aliya (Parents siblings and all our kids) all living in the Jerusalem area and we are very close with the Raziel/Naor cousins.
I was sad to see that my great grandmother was missing from the Gordin history when giving the details of Yehuda Leib Gordin's family, so I figured I would share.
Thanks so much!!
-Rocky (Fishman) Brody
Great grand daughter of Masha Gordin Regensberg
My great-great-grandmother Liba PERGAMENT was born in Smorgon in 1850.
Sometimes after 1858 the family moved to Kobelyaki, Poltava Gubernia,
where she married my great-great-grandfather Nissan Novakovsky. Both
Liba and her brother Louis (Yitzchak Leib) came to the US. Louis
changed the name to GARMENT - Louis GARMENT, a former president
Nixon's advisor who recently passed away was his grandson.
5 years ago Judith Romney Wegner posted a message on
soc.genealogy.jewish saying that her husband's cousin and his wife are
researching PERGAMENT family from Smorgon. I communicated with Judith
just now - she couldn't recall the context of that message or the
message itself. So if there's anyone out there researching the same
family, I'd love to hear from you.
Thanks
Igor Schein
Researching:
BANK from Braslav
KORB from Salakas
GOLAND/GOLYAND from Salakas
PERGAMENT from Smorgon
RANDONISKI/RAUDONISKI from Kalvarija
Z Kraines <@telkomsa.net>

Shalom

I was looking on your archive page and found this. Can you forward it to Robert Keimowitz please?

Researching ASHENOFSKY (Yaacov and Ethel)
TROTSKY (Isaac Trotsky and his wife, Hannah Lieberman)
Locale: Area of VILNA; we know that at some point they lived in SMORGON,
Belarus.
I am looking for leads on my grandmother. Rose Ashenofsky, born about 1882,
was the daughter of Yaacov and Ethel Ashenofsky. She was one of six
children. (The others were David, Frieda, Gussie, Louis, and Masha.) She
married my grandfather, Benjamin Trotsky. I expect her family lived around
Vilna. I know before marriage, Ben lived in Smorgon (although when I asked
him where he was from he would say "Vilna, around Vilna."
Robert Keimowitz

Ironically, My mother a"h was Freida Ashinovsky from Chicago. Her father was Yeshaya (Jack) Ashinovsky the son of Tanchum Ashinovsky from Vilna Gobernia. She had an uncle Louis Ashinovsky and a brother David Ashinovsky
They shortened the name to Ashe. My grandfather was born sometime in the 1880's. I can find out the details
From: odette de carvalho <odette_carvalho@hotmail.com>
Date: Thu, Mar 13, 2014 at 6:43 AM
Hello,
My grand father came from Smorgon, I was wondering if you had any pictures of his family, the Horowitz (haim)
Yours sincerely
Odette de Carvalho
From: Matthew Rosenberg <rosenberg.matthew@gmail.com>
Date: Tue, Jul 8, 2014 at 12:31 AM
Subject: Smorgon - Rosenberg
To: "egl.comments@gmail.com" <egl.comments@gmail.com>

Hello,
I was delighted to find your page and it gave me hope that I may find a trace of my family.
I have hit a brick wall and am not sure where else to turn.
Gershen Rosenberg, a Shochet, married Ida Alman. They were born approximately 1830. They had a son Martin/Mordechai Rosenberg b 1851. Martin married Katherine/Khasia Goldberg b 1852 and had the following children: Solomon/Samuel 1872, Ida D 1878, Julius H 1879, William/Velvel 1880, Etta 1884, Bessie 1885.
The family moved to New England, US between 1890 and 1893.
Every document from this family lists "Wilno" as place of origin except one: Bessie's marriage record lists birthplace as "Smovgon". I have researched every Smorgon record I could find without luck. I'm hoping someone might see this who knows something about this family's origin.
Thank you!
Matthew Rosenberg
Smorgon Families- Background
Administrators
• ewolfson@yahoo.com , Group Administrator
Surnames
SMORGONSKI, WOLFSON
Background
The purpose of this group is to examine the relationship between various families that resided in the town of Smorgon in present-day Belarus and help those with a surname indicating their family came from Smorgon try to trace their ancestry back further to ancestors who lived in the town, likely under a different surname, or no surname at all.
For now, participants may include any male line descendant of a family that lived in Smorgon who has or plans to take a Y-DNA test, as well as any male line SMORGON, SMORGONSKI, SMARGONSKY, SZMORGONER, etc.
Hopefully, we will be able to connect those whose surname indicates origins in Smorgon to those families with other surnames who lived in the town.
From: sabine zeitoun <sabinezeitoun@hotmail.>
Hello,
I read your website, and i thought it is amazing. You had a lot of informations, of Smorgon. Thanks a lot.
I had a great grandfather, who was born in October 1885, and called Mendel AROTZKER. I have little information about him, and i am not really sure about his birth's place.
Do you have any information about him?
Thanks for your answer,
Best Regards,
Sabine ZEITOUN, Paris.
336 61 71 17 38
For my Alperovich relatives, I want to pay a tribute to our recently deceased relative and my second cousin, Jacob (Yaakov) Ancelevicz of Sao Paul, Brazil. I was able to visit Jacob and his wife Scarlet in 2013, including meeting for the first time his brother, Mordechai and his wife and Jacob's niece, Rachel, and her mother, Tania. I unfortunately never knew Rachel's father, Yoav, who passed away in 2001. Jacob's father, Reuven, was the son of my great aunt (my grandfather's oldest sister), Batia Alperovich of Kurenets and later Smorgon when she married Mordechai Ancelevicz. (.) Born in Hadera, Israel, this branch of the Ancelevicz family moved to Sao Paulo in the late 50's/early 60's to find economic opportunity after leaving Israel for London. My genealogy research has led me to reconnect with our Alperovich cousins and I am so glad I have. Jacob was an extremely gracious host and showed me many parts of the city and some of its very fine restaurants. He was for many years an esteemed professor of finance at a major university in Sao Paulo and also owned a leather design company in his later years. I will cherish the short, wonderful time we spent together and send my condolences and deepest sympathy to his entire extended family.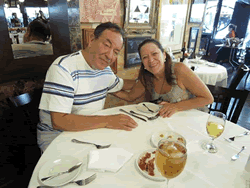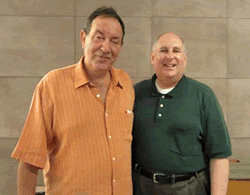 Dear Madam, dear Sir,
I've seen your post about the Kulbak familiy. For our Berlin based independent publishing house "edition.fotoTAPETA" we are preparing a German edition of Moyshe Kulbak's little novel MONTOG. Now, we need a good version of Kulbak's photo, and I would like to ask you, if you remember, where the portrait shown on on your site with the number #kol-7 comes from and if there is a printable file of this photo?
Thank you very much in advance
Best regards
Andreas Rostek
PS. Our internet-site is: http://www.edition-fototapeta. eu/
--
edition.fotoTAPETA
Alt-Moabit 37
10555 Berlin
+49-30-39 84 85 10
www.facebook.com/edition. fototapeta
From: Judah Arotsky <judah@arotsky.co.uk>
Date: Tue, Jan 17, 2017 at 9:43 AM
Subject: smorgon
To: egl.comments@gmail.com
Hello
My family and I live in London England. My Father's name was Victor (Avigdor) he was born in Smorgon in 1895 and came to Britain in 1898. His father was Abraham Arotsky and mother Rebecca (born Rosenthall). My great grandfather's name was Baruch. I would be grateful for any feedback about possible relatives. You have my permission to add my email address if this would prove helpful
Judah Arotsky, date of birth 6th November 1934
Josef Bernstein was born in 1900 maybe in Minsk. He was a Tarbut teacher in Smorgon. He was married to Hanna and they had 2 children Moshe born 1925 survived the war came to Israel and was killed in 1948.
Shmuel was born around 1930 did not survived. Hanna and Yosef did not survived.
Yehuda Leib Bernstein that was a rabbi in Birzai. He was the brother of Yosef they had (as far as I know) 2 more brother: Shmuel Eizik that was a Yeshiva student and came to Israel in 1924 and Max that immigrate to the U.S.A in 1907.
They were the children of Chaim Eliezer Bernstein (probably from Minsk) he was a rabbi and came to Israel following his son Shmuel Eizik.
I want to know if there are any members of this family that survived.
I know that there is the family in the USA and I am in touch with them. They are from New Haven, Connecticut.
Chaim Eliezer Bernstein was married to Ester Goldberg. She was the daughter of a very famous rabbi from Smilovichi - Hmagid.
So thank you again and I would like to hear from you if you have any ideas for my searching.
I Am sending you some information about "give face to the fallen"
Tamar Weinblum
http://laad.btl.gov.il/Web/He/ Victims/117.aspx?ID=35786&key= 31919
This is about the brother that was killed in 1929
--------------------------------------------------------------------------
Shalom,
I'll be happy to have any information from you for my pages for Birzai and for Smorgon.
It seems that there were 2 Bernsteins families living in smorgon just before the war;
From Yad Vashem;
Abram Zeidel Bernstein was born in Bialystok, Poland in 1903 to Eliahu and Khana. He was a teacher and married to Rishka. Prior to WWII he lived in Smorgon, Poland. During the war he was in Gluboka, Poland.
Abram was murdered in the Shoah with his wife and 3 children.
This information is based on a Page of Testimony submitted by his brother, Shmuel Branshtein of Kiryat Shalom 67 Tel Aviv ( did you try to get in touch with the family?)
The other family was of Volf and Sara Bernshtein who had a son Moshe.
What was the direct connection of the rabbi to Moshe?
Yehuda Leib Bernshtein was born to Chaim. He was a rabbi of community and married to Liba. Prior to WWII he lived in Birzai, Lithuania. During the war he was in Birzai, Lithuania.
Bernshtein was murdered in the Shoah.

This information is based on a Record of murdered persons, found in O.41.3 - Names of Holocaust victims found in religious books housed in the National Library of Israel, Jerusalem, Shmuel Khaim Katz
Liba Bernshtein was born to Meir. She was married to Yehuda. Prior to WWII she lived in Birzai, Lithuania. During the war she was in Birzai, Lithuania.
Liba was murdered in the Shoah.
This information is based on a Record of murdered persons, found in O.41.3 - Names of Holocaust victims found in religious books housed in the National Library of Israel, Jerusalem, Shmuel Khaim Katz
Moshe Bernshtein was born in Smorgon, Poland in 1920 to Volf and Sara. He was a pupil and single. Prior to WWII he lived in Smorgon, Poland. During the war he was in Smorgon, Poland.
Moshe was murdered in the Shoah.
This information is based on a Page of Testimony submitted by his neighbour, Ala Shak Kvartach https://yvng. yadvashem.org/index.html? language=en&s_lastName= bernstein&s_firstName=&s_ place=smorgon
Sara Feigel Bernshtein was born in Wolozin, Poland in 1891. She was a housewife. Prior to WWII she lived in Smorgon, Poland. During the war she was in Smorgon, Poland.
Sara was murdered in the Shoah.
This information is based on a Page of Testimony submitted by her neighbour, Ela Shek Kvartach
<assin.bela@gmail.com>
Date: Sat, Aug 5, 2017

My name is Bela Assinovskaya and I live in Russia. I promised to my grandma Zelda Kagan Assinovskaya to find the part of family which moved to USA in 1900 -1910. My grandmother was born in Smorgon in a very big family with 8 children. Her father Hirsch and grandfather Zalman were Rabbies. According to the data from JewishGen they were ?scribed to Gelvnai but during 50 years the family lived in Smorgon and here all children were born. Besides, my Grandfather David Assinovsky was originated from Smorgon too. During WW! Hirsch Kagan was killed at Pogrom. His wife Liba Kagan Palestine with younger children went to Saint-Petersburg where her dauther Zelda with the family had already lived and where my grandfather David had graduated from SPB University.
Asinovsky family consisted of father Abram, mother Sura and 5 sons , most of descendants live in Israiel. The parents were buried in the Smorgon cemetery. But you know this cemetery was destroyed.
My question is how to connect with Kagan family that presents on your site? Do they have a tree? What is the location of it? What do you know about Smorgon society? I have some photos and many other data but the main task of mine to find our cousins in USA.
Best regards,
Bela
--
Dr. Bela Assinovskaya
Leading Researcher,
Geophysical Survey RAS,
mobile: +7 921 306 01 44
Dear Sir/Madam,
I am working on project conected to Shtetls in SMORGON area
There are pictures made by German soldier Willy Romer during IWW
He stationed probably in Kreva (they are pictures from Lida)
We want to prepare exhibition these pictures with collaboration Goethe Institute.
However most of the pictures have wrong description and we need help with identification.
I would be garteful for any tips
Kind regards
Marcin Guzek