Return to Vishnevo Stories Menu
Raja Schiff Shlom-nee Berkman
information taken from:
http://www.jewishgen.org/Litvak/my_mother.htm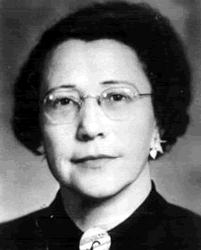 Raja Schiff nee Berkman was born about 1908 (exact year uncertain) in Vishnevo, Belarus, Vilnius Gubernia. Her parents were Itzhak Berkman and Bluma Berkman nee Shapiro, and Raja was the second of five children.

The Berkman family was forced to leave Vishnevo in 1915 after a fire destroyed their home and the shtetl in general (during world war one Vishnevo was on the front for some years). They settled in Minsk where my mother received her early education (mainly a Russian orientation). Life was hard in Minsk because of World War One and then the Russian Revolution.

Around 1921-22 the family settled in Zasliai where the family had its roots on her mother's side. Raja's mother was Bluma Berkman nee Shapiro.

Raja completed her education at a seminary for Hebrew teachers and at the age of 18 got a job as Hebrew teacher in Kelm. In 1927 she got a position teaching the lower grades at the prestigious Schwabe Hebrew Gymnasium in Kovno, which was founded by the great educator, Dr. Schwabe, in 1923. She taught there for 14 years until the war broke out.

In 1935 she married my late father Maurice Schlom who was a South African citizen and whose family also came from Zasliai. For some 20 months, from 1946 till April 1948, she was head of the Bialik Hebrew School in the Mariendorf Jewish refugee camp in West Berlin.

In June 1948 she arrived in South Africa together with me, her son Emmanuel, and settled first in Durban and finally in Johannesburg. During all these years Raja continued teaching Hebrew. After she retired in 1972, she and her late husband David Schiff (whom she had married in 1952) came on Aliyah to Israel and settled in Jerusalem.

Raja passed away on March 4, 1986.