The author of the following study into the Meltzer family history was Joseph Gordon son of Mollie Meltzer Gordon of Westerly Rhode Island. Mollie Meltzer was the daughter of Shlomo Meltzer and she married Julius Gordon who was in no way related to I B Gordon our grandfather. It was just a coincidence. Mollie Meltzer Gordon lived to see her hundredth year. Mollie was Bessie Rogosin GordonÕs first cousin. She was well known in the family and my mother visited her from time to time. She was revered and greatly respected by all who knew her. Joseph Gordon researched and reported on the genealogy of both his Gordon family and the Meltzer family in 1976. I bring here excerpts from his report on the Meltzer family. Ariel
<![if !supportEmptyParas]> <![endif]>
MELTZER
<![if !supportEmptyParas]> <![endif]>
The earliest record of the Meltzers of Molodechno, Russia, is found in the inscription on the gravestone of Rabbi Ha Gaon Shalom Rafael Yehuda Leib Meltzer.
<![if !vml]>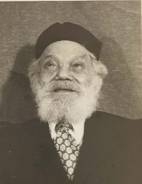 <![endif]>Rav Shalom Ōs children were:
Avraham Yitzchak Hacohen Meltzer
Chana Rasha Meltzer married Shalom Eliezer Ragosin
<![if !vml]>

<![endif]>Shlomo Hacohen Meltzer married Julia Alperowitz
Simca Meltzer married twice:
Nachum Levine
Chefetz
Moshe Hacohen Meltzer married Yachna Hochman
<![if !supportEmptyParas]> <![endif]>
Rav ShalomÕs son Morris (Moshe) Meltzer President of Yeshiva Rabbi Chaim Berlin in Brooklyn N.Y., on a trip to Molodechno in the 1930Õs, photographed the tombstone.
<![if !supportEmptyParas]> <![endif]>
The inscription was translated by Rabbi Baruch Millikowski of the Ner Yisrael Yeshiva of Baltimore and Rabbi Emeritus Samuel Rosenblatt of the Beth Tfiloh Congregation who is also Professor of Semitics at the Johns Hopkins University. It is interesting to note that Rabbi Millikowski on learning of the Molodechno connection mentioned that he was from the same location and a cousin of the Meltzers.
<![if !supportEmptyParas]> <![endif]>
Following is a translation of the inscription on the tombstone of Rabbi Hagaon Shalom Refael Yehuda Leib Hakohen Meltzer, The Rav of Molodechno, Russia:
<![if !supportEmptyParas]> <![endif]>
REST IN PEACE
HERE RESTS RABBI HAGAON SHARP AND KEEN IN HIS MIND AND ALL KNOWING, THE CROWN OF ISRAEL AND ITS BEAUTY – OUR FATHER, THE CROWN OF OUR HEAD, OUR TEACHER RAV SHALOM REFAEL YEHUDA LEIB BÕRAV SHLOMO HACOHEN MELTZER MAY HIS MEMORY BE BLESSED. FOR FORTY TWO YEARS HE SERVED WITH BEAUTY AS THE HEAD OF THE BET DIN IN THE CITY OF MOLODECHNO AND BEFORE THAT SERVED ALONGSIDE RAV HAGAON YOSEF DOV BER SOLOVEITCHIK IN THE CITY OF SLUTSK. HE WAS GREAT IN LEARNING, RIGHTEOUS IN HIS NATURE, NONE MORE STUDIOUS. HE WAS BELOVED BY G-D AND LOVED BY THE PEOPLE. HIS SOUL WENT OUT IN PURITY ON THE TWELFTH DAY OF THE MONTH OF TAMMUZ IN THE YEAR 5663 (1902). LET HIS SOUL BE COMMITTED TO ETERNAL LIFE.
The above is one of two inscriptions on a joint gravestone. The other is for a brother Chaim. The translation follows:
<![if !supportEmptyParas]> <![endif]>
HE WAS A GOOD FRIEND TO ALL THOSE WHO FEARED G-D. HE WENT STRAIGHT IN THE WAYS OF G-D AND MEN. HIS HAND WAS ALWAYS STRECHED OUT TO THE POOR. FROM HIS MONEY HE GAVE TO EVERYONE. HE RECOGNIZED AND HAD RESPECT FOR PEOPLE WITH LEARNING. HE WATCHED AND LISTENED TO ALL THE COMMANDMENTS OF G-D. THE HONORED RABBI, OUR TEACHER, RABBI CHAIM BÕRAV SHLOMO HACOHEN. HIS SOUL WENT OUT WITH PURITY. (1901)
<![if !supportEmptyParas]> <![endif]>
Recollections of two grandchildren of the Moldechno Rav
<![if !supportEmptyParas]> <![endif]>
From a letter written by Lester Chefetz, a veteran of WW1 who lost an arm in the Battle of the Argonne, son of Simca, one of five grandchildren of the Moldechno Rav. The letter is dated September 27, 1934 from 8230 Euclid Ave Cleveland, Ohio, and addressed to Sylvia Gordon (nothing to do with our Sylvia – MoishÕs wife). It reads in part as follows:
The legend of the sojourn of our people In the lands of the Austrians, the Poles, and the Slavs is of no less no greater eventfulness than the tales one reads about other Jewish exiles who having escaped in the fifteenth Century from the cruelties of the inquisitorial tormentors of Western Europe, sought, and eventually secured the Right of permanent settlement amongst the original Aboriginals Inhabiting the flat, slummy, but thickly forested plains of the Southeastern territories of that continent. That our immediate descendancy can be traced to Spanish origin I remember to have heard from our grandfather, the revered Rabbi of Molodechno, substantiate that as a true fact upon innumerable occasions. To give you a clearer perspective of the mode of life I retrospectively recollect the days of my childhood sojourn in the native town of most of our relatives. The circumstances under which our great grandparents lived depended largely upon the power of the King as well as the power of the Church. Of course, one must remember that the territories often underwent changes of domination, and that also meant new decrees affecting all Inhabitants and no less the Jew. However, up until the very recent years, surely no farther back than fifty years ago (c. 1880s) the Russian Jew held on to a good many of the privileges granted by the original contracts some five hundred years ago. Our great grandfather was a noted landowner and to this day there are descendants who dwell quite comfortably upon the soil he left as a heritage for his children. Members of our family were outstanding business as well as social leaders in many of the neighboring communities. Our Grandfather, the Rabbi of Molodetchno, held his position for forty-five long years. He was widely famed as a most capable jurist, he was reputed for extraordinary orthodoxy as well as for his untiring devotion to Talmudic education.
Living in this apparently primitive environment, many of the Jewish folk lived in modern comfort. Many often visited the cities of Minsk and Vilna. Children were sent out of town for higher educational as well as professional attainments. Life In Molodechno after all was not so terribly unlike to what you know of the average Jewish mode of living right in your own town of Westerly, Rhode Island. Of course, to actually pick out the specific points of similarity may, to be sure, require a fairly long stretch of a much better imagination than the one I've been struggling with all through these lines...
<![if !supportEmptyParas]> <![endif]>
From Dr. H. Meltzer, Professor of Psychology, Washington University, St. Louis Missouri, and Director of the Psychological Service Center, 4510 Maryland Avenue, St. Louis, Missouri 65108. Dr. Meltzer, a graduate of Columbia University with a PhD in about 1920, is another grandchild of the Molodetchno Rav, born in Russia. His recollection of the Rav follows:
<![if !supportEmptyParas]> <![endif]>
...As far as my grandfather is concerned I spent the first seven or eight years of my life with him. He lived next door to us. You remember that my father moved to the United States when I was only three months old. And my granddad was the Rabbi of the whole region, extremely well respected, and had a wonderful face and appearance. He almost looked like a Rembrandt Rabbi. And in physical appearance he resembled very much the Greek Orthodox head priest. The only big difference was that my grandfather had my grandmother for a wife, whereas the Orthodox priest had many women around the house that served as mistresses but they were friendly enough so that, for example, Bella my youngest sister was privileged to attend a Russian school as a result of that connection.
I remember many vivid scenes, with grandfather going home from Shul, for example the kids that had skipped Shul would see him across the street and boy, there'd be guilt feelings running and damn fast. But he was a very self-respecting man of integrity, extremely well respected and admired and honored, and I've always had more or less of a halo around him because to some extent in my early years he was a much more significant influence on me than my father because he was available and my Dad was in the United States. Nobody left for America, for example, without getting grandfather's blessings.
The funny reaction I have, which is distinctly personal, is that he was an all around adviser on marriage problems, child problems, as well as all kinds of social, economic and political problems that beset the people who lived In Poland at that time. It's now Russia. It's Vilna gubarnye and the name of the town was Molodechno.
What I remember about Molodechno is that it's the first place where I saw a gaslight, and I remember there is an immense railroad station where it was, and it made the pages of America In World War 1. For the rest I have memories of my own playing around with the kids of the time.
I know the family came from a rabbinical dynasty and Wolozin (Volozin) is where Dad went for a while too. And my grandfather was a graduate of the Wolozin Yeshiva my older sister, Peshka, married a Gordon who was the Gaon of Minsk. And he was prestigious enough so that all people who came from there and around there knew of him.
<![if !supportEmptyParas]> <![endif]>
From the above we see that the Meltzers were religious leaders and Russian landowners and merchants. According to Bessie Meltzer Gottileb, another grandchild who came to America as a young child, they also ran an Inn where they served meals and liquor and wine. Lester Chefetz, above, implied there was a saloon, ShlomasÕ Saloon. Most of the older generation of Meltzers were associated with or studied at the Yeshiva of Volozin. They came in small family groups to the United States in the great migration of the 1890s following the pogroms.
<![if !supportEmptyParas]> <![endif]>
<![if !vml]>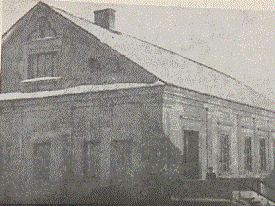 <![endif]>
<![if !supportEmptyParas]> <![endif]>
<![if !supportEmptyParas]> <![endif]>
<![if !supportEmptyParas]> <![endif]>
Volozin Yeshiva 1800Õs
<![if !supportEmptyParas]> <![endif]>
<![if !supportEmptyParas]> <![endif]>
<![if !supportEmptyParas]> <![endif]>
<![if !supportEmptyParas]> <![endif]>
<![if !supportEmptyParas]> <![endif]>
<![if !supportEmptyParas]> <![endif]>
<![if !supportEmptyParas]> <![endif]>
<![if !supportEmptyParas]> <![endif]>
<![if !supportEmptyParas]> <![endif]>
<![if !vml]>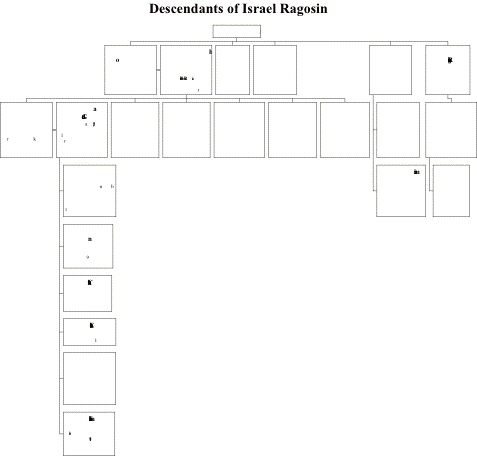 <![endif]>