Yehezkel Pularevich, Nachum Maryash, Shmariyahu Pustapetsky and Abraham Rohman,
Zionists from Kovno
http://www.angelfire.com/sc3/soviet_jews_exodus/English/POZ_s/POZ-41-4.shtml.
--
Yehezkel Pularevich (Maor)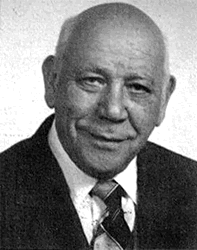 Born in 1914 in Unishkis, Lithuania, he joined Beitar in 1928 after graduating from the Jewish secondary school. In 1932-1933 he became the commander of his local Beitar branch and then moved to Kovno where he became one of the Lithuanian Beitar leaders. He published poems in Hebrew in newspapers and magazines. In 1941, after the Soviet invasion, he was arrested with his wife Ella & son Yaakov Sh"avi (named in memory of Shlomo ben Josef, executed by the English), sentenced to 10 years imprisonment followed by lifelong exile to Siberia. During this exile he daringly appealed to the Soviet authorities for release and permission to go to Israel. In 1965, thanks to the efforts of Menahem Begin and the Dutch Minister of Foreign Affairs, Yehezkel Pularevich was released and allowed to go to Israel with his family. On arriving in Israel, he immediately devoted himself to Zionist activities and, with Abraham Shtukarevich, Yakov Liash and others, founded the Prisoners of Zion Organisation in September 1969. Any privileges enjoyed by Prisoners of Zion today are the direct result of the efforts of Yehezkel and his friends. He also initiated the 'Prisoners of Zion Petition', handing it to Senator Henry Jackson on the stairs of the American Capitol. Yehezkel's son, Shavi, served as a doctor on the submarine Dakar that went missing in 1968 .
..
Nachum Maryash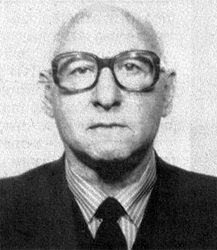 Born in 1910 in Kovno, Lithuania, he participated in various Zionist movements: "Ha-Tsofim", "Maccabi" and study groups of Jewish history & literature. Arrested in 1941, he was accused of Zionist activities in the University and sentenced to 5 years imprisonment. Released in 1946, he was unsuccessful in getting to Israel until 1973. Died in 1987.
--
Shmariyahu Pustapetsky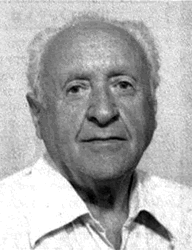 Born in 1914 in Vilkovisk, Lithuania, he became one of the founders of the local branch of Beitar in 1928. In 1933 he left his studies in Kovno University to start on agriculture training in preparation for emigration to Erets Israel. Having graduated from the course of Beitar instructors, he continued his education on failing to get an emigration certificate. In 1935 he was accepted to the Lithuanian (Beitar) Officers' School becoming an officer in 1936. In 1937 he was appointed officer in charge of Lithuanian Beitar, responsible for the military training department and was the head of the Beitar's course for sergeants. While continuing his education during 1938, he aided in the organization of Aliya Bet. As a leading officer of Beitar in Czechoslovakia, he was sent by the Jewish Agency to Vienna, which had already been overrun by the Germans, to coordinate the escape of Austrian Jews to Palestine. When the Germans occupied Czechoslovakia, he escaped, with his wife Luba, to Lithuania. At the beginning of the war between USSR & Germany in 1941, Shmariyahu was arrested and.sent to the Siberian labour camps, while his wife was banished to North Siberia. After 8 years of camps and exile, he and his wife were reunited and in 1952 their son Efraim was born. After 18 years of camps and exile, the family returned to Lithuania . They succeeded in coming to Israel in 1973.
--
Abraham Rohman (Rahmanas)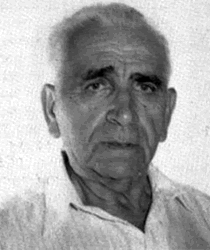 Born in 1914 in Kovno, Lithuania, he became commander of the local branch of Beitar in Slobodka (Kovno) at the age of 20. Arrested by the Soviet authorities in 1941, he was sentenced to 8 years imprisonment. In 1943, owing to the worsening state of his health, he was sent to exile in the Altajsk region, returning to Kovno in 1947. In 1950 he was, again, arrested, repeatedly, and eventually exiled to the Krasnojarsk region after another year in prison. He returned to Kovno at the end of 1954. For a period of 14 years his appeals for a visa to Israel were refused. It was not till 1969 that his dream was realized and he was allowed to go to Israel.