Return to Vilna Home Page
Vilna Archives
Click on Photos to Enlarge
I am researching the family of my grandmother, Bertha Markowitz
(b 6 Nov 1893, d 19 Jun 1953).
On Feb. 08, 1911 she arrived at Ellis Island from Antwerp on the S.S.
Kroonland. She was listed as 18 years old, a tailor, and last residing
in Vilnius. Her nearest living relative was listed as a "parent",
M. Markowitz, living in Vilnius. She was going to her brother Abram
Markowitz in New York (possibly Harlem).
Bertha later married Anthony Kerensky and lived on Greene Avenue in
Brooklyn. Kerensky worked as a baker at Levy & Sons Bakery in Brooklyn.
Bertha became known as Mary and had three children in Brooklyn: Peter
in
1916 (my father), Anthony in 1918, and Bertha (Betty) in 1920.
Any information about the family would be appreciated. Also, any
thoughts
about the usefulness of writing to Vilnius to obtain a copy of passport
records from 1911 would be very welcome. Thanks,
Marcia Kerensky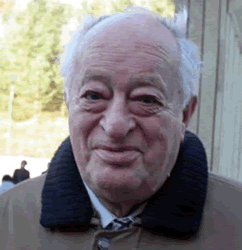 October 2013; HAPPY 85TH BIRTHDAY TO DR. SHIMON ALPEROVICH (Simonas Alperavi?ius), the inimitably charismatic, Litvak-sharp, ever-witty, inspiringly courageous chair of the Lithuanian Jewish Community from 1992 to early 2013.
A few documents in English translation from recent years at: http://defendinghistory.com/category/shimon-alperovich.
Shimon Alperovich has Vilna Jewish royalty in his blood. He is the great-great grandson of the Vilna scholar and Jewish community leader Shmúel Strashún (1794 - 1872) who was much esteemed among the Christian majority, and is often referred to in Jewish lore as the Rashásh (acronymic from his name). The Rashásh's son, bibliophile Matisyóhu Strashún, became even more famous, as bequeather of the fabled lilbrary that bore his name, after whom a Vilna street was named in 1920.
I am trying to prove a connection between my husband's GODOFSKY
family, primarily from Merkine, and the famous
composer/pianist/conductor Leopold GODOWSKY.
I just ran across a fantastic article in the Palestine Post about
GODOWSKY's quest for a birth certificate that was foiled by changed
borders in the 1920's. In Vilna, he sought to get a taxi to the
"suburb" of Shoshli and was told that it was over the border in
Lithuania. (Vilna at that time was Polish) The most likely place to
fit this description was Zasliai, but I would hardly consider it a
"suburb" of Vilna!
Another hint was that Zasliai's records in the All Lithuania Database
include some RADOVSKYs, who are likely to be relatives. (RADOVSKY and
GODOFSKY may have once been the same family.)
Can anyone shed some light on this?
Marion H. Bernstein
http://www.godowsky.com/Biography/bio.html
Godowsky was born on 13 February 1870, the only child of Anna and
Matthew Godowsky, in Sozly, a little town not far from Wilno, the
ancient capital of Lithuania. His father, a respected physician, died
in a cholera epidemic only eighteen months after his son's birth. With
barely enough money for food and lodgings, Anna and her infant son
moved to nearby Schirwinty ( 3 kilometers from the border with Poland)
and thence, at the invitation of her friends Louis and Minna
Passinock, to Wilno. Louis's consuming passion was music - a fine
amateur violinist who ran a piano shop - and, having no children of
his own, set about teaching young Leopold the violin in the hope that
he might turn him into a second Paganini. Though his pupil was soon
proficient enough to have mastered the solo part of Mendelssohn's
Violin Concerto in E minor it was to the piano that he was
instinctively drawn, despite being actively discouraged at first.
On the Lithuanian Revision List I found the following;
"ODYNTS Abram Movsha Head Of Household. (It appears that Movsha was the
father of Abram) 1874239
891 Trakai District Alphabetical List Of Males
LVIA/381/11/1594
ODYNTS Iosel Abram Son
ODYNTS Osher Abram Son"
My maternal grandfather came to Ellis Island in 1906 as Josif Odins.
He noted that he had a cousin in Cincinnati, Ohio Hyman ODENHS. My
grandfather's father's name was Abram. According to Hyman's death
certificate, his father was Osher. Hyman's informants said that he
came from Russia. My grandparents said they were from Vilna. Josif
had either a half or step sister named Jennie BRAVERMAN MELLMAN, the
daughter of Jacob BRAVERMAN and Rosie GOLDSTEIN.
A very highly regarded researcher from Lithuania whose reputation I have
absolutely no reason to doubt couldn't find any further information
regarding this. I feel that there is an excellent chance that this is
my family. If anyone has any further recommendations as to how I might
be able to find more information regarding this information from the
aforementioned alphabetical List of Trakai males, I would be most
appreciative.
Thanks in advance to anyone who might attempt to shed some light on this.
Marcia Hoffman
ODYNTS,ODENHS,ODINS,ORDINTZ, ODENTZ,GOODMAN - Vilna Gubernia
GRINBERG, MALEWICZ,ROSENSWEIG - Lomza Gubernia
From: David Gordon <david@davidgeorgegordon.com>
Date: Thu, Aug 3, 2017
Hello— my grandfather Samuel Gordon left Vilnius for America in the 1890s. He met his wife-to-be Peshel (Bessie), who was also from a nearby village (Kovno) in Chicago. They were both active members of the Socialist party.
Their parents were Haskel and Gitl Gordon. Alas I have bio information about them
Do you have any ideas of how I can trace their family histories? Any advice would help.
Regards,
David George Gordon, Seattle

First of all, thanks to everyone who offered translation help on the 1917 Vilna death record for Ephraim LANDSMAN.
It turns out there were 4 languages involved, a Russian form filled out in virtually indecipherable Polish and a Hebrew/Yiddish form
filled out in German.
There is a good chance he is related to my GGF Avraham LANDSMAN who died in Vilna around the same time, likely
a brother.
The death record indicates that Ephraim was 58 years old (hence born around 1860) while my
GGF was born around 1860 as well (estimate based on Avraham's oldest son Hirsh/Harry being born in 1881).
The witness on the death certificate was Ephraim's son Hirsh. Ephraim's parents are listed
as Jacob and Ester LANDSMAN, and Avraham's 2nd son was named Jacob Leib.
Ephraim lived on Sophien Street (not sure where that was). I do know that Avraham lived near the great
Shul in Vilna.
I'm still searching for the birth records of Avraham's 7 children born between 1881-1897 in Vilna
as well as his marriage record which should be around 1860 or so.
.
Marty Meyers
Hi! I'm researching the Koen family in Austin, Texas. The patriarch is Joseph 'Joe' Koen who immigrated to Texas from Vilna, Russia, in 1883 or 1884. Note: the 1900 Census has his immigration year as 1884, but, we've found other documents supporting he opened his business in Austin, Texas, in 1883. I'm curious if you have any records of Mr. Koen? I'm particularly curious if he immigrated to the United States by himself as I'm not finding any record of his parents and I'd like to know who they were and what happened to them. I'm also curious the circumstances of his departure from Russia. I appreciate any information you can provide and look forward to hearing from you.
Joseph 'Joe' Koen
Date of birth:
23 December 1859
Place of birth:
Vilna, Russia
Date of death:
5 February 1944
Place of death:
Austin, Texas
Kind regards,
Tiffany McMillan
Subject: re:[litvaksig] SAWONIA ul., Vilna
To: LitvakSIG litvaksig@lyris.jewishgen.org
~~~~~~~~~~~~~~~~~~~~~~~~~~~~~~~~~~~~~~~~~~~~~~~~~~~~~~~~~~~~~~~~~~~
Hope Gordon asked about a street name in pre-war Poland. There is a
historical street name listing as well as numerous maps of Vilna on the
JewishVilna GoogleGroup. Hope, I will send you an invitation to join this
group to make this available to you.
Joel Ratner

I am trying to figure out if
SAWONIA 40, Wilna Poland
is a street address in Vilna, in what was then Poland.

MODERATOR'S NOTE: Other researchers interested in the JewishVilna
group may write Joel privately at < Joelrat1@hotmail.com >
LitvakSIG (litvaksig@lyris.jewishgen.org) is hosted by JewishGen
LitvakSIG is a non-profit 501(c)3 corporation. Contributions to LitvakSIG
may be made online at http://www.litvaksig.org/HTML/donate.htm and
are tax-deductible as provided by law. Contributions may also be mailed
to LitvakSIG, Inc., c/o Eden Joachim, 1204 Hillside Terrace, Pomona, NY
10970. Contribution forms may be faxed to 845-623-1708. Please specify town
(for vital records) or district research group (and town of interest) for
other types of records, and include your e-mail address with your
contribution.
From: Richard Delloff <rich@innocenzi.net>
My father, his brother and my grandparents came from Vilno and
settled in New York. I am looking for any relatives related to Max
and Luba Delloff. The spelling might have been changed, when they
came to the US by boat, from Dellov. My uncle was Irving and my
father was David. They probably came to the US in the 1920. Any
help would be very appreciated.
Regards,
Richard Delloff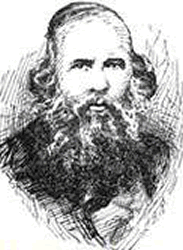 (Mathias (Mattityahu) Strashun, picture from the Jewish Encyclopedia
Message: My grandmother was from a family that was permitted to live in St.
Petersburg during the czarist time or so I have been told. One of her ancestors
was involved in some capacity with building or financing the Trans-Siberian
Railroad. She was also a Strashun of the Strashun Library in Vilna. Do you know
any resources for me to look at that might help me figure out my family's
connection to the building of the Railroad?
Thanks,
Marilyn Tebor Shaw
Marilyn Tebor Shaw (matshaw1@mac.com) on Thursday, June 12, 2008 at 18:07:32
---------------------------------------------------------------------------
Strashun family;
Samuel ben Joseph Strashun (1794–March 21, 1872) (Hebrew: ????? ??????? ??????), known also as Rashash (??"?) was a Russian Talmudist born in Zaskevich, government of Wilna. He was educated by his father, and became known as a proficient Talmudist. He married at an early age, and settled with his wife's parents in the village of Streszyn, commonly called Strashun (near Wilna), and assumed the latter name. The distillery owned by his father-in-law was wrecked by the invading French army in 1812, and the family removed to Wilna, where Samuel established another distillery and became one of the most prominent members of the community. His wife conducted the business, as was usual in Wilna, and he devoted the greater part of his time to studying the Talmud and to teaching, gratuitously, the disciples who gathered about him. The Talmud lectures which for many years he delivered daily at the synagogue on Poplaves street were well attended, and from the discussions held there resulted his annotations, which are now incorporated in every recent edition of the Babylonian Talmud (Hagahot v'Chiddushei HaRashash). His fame as a rabbinical scholar spread throughout Russia, and he conducted a correspondence with several well-known rabbis.
Strashun was offered the rabbinate of Suwalki, but he refused it, preferring to retain his independence. His piety did not prevent him from sympathizing with the progressive element in Russian Jewry, and he was one of the few Orthodox leaders who accepted in good faith the decree of the government that only graduates of the rabbinical schools of Wilna and Jitomir should be elected as rabbis. He wrote good modern Hebrew, spoke the Polish language fluently, was conspicuously kind and benevolent, and was highly esteemed even among the Christian inhabitants of Wilna. Besides the above-mentioned annotations, he wrote others to the Midrash Rabbot, which first appeared in the Wilna editions of 1843-45 and 1855. Some of his novellæ, emendations, etc., were incorporated in the works of other authorities. He died in Wilna on March 21, 1872.
Mattityahu, son of Rabbi Samuel Strashun was born in 1817 and passed away in 1886. He had a brother: Eliyahu.
Mattityahu' books and house were bequeathed to the Vilna Kehilah to become a public library.
Shmuel Strashun (( 1840- 1895) son of Eliezer, brother of Mattityahu, took over the running of the library- after he passed away his son Isaac took over and headed the library for 35 years. ( from Yahadut Lita)
Mattityahu (Mathias) Strashun (1817-1885):
Scholar, Leader and Book Collector
http://www.yivoinstitute.org/exhibits/strashun/strashunlibrary.htm
Introduction
Mattityahu Strashun's Biography
A Brief History of the Strashun Library
The Story of Hebrew Printing
Samuel and Mattityahu Strashun: Between Tradition and Innovation
By Dr. Mordechai Zalkin
Mattityahu Strashun's Biography
Excerpted and translated from Ir Vilna by Hillel Noah Maggid
Steinschneider (Vilna 1900)
Mattityahu, son of Rabbi Samuel Strashun was born on Hoshana Rabbah
Day of the year 578 (1817). Since childhood he showed evidence of
exceptional memory and great talent in the study of Talmud. His father
employed an excellent tutor, Rabbi Yeshaya David of Lebedev,for him
and his older brother Eliyahu. One day the great Gaon, Rabbi Menashe
of Ilya, a relative, visited the Strashun family. All the dignitaries
of Vilna came to meet Rabbi Menashe and hear his Torah learning. Rabbi
Menashe examined young Mattityahu about his studies in the presence of
this large crowd, and he replied correctly and accurately to every
question.
At age sixteen, he started to study science and mathematics on his
own. Soon he began to correspond with several maskilim, such as the
writer Isaac Ber Lebensohn and Samuel Joseph Fuenn, who quoted him in
their articles. Strashun, often writing under a pseudonym, also became
a regular contributor to several scholarly Hebrew periodicals that
began publication in the 1850s.
When he was 14 years old, Mattityahu married Sarah Hanah, daughter of
the wealthy Yosef Eliyahu Eliasberg (1798-1881). The couple had two
daughters, Gita and Itta, who both died at a very young age. With the
help of his father-in-law, Strashun started a business, which was
mostly managed by his wife and her brother. The Russian Census report
of 1851 lists Strashun's capital as at least 8000 rubles.
Strashun's economic success enabled him to purchase thousands of
books, which he read avidly and memorized. His house became a
destination for scholars, who flocked to hear his erudition and to
consult his books. In 1848, he was appointed head of the Burial
Society, whose records were in disarray. Strashun hired someone to
take care of the account books and record the names of the deceased. A
few years later, he became the head of the Charity Committee of the
Vilna Community, Tsedakah Gedolah, which was in charge of all
community affairs. In 1868, he was appointed member of the Vilna
branch of the State Bank, and was honored ten years later for his
exemplary service with a gold medal (17 February 1878). In addition,
he served in the Vilna City Council (Duma). Mattityahu died childless
in December 1885, and his wife died a few months after him.
In his will, Strashun left 5000 rubles to the Tsedakah Gedolah, 1500
to the Old Age Home, 1000 to the Yeshiva in the Butchers' Kloyz, and
500 rubles each to four Talmudic schools. His books and house were
bequeathed to the Vilna Kehilah to become a public library. He also
left an endowment to pay the salaries of a librarian and an assistant.
Following are a few excerpts from the introduction by his nephew and
executor, David Strashun to Likute Shoshanim, Being the catalogue of
books collected by Mathias Strashun of Vilna, published in Berlin,
1889:
[The Title] Likute Shoshanim [Selections of Roses] was chosen by my
late uncle while he was still alive...the numerical value for Likute
Shoshanim is 861; the numerical value of Mattityahu is also 861, as is
the value of Strashun. This is the reason why I called this catalogue
Likute Shoshanim, and this will be the title of all his collected
writings, which, with the help of God we will begin to publish...
[My uncle] strived throughout his life to bring honor to God and to
his people and share with them his learning and his fortune... Such
people are great not only during their lifetime, but also in their
death, when they leave their lifelong legacy and the fruit their
learning to the entire community. These are the heroes whose memory is
a blessing for ever and ever. My uncle, the genius Rabbi Mathias
Strashun was one of these great sages.
A unique man, who had the two-fold privilege of being both a great
Torah scholar and a great communal leader. He chose to leave his great
book collection, comprising of thousands of volumes, full to the brim
with delicious food for mind. In addition, blessed be he who had the
privilege to see the commentaries and annotations to 63 books that he
wrote during his lifetime. His wisdom shines like stars and his memory
and good name will be of glory and blessing forever and ever.
I promised my dear uncle that after his death I would take good care
of his books and see that they serve the entire House of Israel. When
I made my promise, I thought that this would be an easy assignment.
But soon I learned that, in addition to there being difficulties
involved in obtaining a license to open a library, my uncle had left
his library unorganized and uncataloged. It took us many months to
prepare this catalogue. Since cataloging is a skill rather than a
wisdom, the people who did this work asked me not to mention their
names... I pray that my genius uncle's memory will enable us to open
the library as soon as possible...
-------------------------
In the shulhoyf [courtyard] of the Great Synagogue of Vilna stood a
two-story building. The sign on its door read: "The Library of Rabbi
Mattityahu son of Rabbi Samuel Strashun." For forty years before the
Holocaust (1901-1941), this building served as one of the most
important cultural institutions of Jewish Vilna. The library was
established through the generosity of Rabbi Mattityahu Strashun
(1817-1885), a renowned Vilna philanthropist, communal leader,
scholar, and bibliophile. It included many rare Hebrew books and
manuscripts, which Strashun had painstakingly collected over a period
of 50 years, beginning with his bar mitzvah. By the time he died in
1885, the magnificent library had amassed 5739 books and manuscripts.
In his will, Strashun, who was childless, bequeathed his books and his
home to the Vilna Kehilah [Community] and appointed his nephew David
Strashun as the executor. David Strashun hired scholars to catalog
this collection. The catalogue was published in 1889 under the title
Likute Shoshanim [A Gathering of Roses]. In 1892, the Strashun library
was opened to the public in Mattityahu's former home. However, it soon
became clear that the building was too small for its purpose, and, in
1899, the trustees of the library decided to erect a new building
inside the synagogue courtyard. The document authorizing construction
of the new building is displayed in this exhibition.
In 1901, the library moved to its new building in the shulhoyf. The
original Strashun collection of rare books was housed in a special
room, while the main reading room served the general public. The Vilna
Community assumed responsibility for the property in perpetuity. The
Strashun Library immediately became a popular place for study and
leisure reading. The average daily number of readers was more than
200, mostly high school and seminary students, and there was always a
line of readers outside the door. In the evenings the Library served
as a Jewish cultural center.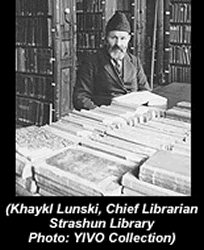 The Library directors were Samuel Strashun and, later, Isaac Strashun.
The chief librarian was Khaykl Lunski, who served in this post until
the demise of the Library under the Nazis in 1941.
The collection continued to grow, primarily through gifts and bequests, since there
was little or no budget for new acquisitions. Beginning in 1928, the
Library received from the Vilna University Library all Hebrew and
Yiddish books published in Poland. In the 1930s, the number of books
was reported to be 35,000.
The Nazis occupied Vilna on June 23, 1941 and, soon thereafter,
ordered the Jews to move into a ghetto. Both the YIVO Library and the
Strashun Library were taken over by the Einsatzstab Rosenberg, a Nazi
task force assigned to systematic looting of Jewish cultural
treasures. The Nazis forced the librarian and a few others to select
and crate hundreds of thousands of Jewish books and archives. The
wooden crates were shipped to Frankfurt-am-Main, where they were
stored in a huge warehouse, waiting to be incorporated into the future
"Library of the Extinct Race." In 1945, the American army discovered
three million Jewish books in the Offenbach warehouse, among them
25,000 books from the Strashun Library collection and 15,000 books
from the YIVO Library collection. These volumes were rescued from the
ruins of Europe and brought back to YIVO in New York in 1947.
In the 1970s, the YIVO Library hired the well-known bibliographer,
Rabbi Chaim Lieberman, to catalog the rabbinical portion of the
Strashun collection, while the secular portion remained to be done. In
early 1999 YIVO moved to its new home at the Center for Jewish
history. Later that year it received a generous grant form the
descendants of Mattityahu Strashun in the United States, that enabled
the YIVO Library staff to computerize Lieberman's catalog cards, as
well as catalog the books which were never cataloged before. We are
very pleased to offer greater access to this important historical
collection and to display some of its treasures for the first time.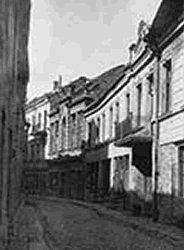 Strashun Street
I am looking for genealogical information about the family
(descendants) of R' Moshe ben Itzhak Yehuda LIMA, who was Vilnius's
Chief Rabbi from 1655 to 1670.
The mother of Tsvi Hirsh KATZENELLENBOGEN, one of my ancestors
(1795-1868) was Gitel bat Shlomo Yehuda LIMA, and I suppose it was
the same family. In fact, Gitel appears in the 1816 Revision List as
daughter of Shloma and in the book "Ir Vilna" as the daughter of
Yehuda LIMA.
Thanks a lot for any information you could provide about the family,
Nathalie Ried
The 1912 through 1914 issues of the Vilna city directory "Vsia Vilna" are
available to Vilna researchers. Vilna researchers interested in accessing
these city directories can receive the links to the files by joining the
JewishVilna GoogleGroup. An e-mail addressed to me indicating your interest
in joining JewishVilna will get you an invitation to join as well as the
links necessary to access the city directories. These directories are
pre-1917 and are therefore in Cyrillic.

Joel Ratner
*
69.
July 16th,
2008
11:15 pm
The following are the final paragraphs written after visiting Lithuania in November 2006. We had a much different reaction.
Lithuania is really full of diverse natural beauties and claims to a proud history–there are some things that happened there that they want forgotten. Maybe it was just their misfortune to be such a small country in the midst of such big players. It may also be the misfortune of my husband, Bob the historian, that he is drawn to this dark side. But perhaps of all the concentration camps –killing fields–whatever they may be called—that we have visited, the most personally powerful one was in the area of Vilnius the capitol of Lithuania.
We met a young Lithuanian law student in a restaurant in Vilnius who later joined us for a beer–a chance for him to practice his English and for us to hear some of the local stories. Among lots of local history and folklore he told us a story that his grandmother had told him about how she along with many other helpless Lithuanians had watched as the total Jewish population of a large area, to include parts of the Soviet Union, was herded (thousands on a daily basis) from the Vilnius Ghetto (which acted as a staging area for this 'Final Solution') down the street outside the restaurant that we were in—how they had been force marched 15 km into the forest southwest of town and executed—-with absolutely no resistance.
This was to be our third and as it turns out our last death camp visit in the Baltic States. This one was more haunting than any we had visited before. The killing site was situated the village of Paneriai, a short train ride out of the city. It was a MEMORIAL to something that no Lithuanian wanted to remember.
The day was gray and cold–almost rainy. We were left at a deserted train station with guide book directions telling us to walk 1km south west along Agrastu Gatue (street)–which was easy to find along the train tracks. There must have been people in this tiny village–peeking out of dark houses, watching us walk towards our grim destination, but we didn't see any. It should be noted that we have been to all the big names in concentration camps–on the same cold, gray days with the same feelings of horror and remorse—with bitter sadness. But this place was different.
The site now was only a series of memorials–but it had been a place to bring more than 150,000 ordinary people—stand them up along trenches—shoot them—cover them with dirt and start all over again.
There were no buildings, no pretense of work camps with showers and ovens…plain and simple, it was a site for execution.
For some reason I was suddenly overwhelmed with anger, "Why are we always visiting these places?" Bob seemed to be aimlessly wandering through this deserted forest, pointing out mounds, explaining numbers and history of how these executed Jews had been exhumed and their bodies burned to destroy any proof of their existence. He was sickened with trying to understand how "people could do such a thing." My attention, as I tried to ignore (survive) all this, was drawn to the tops of the tall trees that canopied the dirt mounds covering the ashes of the murdered. There was no wind, but the tops of the trees were moving silently back and forth. Then with no explanation needed or given Bob was finished—"ENOUGH, let's get the hell out of here!" We were leaving–quickly and silently relieved.
It wasn't until later that things were explained–about my anger and how Bob had suddenly felt such overwhelming anxiety that we had both fled back to the train station. Why were we so affected by this lonely spot in this deserted forest? If the sun had been shining would we have reacted differently? Was there a "spirit" in this site that needed us to understand?
Lithuanians have many superstitions. One being that the wind allows the spirits of the dead to move freely among the living. Had the wind freed the spirits in this remote forgotten place–spirits of the thousands of nameless souls–who had been denied any indication whatsoever of their actual existence–were they trying to tell us who they were?
— Posted by Franca Brower
*
http://frugaltraveler.blogs.nytimes.com/2008/07/16/tracing-family-roots-in-vilnius/index.html
*
My mother's family came from Vilnus. My grandmother worked in the NYC garment industry sweat shops until cancer from the fibers filled her lungs and she died at 67. Today her name is engraved along the fence at Ellis Island overlooking the Statue of Liberty. Special indeed because my grandmother was my Statue of Strength!
Though I am now 55, I know little of my Lithuanian history as my grandmother (my two grandfathers - she remarried after her first died- died young so I did not know them) never learned to read or write in English.
So I have little to go on. Some of my clients had been survivors of the camps in Poland. From all I shared with them, they told me that my heritage may have been as a Litvak forced to change faiths in order to survive anti-Semitic Lithuania.
Today I am slowly gathering information to find my family's history wherever it leads. Your journey to Vilnus is inspirational and encouraging.
Thank you. And light a candle or say a prayer for those brave souls who ventured west to an unknown land called America and for those who remained behind only to face the worst atrocities inflicted by mankind.
— Posted by Bob Marino
*
9.
July 16th,
2008
2:00 pm
Along with numerous (extended) family members, I visited in Lithuania four years ago. We based ourselves in Vilnius (the B&B was on a little street off Pilies Street in Old Town) and were able to travel across the entire country. In fact, we even went to my mother's birthplace. After the Germans took over, and then the Soviets, my family was forced to flee. The manor house became an orphanage and later a school for midwives. Once Lithuania was independent again, the property reverted to my mother and her 2 brothers. They donated the house, the adjoining buildings, and all the land to state. The manor house became the district school.
But one of the most compelling memories was of the tour my brother and son and I took shortly before leaving the country. It was a tour of the KGB museum in Vilnius. The building was at one time a KGB facility so we were able to see actual cells and prisoner facilities. We had headphones and recordings in English to guide us. Had we requested it, the museum could have provided us with a personal tour guide who would conduct the tour in Lithuanian BECAUSE HE HAD BEEN HELD THERE. On the blocks of the exterior of building facing the street were etched names of those who had died in the facility. The whole thing was chilling. That tour put a hole in my heart. We must not forget what happened.
— Posted by Anna
* names of the many prominent Jews who lived in Vilnius, like Yascha Heifetz, Andre Kostelanitz, Romain Cary, Bernard Berenson, Irving Berlin…, or translate the varied and colorful names of the Jewish quarter in the heart of Old Town. It's hub was Stikliu, or Glass Blower's, Street.
— Posted by Algis
*
My family history reads much like yours… Jews from Vilnius and the surrounding towns. Any sense of romanticism I had though about the old country vanished about 25 years ago after two events.
First I read a book which I believe was called Ghetto in Flames (The Vilna Ghetto) by a survivor then living in Israel, Itzhak Arad (or Irad). He documented the holocaust in that region and described how most of the killing in all of those horrible palces was comitted not by the Germans but by our Lithuania neighbors. He detailed every imaginable and terrifying event, from victims being wounded and thrown alive into burial pits to babies being smothered by their parents to prevent the families - who were hiding in basements, etc, from being caught. I was researching holocaust stores at the time for some writing projects.
To confirm Arad's stories, I contacted my mother's cousin, Sima, the only member of the extended family to escape. I told her about the book and asked her if she knew Arad. She said, "Of course," we went to high school together. She then proceeded to put names to each of the deaths Arad had described, including the smothered babies. The names were all from my family, people I'd never known, including my great-grandmother, cousins, great aunts, uncles, etc., people I would never know nor would anyone else in the world.
The holocaust suddenly became real in a way decades of research had never been.
Life goes on, the world changes and the terror of past events fade away. But that day changed my life. I stopped my research - it was all too personal to be academic. A small part of me still mourns mankinds inhumanity to mankand every day since.
Sima told me that my grandmother's house was still standing in Vilnius. When I asked my own parents if they would ever like to go back to see the "old county" (they were both born here and are now in their ninties) they simply asked, "Why would we?" For them - between the Nazi's, the Russians and the Lithuanians - there were no "good" stories to remember.
— Posted by Howard Smith
*
16.
July 16th,
2008
2:23 pm
Matt, A great post. It is a search that many have undertaken with sometimes less successful results. It gives one pause. If you have the opportunity, Daniel Mendelsohn's The Lost: A Search for Six of the Six Million is a compelling read in giving face to the untold masses who perished.
Richard
— Posted by Richard Kurjan
*
17.
July 16th,
2008
2:26 pm
Dear Matt,
I am so happy for you, and grateful that you managed to find some answers.
Millions of us cannot go on this same journey, although we need to, very much. Words cannot explain the pain that is left, even generations after the genocide, because they also destroyed so much of the trail to earlier generations and hope to easily re-connect to the few who survived. It's a haunting legacy that continues in the maiming of new generations, each of which live without answers.
It is also every bit as deep and hurtful as that which is more usually highlighted in the plight of Black Americans whose families' connections vanished with enslavement. Now, for them, many have been successfully investigating in more depth, for the records here in America were clearer and preserved.
Whereas, every part of our Jewish heritage was disrespected — lives, bodies, homes and buildings, sacred space, cemeteries, possessions and even records — by the Nazis and their collaborators, who still enjoy all that they robbed. A museum here and there and a memorial don't "make up for the loss", or absolve them.
My Uncle by marriage, known as "Jack", died last year, and as a youngster of about 10, along with one brother, managed to be the sole survivors of their whole extended family in Vilnius. They existed on frozen potatoes in the fields; did their best to avoid conscription into the Russian army as it began to fight the Nazis and finally walked out of Russia, to relocation camps and then to Israel for the brother, and Australia for "Jack", for whom the war and trauma erased all of his family memories, name, birthday, everything.
But, for me, my Uncle Jack was amazing as he triumphed over all that the heinous world of that time threw at him, and his children signify that he returned to a life filled with the present and future, and he never looked back.
— Posted by Margaret
*
18.
July 16th,
2008
2:34 pm
For those who have known ancestors from Eastern Europe, and are curious whether they may be of true Jewish/Mideast descent (disregarding possible conversions in the past few centuries), a much cheaper and more objective solution is not travel to Eastern Europe, but a saliva Y chromosome DNA test at FTDNA or the National Genographic Project. Check their websites!
— Posted by Raymond Sidry
*
19.
July 16th,
2008
2:39 pm
As of some ten years ago, the sign indicating that visitors were near the remnants of the great Vilnius Ghetto was posted almost invisibly in a side street too far away as if Vilnius was ashamed of the place. Continued anti-semitism? It is true that the Lithuanian Sate archives have done a huge job of recuperating family histories largely due to a very devoted Russian lady there.Of course, the prices keep the Archives alive but it is well worth it. See "Landsmen" out of Wahingston D.C. for details
— Posted by nt
*
20.
July 16th,
2008
2:41 pm
Matt,
looks like you still do not understand the history when you talk about "the twin assaults of the Holocaust and the Soviet era". The difference for the Lithuanian Jews between the Soviet rule and the German occupation was very simple, life or death. Try to learn that.
— Posted by Len
*
21.
July 16th,
2008
2:46 pm
Matt -
As a descendant of both Lithuanian Jews and non-Jews, I'm inspired by your incredible journey to learn more about my ancestry.
— Posted by Chris
*
22.
July 16th,
2008
2:49 pm
What a wonderful story to pop up on my computer screen today. My father's side of the family is Lithuanian but we have been unable to find out much information over the years because he died when my father was only 11. We have no idea what our last name may have originally been, hindering any further research. It was so interesting to see others facing the same ambiguity of their pasts.
— Posted by Carly
*
23.
July 16th,
2008
2:58 pm
It's amazing to see this article! My husband and I just returned from a Heritage Tour to Lithuania, and in particular Vilnius. Regina was our wonderful guide too and she's continuing to research my family.
The experience was very emotional. I was walking the streets my ancestors once walked.I feel like now I know my grand-father and his ancestors a little better for having been to his beloved "Vilna". I can understand even more the heart wrenching pain they must have experience when forced to make the decision to leave, or probably to die. My family and I are so greatful for the choice they made.
Judy Paris
— Posted by Judy Paris
#
2008
3:36 pm
Thank you so much for writing this article! I grew up listening to my parents' stories of growing up in Eastern Europe (Slovakia/Hungary) and surviving the Holocaust. It is so important for us to know where our roots are planted. I have newly dedicated myself as a filmmaker to this cause. We make documentary films about your family that can be passed down generation to generation. My biggest regret in life is that my father passed without recording his amazing life story. Thank you for aiding in my plight to help those never regret and be firmly planted in where they came from.
-Andrea (www.rewindpics.com
— Posted by Andrea
#
32.
July 16th,
2008
3:43 pm
you should know that Lithuania is now conducting a 'probe' of 3 former Jewish partisans on grounds of murdering Lithuanian civilians in 1944. Two are women and the other is Yitzhak Arad, former head of Yad Vashem.
Here is an excerpt from a recent article in the Forward, where you can read the rest with the URL below.
The probe appears to focus on Yitzhak Arad, former chairman of Yad Vashem. Arad was appointed in 2005 by Lithuania's president to a high-level commission examining past war crimes. As a part of his work, Arad drew the ire of right-wing groups when he publicly asked that the country address the role of Lithuanians in the murder of Jews during the Holocaust. After a number of attacks on Arad in right-wing Lithuanian newspapers, Lithuania's chief prosecutor opened a pretrial investigation of Arad's wartime actions in Kaniûkai. A Polish institute had earlier found that 38 people in the town were killed in 1944 by a Soviet anti-Nazi unit consisting of 120 to 150 people, including both Jews and non-Jews.
"The murderers are now becoming national heroes," Arad told the Forward, "and we, the few surviving victims who took up arms and fought the murderers, are being under investigation as criminals."
http://www.forward.com/articles/13704/
— Posted by Froma Zeitlin
#
33.
July 16th,
2008
3:49 pm
Matt, what a great article!
Quite a few years ago, after the Velvet Revolution in the Czech Republic, I was part of a group that a travel agent friend organized to Prague which included 1 day to find the grave of his sister who died before he was born.
My friend's mother, who was also on the trip, was a Latvian refugee who was temporarily living with her baby girl near the town of Most (at the time I think it was called Dux) in the far west of what's now the Czech Republic when her daughter tragically died. She had no choice but to leave her remains there at a crematorium before she had to flee to the west.
Amazingly enough, with the help of an excellent driver, we found the town and the crematorium. When we arrived, there was no one around so I went looking for help and found 2 workers having a cigarette break and persuaded them (OK, bribed them with $10 each) to help out.
So, somehow between her fractured German, their bare knowledge of German my quickly remembering that the Russian word for German was "nemetsky" we actually were able to locate the general area where the girls ashes were probably burried and it was quite moving considering the many decades that had passed between the last time her mother had been to the site.
I well know what you were feeling in the graveyard…
Thanks again for sharing such a personal story with us
— Posted by Randy
#
34.
July 16th,
2008
3:55 pm
Anyone who visits Vilnius should go to the KGB museum - haunting and raw. The torture there was real for all Lithuanians.
Also, the beach in Klaipeda is beautiful and low key.
— Posted by Kate F
#
35.
July 16th,
2008
4:19 pm
Frank Zappa? Not a Jew.
— Posted by paul feldsher
#
36.
July 16th,
2008
4:21 pm
actually, matt gross seems to have not realized the ongoing controversies - disregard for sites of Jewish heritage - graveyards, the slandering of Jewish partisans as war criminals, and this - an article by Michael Casper, a former Fulbright fellow to Lithuania.
http://www.forward.com/articles/12634/
— Posted by christopher
#
37.
July 16th,
2008
4:23 pm
"But I do have a feeling your relatives were not eating the Lithuanian food with the bacon…."
— Posted by S."
Most certainly not the Mitnagdim.
— Posted by anna
SAM A. (TECHODIA@GMAIL.COM) on Sunday, October 12, 2008
Home Page: WWW.NOTTHEMUSICSTORE.COM
Message: My maternal grandparents (Bezdansky) came from Vilna as did first
cousins of my mother's APT & Magun--any information about that that I could
forward to my mother and aunts (and grandmother who is still B'h alive) would be
most appreciated, thank you and Shana Tova
-------------------------
From Yad Vashem:
Aleksandrovich Masha
Masha Aleksandrovich nee Bezdanski was born in Bistriwicz to Sara.
She was a housewife and married to Moshe. Prior to WWII she lived in
Wilno, Poland. During the war she was in Wilno, Poland. Masha perished
in the end of 1941 in Wilno, Poland at the age of 53. This information
is based on a 1999 Page of Testimony by her daughter Fruma Zipelovitz
(nee Aleksandrovich) of Beer Sheva Gamal Street number 5, phone number
on the report
Aleksandrovich Moshe
Moshe Aleksandrovich was born in Grodno. He was a binder and married
to Masha Bezdanski . Prior to WWII he lived in Wilna, Poland. During
the war he was in Wilna, Poland. Moshe perished in 1941 in Wilna,
Poland at the age of 55. This information is based on a Page of
Testimony (displayed on left) submitted on 22-Apr-1999 by his daughter
Fruma Zipelovitz (nee Aleksandrovich) of Beer Sheva Gamal Street
number 5, phone number on the report
THE 5th JEWISH EYE FESTIVAL
The festival will take place at the cinematheque of the International
Conference Center of the Ashkelon Academic College, which has allowed
us to use its luxurious halls and state-of-the-art cinema equipment.
The 2008 festival will last nine days, during which 80 Jewish films
from 24 different countries will be screened in the frame of a
prize-bearing competition. The films are divided into three
categories: full-length feature films; full-length documentaries; and
short dramas and documentaries.

Exhibitions: This year we will hold two exhibitions: one of photos of
Jewish community life in pre-World War II Vilnius (courtesy of the
Lithuanian Embassy in Israel), and one of oil paintings on Holocaust
themes by Australian painter Ruth Rich, that will arrive at the
festival along with the artist. These paintings are part of the film
"Bloodlines" by Australian director Cynthia Connop, that will also be
screened in the festival.
As we do every year, this year too we will note some major milestones
in the history of the Jewish people and the State of Israel. This
festive evening will include the screening of a film on a specific
theme and a reception at which a guest connected to that theme will
deliver a speech. Among the themes:
Israel celebrates its 60th anniversary- Salute to the Israeli and
Jewish Cinema.
A SPECIAL EVENING WITH YAD VASHEM to mark 70 years since Kristallnacht
and 100 years since the publication of "The Protocols of the Elders of
Zion";
A retrospective of movies by Lithuanian filmmaker Saulius Ber?inis,
who in the recent decades has been documenting the glorious past of
the Jewish community of Lithuania, which was almost entirely
annihilated in the Holocaust;
An evening to mark UNESCO's declaration of Vilnius as 2009 cultural
capital of Europe "From Ashkelon to Yerushalayim deLita". The evening
will include a performance by the colorful song and dance group
Anachnu Kan("We are here"), comprised of Israeli descendants of
Lithuanian Jews.
An evening dedicated to the Moroccan Jewish community, including the
premiere screening of a film (Morocco-Canada).
A special premiere of the Australian documentary "Bloodlines," one of
whose protagonists is Bettina Goering, grandniece of Hermann Goering,
who will be among the guests of the festival.
I am pleased to announce the 1911 edition of Vsia Vilna as well as the 1929
and 1937 Vilna telephone directories have been made available to Vilna
researchers via the JewishVilna GoogleGroup. Vilna researchers who have not
yet joined JewishVilna and wish to access these directories should reply to
me privately.
There was an inquiry a few days ago about the availability of directories
for other cities. Some of the ones I am familiar with are as follows:
City directories:
Ves Peterburg
Vsia Moskva
Vsia Vilna
Ksiegi adresowe Ksiega adresowa Polski 1937
Ksiegi adresowe Ksiega Adresowa Polski i Gdanska 1926-1927
Ksiegi adresowe Ksiega Adresowa Polski i Gdanska 1928
Ksiegi adresowe Ksiega Adresowa Polski i Gdanska 1929
Ksiegi adresowe Ksiega Adresowa Polski i Gdanska 1930
Ksiegi adresowe Ksiega adresowa przemyslu fabrycznego w Królestwie Polskiem
na rok 1904

Russian Empire:
Vsia Rossia [All Russia]
Gubernia and oblast directories:
Adres-kalendar Bessarabskoj gubernii 1910
Adres-kalendar Estlyandskoj gubernii, 1913
Adres-Kalendar Permskoj gubernii, 1915
Adres-kalendar Semipalatinskoj oblasti, 1910
Adres-kalendar Yakutskoj oblasti, 1905
Adres-kalendar Zabajkalskoj gubernii, 1908
Adresno-spravochnaya kniga Ferganskoj oblasti, 1912
Pamyatnaya kniga Amurskoj oblasti, 1916
Pamyatnaya kniga Ekaterinoslavskoj gubernii, 1915
Pamyatnaya kniga Elisavetpolskoj gubernii 1910
Pamyatnaya kniga Enisejskoj gubernii, 1915
Pamyatnaya kniga Erivanskoj gubernii 1914
Pamyatnaya kniga Grodnenskoj gubernii, 1910
Pamyatnaya kniga Irkutskoj gubernii, 1914
Pamyatnaya kniga Irkutskoj gubernii, 1915
Pamyatnaya kniga Kalishskoj gubernii 1912
Pamyatnaya kniga Karsskoj oblasti 1914
Pamyatnaya kniga Kazanskoj gubernii 1916
Pamyatnaya kniga Khersonskoj gubernii 1910
Pamyatnaya kniga Kievskoj gubernii 1915
Pamyatnaya kniga Kurskoj gubernii 1894
Pamyatnaya kniga Kyuletskoj gubernii 1905
Pamyatnaya kniga Lomzhinskoj gubernii 1914
Pamyatnaya kniga Minskoj gubernii, 1909
Pamyatnaya kniga Minskoj gubernii, 1915
Pamyatnaya kniga Nizhegorodskoj gubernii, 1865
Pamyatnaya kniga Nizhegorodskoj gubernii, 1880
Pamyatnaya kniga Nizhegorodskoj gubernii, 1914
Pamyatnaya kniga Novgorodskoj gubernii 1914
Pamyatnaya kniga Oblasti vojska Donskogo 1915
Pamyatnaya kniga Orlovskoj gubernii 1915
Pamyatnaya kniga Penzenskoj gubernii 1915
Pamyatnaya kniga Petrokovskoj gubernii 1913
Pamyatnaya kniga Plotskoj gubernii 1909
Pamyatnaya kniga Podolskoj gubernii, 1885
Pamyatnaya kniga Podolskoj gubernii, 1909
Pamyatnaya kniga Radomskoj gubernii 1914
Pamyatnaya kniga Ryazanskoj gubernii, 1914
Pamyatnaya kniga Samarskoj gubernii 1915
Pamyatnaya kniga Sedletskoj gubernii 1910
Pamyatnaya kniga Simbirskoj gubernii 1868
Pamyatnaya kniga Smolenskoj gubernii 1915
Pamyatnaya kniga S-Pb gubernii 1915
Pamyatnaya kniga Stavropolskoj gubernii 1916
Pamyatnaya kniga Suvalkskoj gubernii, 1910
Pamyatnaya kniga Tavricheskoj gubernii 1917
Pamyatnaya kniga Tobolskoj gubernii, 1911
Pamyatnaya kniga Tomskoj gubernii, 1915
Pamyatnaya kniga Tulskoj gubernii 1909
Pamyatnaya kniga Tverskoj gubernii, 1916
Pamyatnaya kniga Uralskoj gubernii 1914
Pamyatnaya kniga Varshavskoj gubernii 1913
Pamyatnaya kniga Vilenskoj gubernii, 1915
Pamyatnaya kniga Vitebskoj gubernii, 1890
Pamyatnaya kniga Voronezhskoj gubernii 1915
Pamyatnaya kniga Zakaspijskoj gubernii, 1915

Followers of the LitvakSIG VRT project and the website at
http://mysite.verizon.net/vzeol99x/litvaksigvitalrecordstranslationproject
may recognize the gubernia and oblast directories from the link on the VRT
site to a searchable database of these directories. The site containing this
database is in Russian, so one needs to transliterate surnames into Russian
in order to use it.
Enterprising researchers can also search the catalog of the National Library
of Russia which may prompt one to pay a visit. There are other directories
to be found elsewhere, but this list was already in hand.
Joel Ratner

LitvakSIG (litvaksig@lyris.jewishgen.org) is hosted by JewishGen
LitvakSIG is a non-profit 501(c)3 corporation. Contributions to LitvakSIG
may be made online at http://www.litvaksig.org/HTML/donate.htm and
are tax-deductible as provided by law. Contributions may also be mailed
to LitvakSIG, Inc., c/o Eden Joachim, 1204 Hillside Terrace, Pomona, NY
10970. Contribution forms may be faxed to 845-623-1708. Please specify town
(for vital records) or district research group (and town of interest) for
other types of records, and include your e-mail address with your
contribution.
There are two more books about Vilna now available. The first is "The Story
of Wilno". The second is in Polish and contains a large number of
photographs. The title is "WILNO I ZIEMIA WILENSKA". A machine translation
of the title, courtesy of Google means "Vilna and the Land of Vilna".
Presumably this means the city of Vilna as well as the Vilna region.
Articles of particular interest to Jewish readers can be found on pages
262 - 271 [Jewish culture], p. 308 - 311 [Shuls], and p. 315 - 318
[Karaites]. There may be more interesting content , but I have not gone
through the entire book.
Both books are in DjVu format and require a plugin. A DjVu plugin can be
found at the Celartem website at
http://www.celartem.com/en/download/djvu.asp
These books may be accessed at the following URLs:
"The Story of Wilno" http://www.sendspace.com/file/d4ljsr
"Vilna and the Land of Vilna" http://www.sendspace.com/file/r2pct2

Joel Ratner

LitvakSIG (litvaksig@lyris.jewishgen.org)
My ancestor Leyba WITKIND was apparently the (or one of the) treasurer(s) for the Vilnius community in 1858, and he signed the census (for his own family or for the whole document, as a kind of "checking" authority? ). He was 62 at the time. I know he was a rabbi as well.
I have no precise idea of what such a function in such a numerous community implied: I guess it was a prestigious position and that he was considered a "parnass" but what could his activities be, concretely? Thanks for any information or references.
Nathalie Ried (Marseilles, France)
One of my relatives, Alfred Adelson, immigrated as a child, with two
older siblings, from Vilnius around 1906 (I haven't found the
manifest yet). In America, he was called Alfred; in Vilnius, he was
called Hunka or Honka. Does anyone recognize either of these two
given names? I've seen them, and variations, on other manifests, and
wonder what they derive from. This may help me find my cousin's manifest.
Steve Orlen Tucson Arizona
am looking for info on my Grand aunt Rosa Shub, born Usdin in
Vishki (Latvia) in 1894.
She lived in Vilnius from 1946 to 1972, then emigrated to Israel.
Where can I get info?
In advance,thanks and happy new year.
Christine Usdin
France
Found at Yale;
Kaasher raoh rainu anah?nu ha-h?.m. et ha-h?.k?. shelanu H?osen
Yeshuot...; [Vilna: pinkas hevrat Hosen Yeshuot]. Vilna. Register of
the charitable Hosen Yeshuot Society, including by-laws, lists of
members and contributors, and memorial pages. In Hebrew, with
illuminated headings and title pages. Approx. 70 leaves; ill.: 36 cm.,
1872-1899
Have you ever used the "Nakhlat Avot" by rav L. Avchinsky in your
studies?
I found a lot of information re "my" MARGOLIS family in this book.
Ggfather of my wife, rav Nakhman Idel MARGOLIS (rabbi in Mitava) was
a son of rav Eliezer Lipman MARGOLIOT (rabbi in Vilnius).
Information on the both Nakhman Idel and Eliezer Lipman I had before
from the archival sources. From "Nakhlat Avot": "R. Eliezer Lipman
MARGOLIOT was a son of Idel MARGOLIOT from Parichi. Idel MARGOLIOT
was a son of R. Josef MARGOLIOT, Av Bet Din in Glusk and rabbi in
Slutsk. R. Josef was a son of R. Mendel MARGOLIOT, Av Bet Din in
Pinsk. R. Mendel was a son of Moshe Zeev, Av Bet Din in Minsk and in
Galilee (???). He was a son of R. Idel, Av Bet Din in Kovel and
author of "Kol Iehuda". R. Idel was a son of R. Moshe, who was a son
of R. Zvi Hirsh SABA, who was a son of R. Iosef IOSKA, Av Bet Din in
Lublin. Iosef IOSKA was a grandson of MaHaRal."
1) Can I trust the information of R. Avchinsky? Is it reliable?
2) Can I believe that Moshe Zeev really was Av Bet Din in
"Galilee"?
I'd like to add that R. Avchinsky called himself "the pupil" of "my"
Nakhman Idel and spent few years in his home in Mitava. Later
R. Avchinsky replaced R. Nakhman Idel as Av Bet Din in Mitava
(Jelgava).
Thank you in advance,
Dmitry Shirochin,
Moscow, Russia
My new book, "My Germany," has a lot about pre-WW II Vilno in it as well as
a translation of my late mother's memoir essay about the liquidation of the
Vilno Ghetto. She published it in a Yiddish newspaper in France in 1945
and it has never been published since or appeared in English.
"My Germany" is available on-line from the usual book sellers; it was
published by the University of Wisconsin Press.
Lev Raphael

http://www.levraphael.com
author of MY GERMANY
due April 2009 in the U.S. &
September 2009 in Germany
I have recently been in touch with Professor Dovid Katz of Vilnius
University and The Vilnius Yiddish Institute in Vilnius,
Lithuania. He advised me of a fascinating once-only two-week seminar
on Jewish Lithuania which is part of the Summer Literary Seminars for
which he serves as Program Director. It is intended for English-speaking
individuals.
Please take a minute to look over this link about the program that
describes it in great detail and includes links to lodging
possibilities and such.
http://www.sumlitsem.org/lithuania/jewishlithuania.html
Danielle Weiner
Dallas, TX
n 1894 record from Vilna shows my great-grandparents Abram and Feiga
(daughter of Eliyahu and Ida FINBERG) LANDSMAN having a child Isaac
and the record says the family came from Podberzhe (Paberze). Available
records from Paberze show virtually no LANDSMAN activity which got me
wondering why my GGGF would have been there.
Based on past experience with family in Poland, a very likely
possibility would be that Feiga's family may have come from there (it
appears that LANDSMAN spread out from the Bagaslaviskis area into the
surrounding towns) as the husband often
moves to the wife's shtetl.
Checking the Paberze records I came across some records for FAIN which
may be related (Feiga's surname in the US was always listed as FINBERG
except on records related to her oldest son, where it was listed as
PEANEN, which if spoken quickly sounds close to FA-IN?).
From Paberze vital records:
David (son of Israel) FAIN was married to Itka (daughter of Ber)
ARNOVITZ. Their children included Feiga (b.1861), Avram (b.1864),
Shmul Khayim (b.1859), and Khaya Lea (1863-1866). What is interesting
is that this Feiga is the correct age to be my GGM and her mother's name
Ida would be correct for the Itka here. The only part that doesn't fit
is David versus Eliyahu/Eliasz as Feiga's father, so I would surmise as
a working hypothesis that either these are cousins of my GGM or the
father had the double name David Eliasz and this could in fact be
my GGM's birth in 1861.
If any of this sounds familiar, please contact me privately at
<MandJMeyers@
Martin H Meyers
The most famous Lithuanian rescuer of Jews during the Holocaust was
probably Ona Simaite, a librarian in Vilnius University, took advantage
of her freedom of movement into the Jewish ghetto, ostensibly to retrieve
books loaned to Jews before the war, as a pretext to secure valuable
literary works by Jewish authors. She also looked after Jews in hiding
outside the ghetto. Arrested during an attempt to smuggle a Jewish girl
outside the ghetto, she was tortured and sent to a concentration camp.
She survived but suffered permanent damage to her health.
You will find a write-up on another Lithuanian Righteous among the
Nations at:
http://en.wikipedia.org/wiki/Kazys_Binkis
And a Wikipedia site has a whole list:
http://en.wikipedia.org/wiki/Lithuanian_Righteous_among_the_Nations
There is now also a book published by the State Jewish Museum in Vilnius
that lists more than 2,500 Lithuanians who helped save Jews during the
Holocaust (though whether all have been recognized by Yad Vashem I don't
know.) I had some correspondence a few years ago with Viktorija Sakaite,
who was working on this book. At the time, a book had come out by a
Lithuanian, Antanas Gurevicius, listing more than 10,000 Lithuanian
rescuers. Sakaite was attempting to verify as rescuers the people named in
Gurevicius' book. It's obvious that she was able to do so with only about
25% of those listed by Gurevicius. See:
http://www.ncsj.org/AuxPages/022602Rescuers.shtml
Marjorie Rosenfeld
have just distributed to the qualified donors of the Panevezys
Internal Passport Project another 401 records. This makes a total
of 7,025 records distributed to the donors thus far. More records
remain to be translated. If you are not already a donor to the
Panevezys I.P. Project, you can receive all of the translated
records merely by making a $100 contribution, specified for the
Panevezys Internal Passport Project. Go to
http://www.jewishgen.org/JewishGen-erosity/ You can use your credit
card as the site is secure. To see a full description of Internal
Passports, and to view images of original records, go to
http://www.jewishgen.org/databases/Lithuania/InternalPassports.htm
Just because your ancestors left Lithuania before 1915, it does not
mean these 1919-1940 records hold no interest for you. Your immediate
family may have left but, in most case, other family members and
relatives remained there. In 1915, the majority of the Jews in
Lithuania were forced to go deep into the Eastern part of Russia.
After 1919, most of those Jews returned to Lithuania and had to
apply for an Internal Passport. Many researchers have had great
success with the Internal Passport records.
Every time I receive another group of translated Internal Passport
records, it never ceases to amaze me about the outstanding information
presented. Several examples from this group of Panevezys records will
illustrate my point.
(1) Leib NEMAS / [NEMM], son of Yankel. Born 1877 in Baisogola. Applied
for his Internal Passport on 14 December, 1921. (This is an indication of
the date he returned to Panevezys from Russia because he had to apply
within 30 days of his arrival back in Lithuania). He lived at Ramygalos
st. 60 in Panevezys and was a Merchant. He was married. He died 18 July
1927. His Military Service Certificate Nr. 5151, issued in Siauliai in
1899 and his Internal Passport are in the file. His wife was Hinda
FARBERAITE / [FARBER] born in 1883, daughter of Yovel. They had three
children - Yosel - Born 1908, Tauba - Born 1909, and Rakhel - Born 1914.
(Baisogola, Panevezys, Siauliai - you can see the possibilities this
opens up to find more records. Also, his Military Service Certificate
may offer the information needed to find his Russian military records).
(2) Basia MILSTEINAITE / [MILSHTEIN], daughter of Abraham and Rebecca.
Born 1903 in Vilnius. She was single when she applied for her Internal
Passport 28 August 1920. (Upon reaching the age of 17 she had to apply
for her own Internal Passport). She lived with her parents at Kranto st.
10 in Panevezys. Her mother's maiden name was BIGELYTE / [BIGGEL] and
she was born in 1869 in Vidzai, Ezerenai Uyezd. Her father was born in
1868 in Vidzai, Ezerenai Uyezd. He was a carrier. The German passports
for Basia and her father were issued 29 May 1916 in Vilnius and her
mother's German passport was issied in Panevezys 19 May 1917. All three
German passports are in the file. Basia got married to Hirsh DOLBERGAS /
[DOLBERG] on 8 August 1926 in Kaunas. In addition to Basia, Abraham and
Rebecca had three sons. Alter - born 1908, Shimon - born 1911, Jacob -
born 1913. (Again, the records not only provide a wealth of information
but also present an opportunity to do further research in the records for
Vidzai, Vilnius, Panevezys, and Kaunas).
Howard Margol
Coordinator, Internal Passport Project 1919-1940
Hi All,
My name is Vlad (Elad) Grausbard. I am engaged in search of archival documents on my ancestors.
My father Grausbard Efim (Haim) ben Yakov was born in 1941. My grandfather Grausbard Yakov Mihajlovich (Haim-Lejzerovich) was born in 1903 in Bolshoy Tokmak Taurian Province in Ukraine. His father, my great-grandfather, Grausbard Haim-Lejzer ben Zelik (approximately 1860 of a birth) was born and lived in Lithuania. His father Zelik Grausbard. On site contemporary records www.jewishgen.com I managed to find some families with mine a little a modified surname (Grauzbord, Grausbord, Grayzbard, Grausborg. Groysbard), but, having analyzed all data from base, I have come to conclusion, that a different writing of surnames are formed at the same family. There is there an information with names Leizer and Zelik, the surname coincides. I have made the big family tree, on a tree the basic cities of stay and moving of ancestors are traced. Basically it is cities of Vilkija, Luoke and Panevezys. The basic Forefather at all sample by an ancestor was TSALKO (TSALEL). Please, I can-whether count on your help, what from me it is necessary? Me any archival information on my ancestors interests.
It is in advance grateful for your help and your answer.
With best wishes,
Vlad Grausbard
General Director
"RENDERMEDIAPRODUCTION"LLP
050002, Kazakhstan, Almaty,
Zhibek Zholy st. 50 #915
tel./ +77272718451
tel/fax./ +77272718459
mob./ +77772990858
vlad@render.kz
www.render.kz
Tuesday, May 11, 2010
Time:
2:00pm - 3:00pm
Location:
Vilnius Jewish Cemetery (Seskine)
Description
The Litvak Studies Institute is proud to join the Ziburkus family in
paying respects to Vilnius Litvak icon Tsile Zhiburkiene (Cilia
Ziburkiene) who passed away last Friday aged 93. She was a towering
figure here in the Litvak community. Friends and colleagues are
invited to the brief funeral ceremony at Vilnius Jewish Cemetery
(Seskine), Tuesday May 11th at 1400.
Dovid Katz wrote: The remarkable TSILE ZHIBURKIENE (Cilia Ziburkiene); inimitable, powerful, fearless, multicultural icon of modern Vilnius; proud veteran of the war against Hitler; who told us so much about the Vilna days of Chaim Grade, Avrom Sutskever and Noyakh Prilutski; passed away on Friday (aged 93). Farewell is on Tuesday 11 May, Seskine Jewish Cemetery, 2 PM (1400) 2010. Feelings going out to Jonas, Juozas, Judita and all the family.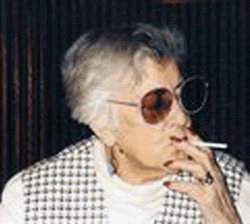 Rabbi Barry Marcus of the Central Synagogue, London, has asked me to
inform Litvaks and anyone else interested that they are hosting a
function to honour Holocaust Survivor Joseph Levinson from Vilna,
Lithuania, for all his years of work memorialising Lithuanian Jewry.
This is on Wednesday 1st September 2010 at 7:30pm
For the full flyer please reply to me privately <saul65@gmail.com>
Joseph Levinson traveled the country and extensively investigated the
massacres. He located more than 200 Jewish mass graves and cemeteries
in Lithuania for commemoration. He organised and supervised their
restoration and maintenance, as well as the erection and documentation
of Jewish memorials which led to him writing and publishing his 'Book
of Sorrow'. Skausmo Knyga (Vilnius: Vaga Publishers,)
They will also honour and acknowledge Survivors, here in the London area.
There is no charge for the event, but for catering and security
purposes, kindly RSVP to Raquel Amit at
raquel@centralsynagogue.org.uk or 020 7580 1355.
Saul Issroff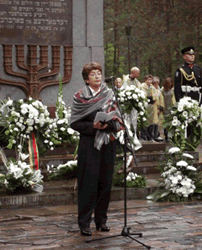 http://holocaustinthebaltics.com/jewish-communitys-faina-kukliansky-gives-powerful-address-at-ponar-commemoration-near-vilnius/1973
This year's commemoration ceremony at Ponar (Paneriai) was held today,
attended by government officials, the diplomatic corps, and a sizable
crowd of mostly Jewish participants. Ponar is the mass grave site near
Vilnius where 100,000 civilians -- around 70,000 of them Jews of Vilna
and its environs
From Jewishgen:
Dear all,
One of my Grandfather's sisters; Roza SHUB, born Usdin ( c1894)
married Solomo, son of Haim SHUB. He was born in 1892 in Latvia.Their
children:
- Simen, born in 1920 in Poland
- Bella, born in 1932 in Poland
. .( during the war they escaped to the Soviet Union).
From 1946 to 1974, they lived in Vilnius
For more information and pictures;
http://www.premiumorange.com/rigavitalrecords/usdinrosa.html
Haim SHUB is buried in the Jewish cemetery of Vilnius. He died in 1974.
Do you have info?
Any help will be appreciated.
Christine Usdin
France
From: Sender <harrystruman@me.com>

I am trying to locate relatives. I believe that my paternal grandfather migrated to the US circa 1900.. His name was Kalman Borensthain [bernstein] I think from Kovno, until the name was changed to Berns in the 1930's. My patrilineal heritage is that of being a Kohen. My matrilineal heritage is my grandfather Mordechai Antonos of Vilna, who migrated circa 1918 from Paris to the US.
Can you please give me some guidance on how to find any relatives, however distant, who may still be alive.....
Yerachmiel Berns
From: Norman Jacobs <normanjacobs@hotmail.com>
Dear All
Great website. Really interesting and moving.
I am just wondering if anyone knows the names of the Magid Family shown on Vilna os-91. I believe, though I am not certain, that the young man sitting low down at the table to the right of the photo could be my aunt's father, Barnett (Barney). Also, does anyone know the date of the photograph? If it is Barnett, I am also interested in tracking down when he came to the UK. He was born about 1895 in Vilna and naturalized British in 1920, but I don't know when he left for the UK.
Any help would be much appreciated.
I am attaching a later photograph of Barnett and his brother Abraham.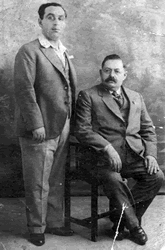 Best wishes
Norman Jacobs
From: Laurie Bender laurie.bender@homeinstead.
My Grandparents were from Wiena/Wilyna/Wilina Russia. is this, in fact Vilna? He was a a "scholar" and my Grandmother kept a dry goods shop. From the photos on your site, this looked, by 1930's to be a city, they, I believed lived in a village. The were Samuel and Fannie Seltzer.
Any information is appreciated.
Sincerely,
Laurie Bender
From: Rick Rauschenbach <rickrauschenbach@yahoo.com>
Researching my Grandmother, Marie Goldt, b. 21 Dec 1883.
I thought in Riga, but I found a 1914 Ship's Passenger List, where she
listed Wilno as her home.
Her father could have been David Goldt. Supposedly she was a
Lady/Chamber Maid for someone connected to the Czar's family… and was
in England and never returned /nor saw her family. She was to have
come from a large family
She eventually wound up in New York City. Attached is her Reisepasse.
If anyone can translate the writing and provide clarity as to cities,
location, destination.
Any information appreciated
Rick Rauschenbach
rickrauschenbach@yahoo.com
My father's name was Lev Maximovich Bengis of the Vilna Bengis family.
It is my understanding that the Chief Rabbi of Vilna was a Bengis, but
am unsure of the connection. My father's family, parents, two sisters
and brothers were all killed in the holocaust, some in Ponar and some
in the camps. I have photos of the family, and am interested in
finding any family connections. I have heard from several people with
the same name, but believe that they are not related. Who is? I don't
know. I would be happy to make copies of the photos and send them to
you.
Ingrid Bengis Palei
Some Yad Vashem reports:Eliasz Bengis was born in Wilno to Shlomo and
Lea. He was a ????? ????? ????. Prior to WWII he lived in Wilno,
Poland. During the war he was in Wilno, Ghetto. Eliasz was murdered in
the Shoah. This information is based on a Page of Testimony (displayed
on left) submitted by his cousin, a Shoah survivor
Salomon Bengis was born in Vilna in 1884 to Moshe and Gitel. He was a
tanner and married. Prior to WWII he lived in Vilna, Poland. During
the war he was in Vilna, Ghetto. Salomon was murdered in Vilna,
Ghetto. This information is based on a Page of Testimony (displayed on
left) submitted by his nephew, a Shoah survivanor Moshe Shutan. More
Details...
Elcze Bengis was born in Wilno in 1911 to Shlomo and Chaia. She was
married to Miriam. Prior to WWII she lived in Wilno, Poland. During
the war she was in Wilno, Poland. Elcze was murdered in Wilno, Poland.
This information is based on a Page of Testimony (displayed on left)
submitted by her sister-in-law Rachel Holtzman
Mirjam Bengis was born in Wilno in 1914. She was married to Elchia.
Prior to WWII she lived in Wilno, Poland. During the war she was in
Wilno, Poland. Mirjam was murdered in the Shoah. This information is
based on a Page of Testimony (displayed on left) submitted by her
sister Rachel Holtzman
Yisrael Bengis was born to Elchia and Mirjam. He was a child. Prior to
WWII he lived in Wilno, Poland. During the war he was in Wilno,
Poland. Yisrael was murdered in the Shoah at the age of 2. This
information is based on a Page of Testimony
Szlomo Bengis was born in Wilno in 1887. He was a shop owner and
married to Khaia. Prior to WWII he lived in Wilno, Poland. During the
war he was in Wilno, Poland. Szlomo was murdered in the Shoah. This
information is based on a Page of Testimony
We have received a list of persons who applied for jobs to the USSR People's Commissariat during the period from October 1940 – February 1941. This was shortly after the invasion and annexation of Lithuania by the Soviets. People who applied for a position had to prove they were suitable for service in the new regime.
Applicants for a position had to give the names of their spouses, children and siblings in order to prove that there were no obstacles to their service in the new regime. Sometimes an address is given, and some applicants had photos on the file. There are instances when the applicant did not provide the name of a child (just the date of birth) but carefully listed sisters and brothers. In addition to the town of residence, the place of birth of some of the family members is also listed.

Although this list is not large, it is very important. These applicants became part of the Soviet System. By 1941, Lithuanians were killing Jews, particularly if they were connected to the Soviets. For the researchers who find a family member listed, this could be the last record of such ancestor.
Hi: I saw your listing of rabbis at http://www.shtetlinks.jewishgen.org/vilna/vilna.htm#rabbis. I didn't see any of the Meislish family listed and was wondering how you compiled the list. I have been told that Moshe Meislish was shamash of vilna for about 22 years and his father Mordechai was a shamash also before 1770 and after 1786 according to Kloyzner in Toldot HaKehila HaIvrit BeVilna, Vilna 1838, p. 135. I was hoping to find more info on this family. Do you know of anywhere I can find documentation that they may have signed or been discussed from before 1770? Moshe is my 5th great grandfather and I have a great deal of info on him already, but I'm looking for more on his children, siblings, parents, grandparents, etc. Thanks, Lainey
--
Lainey Melnick
From: <HOMARGOL@aol.com>
Visit our home page at http://www.litvaksig.org
The first group of translated Vilnius Internal Passport Records,
1919-1940, have been received - a total of 305 records. To receive
these records, as well as the records translated in the future, please
contribute a minimum of $100.00 to LitvakSIG.
Go to www.litvaksig/contribute and select Internal Passports in the
Special Project Section. In the NOTES block, key in Vilnius. You can
use your credit card as the site is secure.
The file containing the Vilnius internal passports is huge so it will
take time and money to translate all of it. With your help and
cooperation, I am sure we can get it done.
If your family left Lithuania prior to World War I, do not overlook
these records even though it is for the post war period of 1919-1940. Your
immediate family may have left but not everyone. In many cases, siblings,
Aunts, Uncles, cousins, etc., remained and my be included in the internal
passport files.
Howard Margol
Founder - Coordinator - Internal Passport Project
LitvakSIG Research and Records Acquisition Coordinator

The database and discussion group of LitvakSIG
(litvaksig@lyris.jewishgen.org) are hosted by JewishGen
LitvakSIG is a non-profit 501(c)3 corporation. Contributions to LitvakSIG
may be made online at www.litvaksig.org/contribute and are
tax-deductible as provided by law. Contributions may also be mailed
to LitvakSIG, Inc., c/o Eden Joachim, 41 Country Club Lane, Pomona, NY
10970. Contribution forms may be faxed to 845-623-1708. Please specify town
(for vital records) or district research group (and town of interest) for
other types of records, and include your e-mail address with your
contribution.
YIVO Institute in NYC is the major repository outside Lithuania
holding historical Jewish records.
To commemorate the year of remembrance for the victims of the
Holocaust in Lithuania they are holding a series of events, at YIVO
Institute at the Center for Jewish History, 15 West 16th Street - NYC.
see http://www.yivoinstitute.org/events/index.php?tid=181&aid=858
THURSDAY 22 SEPTEMBER 2011 at 7PM
CONCERT Co-sponsored by the Embassy Series in cooperation with the
Lithanian Consulate and the Lithuanian Delegation to the United
Nations.
Guest of Honor - His Excellency Audronius Azubalis, Minister of
Foreign Affairs of the Republic of Lithuania
FOR BACKGROUND INFORMATION regarding this please contact me
privately.<saul65@gmail.com>
In commemoration of the year of remembrance for the victims of the
Holocaust in Lithuania, Jerome Barry highlights songs composed in the
Jewish Ghetto in Vilnius during World War II and cantorial music.
PROGRAM
Opening Remarks - Jonathan Brent, Executive Director of YIVO.
Performers: Jerome Barry, baritone, Edvinas Minkstimas, piano, Yuval
Waldman, violin
Geto. A Song written in the Vilna Ghetto by Kasriel Broyde
(1907-1945), author and director of theatre revues and concerts in the
ghetto.
Es vet zikh fun Tsvaygl. Song of the Vilna ghetto by Kasriel Broydo.
Music by Yankl Trupianski (1909-1944), teacher, composer, who was
deported from the ghetto to Estonia for hard labor. He died in a
concentration camp in Germany.
Friling.A song of the Vilna ghetto by S. Kaczerginski (1908-1954)
written after the death of his wife in April, 1943. It was first sung
in the theatre revue Di Yogenish in Fas. Later it was sung in other
ghettos and concentration camps. Kaczerginski joined the partisan
forces following the liquidation of the ghetto in September, 1943.
After the war he complied a collection of several hundreds ghetto
songs. He survived the war to meet his death in a plane crash. Music
is by Abraham Brudno who, following the liquidation of the ghetto,
September, 1943, was deported to a German concentration camp in
Estonia, where he died.
Tsi darf es azoy zayn. Song written in the Vilna ghetto by Kasriel Broydo.
Ernest Bloch (1880-1959)
Baal Shem Suite for Violin and Piano.Vidui (Contrition), Nigun
(Improvisation), Simchat Torah (Rejoicing). Todros Greenberg
R'tse (Cantorial).This poignant prayer of longing for the Holy Temple
in Jerusalem has been recited for many centuries and expressed the
Jews' yearning for a rebirth of Israel.
Sholom Secunda.Kiddish for Festival
Shtiler, shtiler. A song of the Vilna ghetto. An eleven-year old boy
Alex Wolkoviski wrote this prize-winning melody in a ghetto contest.
Wolkoviski, presently called Alex Tamir, is a composer in Israel.
Schmerke Kaczerginski then set words to the tune.
Unter dayne vayse shtern. Song written in the Vilna ghetto by Abraham
Sutskever (1913- ), a well-known poet before the war, first performed
in the play Die Yogenish in Fas in the ghetto theater. After the
liquidation of the ghetto, Suskever joined the partisan fighters. He
lives in Israel andedits the literary quarterly Di Goldene Key. Music
is by Abraham Brudno.
Froyen. The song was written by Kasriel Broydo while in the Vilna
ghetto. Composer unknown.
Yisrolik. This song was first presented at the second public theater
performance in the Vilna ghetto in February 1942. Words by Leyb
Rozental.
YIZKER & MEMORIAL LECTURE on SUNDAY 25 SEPTEMBER 2011 , 1PM
Nusakh Vilne Yizker & Memorial Lecture at YIVO, share the experience
of paying tribute to the lost Vilne and vicinity Jewish community.
The guest speaker for the event will be David E. Fishman, professor of
Jewish history at The Jewish Theological Seminary in New York City.
Dr. Fishman also serves as director of Project Judaica, a Jewish
studies program based in Moscow that is sponsored jointly by JTS and
Russian State University for the Humanities.
Dina Gutkowicz-Krusin and Lily Gutkowicz, daughters of Raisa and
Yankel Gutkowicz, will light the memorial candles. Their parents
helped renovate the Jewish Museum in post-World War II Vilna. A
musical interlude will be provided by actor-singer Yelena
Shmulenson-Rickman, accompanied by Binyumen Schaechter.
THE PARTISANS OF VILNA on TUESDAY 11 OCTOBER 2011 | 7PM
This extraordinary film tells the story of the men and women who
formed the Jewish partisan movement in Vilna, Lithuania, during World
War II. Using rare archival film footage dating from 1939 to 1944 and
contemporary interviews with 40 partisan survivors (including Abba
Kovner, a founder of the partisan movement and one of Israel's leading
poets) the film explores the difficulties of organizing under the
anarchic conditions of the ghetto. Includes a discussion with Josh
Waletzky, director and editor, and Aviva Kempner, producer, moderated
by Dr. Annette Insdorf.
Saul Issroff
(London)
stacy reines <ycats2@bellsouth.
I've been trying to find anything about Yitzhak Mayer REINES and his
wife Leba Kovarsky REINES and family in Smorgonie or Vilnius. I haven't
found any mention of them. If anybody has anything, please let me know!
Thanks so much!
Stacy Reines
Florida
founded George Hyman Construction, which built some of the most
important structures in America, including the Orioles Stadium at
Camden Yards, the National Archives Building, and McCormick Place, the
giant convention center in Chicago. When he died in 1959, his wife,
SADIE HYMAN, became president of the George and Sadie Hyman
Foundation, which gave generously to Hopkins. She was an early
advocate of United States recognition of China and an early supporter
of the Asian Studies Program at SAIS. She remained that department's
key benefactor until her death in 1978.
Name: George Hyman
Home in 1930: Washington, Washington, District of Columbia
Age: 54
Estimated Birth Year: abt 1876
Birthplace: Lithuania came to the U.S in 1889
Relation to Head of House: Head
Mother's name: Fannie Zumser
Spouse's Name: Sadie Hyman
Race: White
Occupation; president of a construction company
Age at first marriage:38 wife was 21
Parents' birthplace: Lithuania, Yiddish speaking

Household Members:
Name Age
George Hyman 54
Sadie Hyman 35
Fannie Zumser 70
BENJAMIN T. ROME,Grandson of the Jewish Rommi family from Vilna
(publishers) Engr 1925, generous in his support of Johns Hopkins, was
chairman and president of the George Hyman Construction Company,
founded by his uncle. Mr. Rome was an architect and a philanthropist
who was instrumental in the creation of the China Studies Program at
SAIS. One of the great honors in his life was investiture by Pope Paul
VI with the rank of Knight Commander in the Order of Saint Sylvester,
one of the highest church honors granted to a lay person. Mr. Rome
died in 1994 at the age of 88.
From: A Cohen <childofalithuaniansurvivor@yahoo.com>
Date: Fri, Sep 16, 2011 at 8:57 AM
Subject: Event at YIVO Thursday Sept. 22, 2011
To: "egl.comments@gmail.com" <egl.comments@gmail.com>

I am a child of survivors from Lithuania. I am outrage that YIVO is sponsoring this event and feel that it should be boycotted for the following reasons:

1) YIVO has invited the Foregin Minister of Lithuania to attend; nothing wrong with this except YIVO's director Jonathan Brent has listed the Foreign Minister as a 'guest of honor." For the record, the Foreign Minister has made openly anti-Semitic remarks and as such , should not be treated as a guest of honor at any Jewish event, especially one relating to the Holocaust

2) Jews risked their lives smuggling books which were part of the YIVO pre-war library in Vilna out of the Vilna Ghetto for safe keeping. When Lithuania became indpendent in 1990, it was announced that 8,000 books were saved and hidden for 50 years. Lithuania has for the past 20 years refused to return these books to YIVO, which is now headquartered in New York. The new YIVO Director, Jonathan Brent, who after being wined and dined by Lithuanians during his visit to that country in July of 2011, has agreed to surrender ownership of these books to Lithuania on the condition that they be housed in a separate room which a sign reading "YIVO ROOM." So in other words, YIVO is permitting the theives to keep stolen property, of which Jews risked their lives to save. By the way, the cost of this room estimated at $300,000 which be paid for not by the Lithuanian Gov't but by New York and South Africa rich Jews.

3) YIVO Director Jonthan Brent has issued several statements recently insulting Holocaust survivors who object to both his plans to honor the openly anti-Semitic Lithuanian Foreign Minister and his surrender of YIVO's 8,000 books as "helpless and ageing", and insult to survivors and as such, prove that Brent is not fit to lead YIVO, an organization dedicated to preserve the Yiddish Language and Culture which was practically destroyed during the Holocaust. Please note, that over 95% of Lithuanian Jewry were killed; most of the Jews were murdered in the summer months of 1941 by local Lithuanians without the instigation nor presence of Germans.

4) YIVO's Brent has become an apologist for the Lithuanians stating the several elderly Jewish partisans who are under investigation have nothing to fear if they returned home to Lithuania. But the truth is that they will be arrested and that is why Rachel Margolis has been visiting her daughter in Tel Aviiv for the past five years. Two weeks ago, Lithuanians opened an investigation into Joseph Melamed for publishing a book listing thousands of Lithuanian war criminals with Jewish blood on their hands. Although this was published 15 years ago, the Lithuanians are unhappy that 9 who are listed are up to being honored as Lithuanian Freedom Fighters. YIVO's Brent claims in a statement to his staff that one of the 9 did not commit the murder of a Jewish Rabbi, although it is written that the Lithuanian murderer who is about to be honored by the Lithuanian Govt chopped the Rabbi's head off and then proceeded to walk around the town with the Rabbi's head in his hands.


I could write more and more but one needs to boycott this event and everything to do with YIVO as long as Brent is its director.

One can research Dovid Katz's e\website for more info or read Yossi Meleman's recent articles on this subject in Haaretz. Also The Forward has an article from a couple of weeks ago along with many comments from survivors.
From: Donna Brody <sbrody2@suddenlink.net>
My husband is a decendant of Ephim H Jeshurin of Vilna. I am searching for photos or other historical documents about his family. I found a photo of a nephew on your site. What a wonderful resource. If anyone has more informaiton, please let me know.
Thank you,
Donna Brody
From: Gloria Pariser <pgoldie1836@...l.com>
Date: Thu, Dec 8, 2011 at 10:47 AM
Subject: Family from Vilna
To: egl.comments@gmail.com

I have been searching for family members from Vilna of the name Berman or Solomon. My grandmother's name was Rivka(Rae) Solomon she married Joseph Berman and they lived in Boston. She had a sister named Dina Milna and she lived in Johannesburg. There was also an uncle by the name of Shea Solomon who had a farm in Yorktown Heights NY. One of his son's was Solomon Solomon and his wife's name was Rose. They had 3 children- Helene, Linda and Harvey. Rivka and Joseph divorced and he went to California where I think he started another family. As far as I know he was a fund raiser for charities. If you could be of any help to me in finding my family I would appreciate it. I also have pictures of the family that perished in Vilna and if you would like I cpould e-mail them to you.
Thank you for any assistance you may be able to give me.
Gloria Pariser
Eilat,

First off, I love your name and the place in Israel!

I am Myra Rothenberg currently near Seattle (grew up in LA). My GM was Sophie Brodie ( Brudne) from the city of Vilna, who married Morris Wasserman.

Years ago, I paid a researcher to help me gather my direct line of Brudnes and Wassermans. Well, I now have tons of small family-ettes of Brudnes/nos/noys/neys/nyaks/, etc. etc.

Recently, I have been working with a guy who is re-researching and editing that book of Clevelanders of Brudnos. I hear tell there are some Brudno folk in Israel also. I have kids in the West Bank and my daughter-in-law is a new teacher this year, English. My son is a Captain in the IDF, psychologist.

I've known about your website ( fabulous) for a long while now.

A couple of years back, maybe 2?, I started to try and find more of these Brudnos and came upon lots of families in Australia and in London and in South Africa and various parts of America.

I can send you my tree as it is and you can see what I have. I have a Brudno back to 1700, Mousha.

Ancestry has 100 spellings of Brudne, some we wouldn't recognize at all, but soooooo many others. There was a different spelling for every little part of Lithuania and Belarus, etc.

Perhaps you know all this already.

I'd love nothing more than to piece all of our parts together into one big tree!!!!!!!!!!!!!!!!!!!

I'm tossed as to how the heck this o would ever happen. First off, I am going to receive the Clevelander disc and see what I comes up.

Thoughts?

Myra
From: Kim Meyers <kmeyers1@gmail.com>
These are my ancestors. I would love to get better copies of these photos.
Can you please tell me where you got them?
I found them on http://www.eilatgordinlevitan.com/vilna/vilna_pages/vilna_portraits3.html
Thank you!
~Kim Meyers
The pictures are from the Yivo collection and you could order them online "People of 1000 Towns, a Photographic Encyclopedia of Jewish Life in Eastern Europe, 1880-1940," http://yivo1000towns.cjh.org/default.asp
Hi - My wife's great great grandparents lived in Vilna. The husband's surname was Markels. The husband, supposedly a cantor, died in Vilna, and the rest of the family immigrated in the 1890s. The wife's maiden name supposedly is something like Udelephsky, or Udelewsky. I can't find any surname like that. Any suggestions? Thanks.
Mark London
Natick, MA
Yudelvsky!!!!
Dear Kovno Shtetlinks friends,

I would like to bring to your attention my new book, We Are Here: Memories of the Lithuanian Holocaust, which begins with my "roots" journey to the land of my Jewish forebears, and expands into a close look at how Lithuania today is encountering its 20th-century past. The book includes vivid descriptions and reflections on past and present in Lithuania, including an extensive section on the Kovno ghetto, Vilna, Shavl , Rakishok, and Keidan, as well as the Vilnius Yiddish Institute and our rich Litvak heritage.

Michael Steinlauf, author of Bondage to the Dead: Poland and the Memory of the Holocaust, says: "Pioneering… will reach out to all those who care about not replaying in this new century the disasters of the century that has just ended."
For information about attending my readings, or to order the book, visit www.ellencassedy.com.

Ellen Cassedy
Takoma Park, Maryland, USA


--
Ellen Cassedy
ellen@ellencassedy.com
www.ellencassedy.com
Author of We Are Here: Memories of the Lithuanian Holocaust
(University of Nebraska Press, March 2012)

For updates about We Are Here, sign up for my mailing list or follow me on Facebook.

From: Peter Cohen <pcohen@.......net>
"...My grandfather was Isak Khemach in Vilna, Isak Kemach when he left Hamburg for Liverpool,
I. Kemak when he left Liverpool, and Isak Kemak when he arrived at
Castle Garden (1891). By the time of his marriage license in 1895,
he was Isaac Cohen.
There is the usual story about US immigration changing his name to
Cohen, but no evidence of that. It certainly had not happened prior to
reaching US Immigration."
From the Lithuanian Central State Archives, 183 2 inventory. Personal
files for 1923-1940, is a list of students from the Pushkin High School
in Vilnius, some of whom may be Jews.
Some of the following names appear: Yakov Abramovich, Henryk Eisenberg,
Helen Berman, Joseph Blyumovich, Leon Blyumovich, Jury Bomshteyn,
Wolf-Alexander Levanovich, Mark Volpin, Wolf Halpern, Alexander Golub,
Isya Golpern, Joseph Greenstein, Lev Gudkov, Davidovich, Zoe Zilberbush,
Zoe Zlotnikov, Lapin, Levanovich-Alexander Wolf, Vladimir Levin, Marie
Levine, Lily Levitskaya, Viktor Liebman, Leonid Lipkind, Michael
Livshits, Elena Pankin, Jeanette Salman, Lily Talerman, Zuckerman, Lev
Shapiro, et al.
Vilna/ Vilnius Pushkin High School: Student List (1919-1942)
The list can be accessed from http://www.vilnius.skynet.lt/p_gim.html,
under the subject, "People Living in Vilnius at Different Times". The
site is in Russian. I used an online translator from Google Chrome in
order to convert the list to English. I took the liberty to extract
the names that I thought may be Jews, but it is possible that others
are Jewish as well. I did not post the entire list because I am not
sure what the laws are regarding international copyright infringement.
An online translator box such as Bing's
(http://www.microsofttranslator.com/)
or Google's (http://www.google.com/language_tools) can be used to
translate in "chunks" of information or by copying & pasting the URL
into the box that is provided.
Marilyn Robinson
Florida
----------a family tree that starts with my great-great grandparents, Lippe and Cherne Shapiro. The various surnames that descended from them include Shapiro, Levine (my grandparents – Samuel and Ida or Yttel), Klemes, Chait (who became Gordon), Soled, Romm, Ganz, and Baicovitz, to name a few. I understand that my great grandfather, Chaim Sholom Shapiro, was a landowner just outside of Vilna itself. My grandparents emigrated to Yonkers in the early part of the 20th century. If anyone believe that I may have information about some of their relatives, please feel free to contact me via email rvogelri@yahoo.com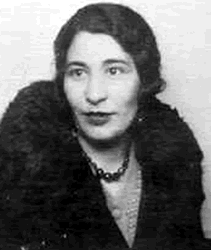 Danielle Weiner wrote
Hi Eilat,
Here is what I know about Sore: I believe her given name was Sora Leah nee Levit. She married my cousin Samuil Shibovsky. Samuil's mother,
Chasia and my grandfather, Danile Vainerovich, were siblings. I have
recently been in contact with Sora Leah's nephew, Yerachmiel Levit who is
84 yrs. old and lives in Haifa. He remembered her well but did not know of
a nursing background. I got in touch with him thru a Page Of Testimony he
had posted with Yad Vashem many years ago.
Sora Leah and Samuil had one child, Luba, who actually married her cousin
(Mr. Levit's brother) David. Mr. Levit claims that Luba and her parents
were killed while they were living in the Vilna ghetto - possibly at
Ponar. I had previously found Sora Leah and Samuil in a Vilna ghetto list
but knew nothing of their fates until I connected with Mr. Levit.
I have copies of Sora Leah's internal and external passports which I
received from the Central Archives in Vilnius. If the online translation I received is correct, I believe her occupation was listed as something like
a landscape architect, so the nursing school info is a bit confusing! *Are
you sure that the photo of her was from a nursing school yearbook?*
Interestingly, Mr. Levit knew Sora Leah as Sonia, and Samuil as Zoltan.
After comparing Mr. Levit's photos with those from the passports as well
as a personal family photo, I am sure they are the same people. The
Central Archives also confirms that they are the same people.
That is about all I know!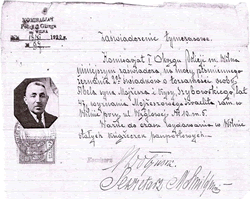 Temporary Certificate
The precinct of the first police district in Vilno certifies based on the written testimony of two witnesses, the identity of Abel son of Moses and Kysa Szybowski
47 years old Isrealite of Jewish religion
residing in Vilno at Weglowa Street No. 10, Apartment 5.
This document is issued as a temporary identity card before issuing a permanent card.
Signed Commissioner of Police and the Secretary (cannot read the signatures)
Ther seal at the top states Police Precinct of Vilno Region 18Nov. 1920
Vilnius University to Host Antisemitic, Homophobic Exhibit
http://defendinghistory.com/vilnius-university-to-host-antisemitic-homophobic-exhibit/41891
21 September 2012
According to Vilnius University's website, a ceremony to open an exhibition of "envelope art" by Antanas Šakalys will be held in the White Hall of the university's main library on 27 September at 2 PM.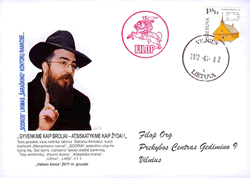 TRANSLATION
blue vertical text: The fate of social security in the hands of the offices of the "Sarashkins" [antisemitic pun on s?rašas, "list"?]
black text under photo: "Let's live like brothers—and pay like Jews!"
[in other words: and not pay our taxes, like the Jews]
smaller black text under photo: Such a saying is completely uncharacteristic of Rabbi Sholom Krinsky, director of the Manachem House, who is in debt to Social Security for a whole million litas. Perhaps it is time to declare this "house" bankrupt. Debtors include: Kaunas Bread, Klaipeda Cranes, Lithun, Lelija, and etc.
Vakaro Zinios [Evening News], December, 2011
The exhibition at the country's top university claims there is a conspiracy against Lithuania by the European Union to introduce gay rights. Anti-gay emblems are used from various of the homophobic demonstrations of recent years.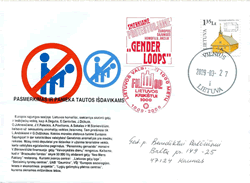 One of the anti-gay "works of art" in the forthcoming Vilnius Univeristy exhibition.
TRANSLATION
black title text: Condemnation and ridicule of traitors of the People.
smaller black text: At a session of the European Union Lithuania's homophiles, seeking to encourage gay and lesbian activity, including A. Degutis, E. Gentvilas, J. Di?kut?, G. Juknevi?ien?, J. V. Paleckis, A. Povilionis, A. Sakalas and M. Starkevi?i?t?, voted in favor
of legalizing the actions of sexual anomalies. Only L. Andrikien? and G. Didžiokas voted against. What sort of moral authorities do we have in the European Union! And further, [what sort of representatives of a] Catholic country! Genetic anomalies are a matter for doctors. Our elected representatives are traitors and are engaged in terrorist activities, destroying the foundations for the existence of the state. V. Blinkevi?i?t?, the master of "the genocide of pensioners," finances the gay "Rainbow Days" events. It is said that the Brazauskas Fund has also allocated 50,000 litas to open the gay restaurant Neo Men's Factory. Different centers are being established: The League of Lithuanian Gays, the Social Research Center, Gaumina, European Social Rights and Economic Projects and the Center for Equal Opportunity, to which gigantic funding is being allocated.
first red stamp text: Let's condemn [and] let's protest the European Union homophile's campaign Gender Loops
second red stamp: 1,000 years of Lithuanian statehood. 1,000 years [anniversary of] the baptism of Lithuania, 1009-2009.
Mr. Šakalys's work includes claims that the "Jewish KGB" was behind the failed war-crimes trial against Aleksandras Lileikis who was a Lithuanian Nazi and head of the Security Department for Vilnius in 1941. Other targets include liberal and feminist Lithuanian MP Marija Pavilionien?, writer and humanist Tomas Venclova, and the founding director of Israel's Yad Vashem Memorial Authority Yitzhak Arad, whom he claims is a war criminal.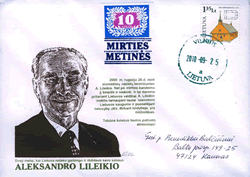 One of several items that glorify Aleksandras Lileikis, the Nazi police official and Holocaust perpetrator whose US citizenship was revoked in 1996. Lithuanian prosecutors employed various ruses to delay his trial until old age and illness saved him from facing justice.
TRANSLATION
10th Anniversary of the Death
smaller text: On 26 September 2000, A. Lileikis, terrorized by the racist Zionists, died. Even after death they attempted to slander and belittle him. And this is being done with the agreement of the Lithuanian government. Lileikis's contribution serving the nation in the security of free Lithuania and celebrating Lithuanian-ness in the USA, [and] working in publishing, is gigantic. Let the memory of a patriot of the people remain bright!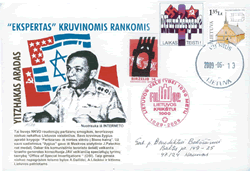 While Vilnius prosecutors did all in their power to protect from serious prosecution Nazi war criminals, in 2006 they launched a campaign against Holocaust survivor Yitzhak Arad. This "work of art" in the collection to be displayed at Vilnius University uses the 2006 headline in the antisemitic "Respublika" that reads: "The 'Expert' with Blood on his Hands." Dr. Arad was at the time a member of the Red-Brown Commission, which has to this day not condemned the campaign against him and other Holocaust survivors waged by state prosecutors.
TRANSLATION
blue title text: The "Expert" with Blood on his Hands.
vertical black text: Yitzhak Arad
smaller black text: This is a former NKVD red partisan hitman who terrorized completely innocent Lithuanian peasants. He wrote of his bloody campaigns in the book "The Partisan: From the Valley of Death to Mount Zion." He even received a medal from Moscow's puppet J. Paleckis for his sadistic "campaigns." Now this Israeli general wearing the shadow of a Communist terrorist is a consultant for the Office of Special Investigations (OSI) operating in the USA. This is how cases without foundation against A. Dailid?, A. Lileikis and other Lithuanian patriots are born.
red stamp: June 14. Genocide Day
lower red stamp: 1,000 years of Lithuanian statehood 1,000 years [anniversary of] the baptism of Lithuania, 1009-2009
hammer and sickle and swastika stamp: Nuremburg 2. It's time to convict!
According to Mr. Šakalys, Lileikis was a victim of the Jewish KGB mafia, and Arad a terrorist who murdered innocent civilian Lithuanian peasants. In somewhat of an "innovation" for the antisemitic genre of art and literature here, one postcard asserts that the Vilna Gaon was a racist Zionist who is also responsible for the rise of the socialist Bund.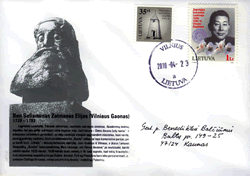 TRANSLATION
Ben Saliamon Zalman Elijas (Vilnius Gaon) 1720-1793
smaller text: A legendary personality. Explicator of the Talmud and Zionist of racist persuasion. He left behind no academic works, but phrases such as "that Lithuania is God's gift to the Jewish people," which gradually was destined for implementation, could belong to him. His intellectual followers strove to populate the small towns, created businesses, set up trade and medicine. They created the social democratic Bund. This later become a/the Communist party through which there was the attempt to create Litbel, a Lithuanian-Belarusian state. After driving them out of Vilnius and following the creation of the Republic of Lithuania, the Bund was disbanded. Nevertheless in Lithuania, they didn't give up that "gift of God," and tried to incite riots in 1926. In 1939 they experienced the coming of the Soviets and only then understood they would have to move to the Jewish Autonomous Republic (this was Stalin's gift). After World War II they had to reorient and with the help of Great Britain they had to take a different gift: Arab Palestine.
Much more typical of Baltic antisemitism is the notion that most or all of the Soviet operatives responsible for deportations in mid June 1941 were Jews. In addition to featuring Lithuanian government red-brown (Double Genocide) efforts as "Nuremberg 2″ there is a design of a black mask atop both the (five pointed) Soviet and (six pointed) Jewish star. This card lists the names of the alleged purveyors of "genocide," here in the country with Europe's highest rate of Holocaust murder of its Jewish population (around 95%). The names include: Gilelis [Hillel] Blochas, Moisiejus Bresneris [Moyshe Bresner], Abraomas Cheritonovas, Cukermanas, Icikas Dembo, Šeina Dikeryt?, Nochmanas Dušanskis, Leo Finkelšteinas, Icikas Frankas, Davydas Levinas, Rašel Ošeryt? [Rachel Osher], Motelis Šeras [Motl Sher], Kaplanas, Šeina Klipait?, Judita Komodaite, Leiba Kotonas, Leiba ?epelinskas and others who have allegedly committed genocide against the Lithuanian people…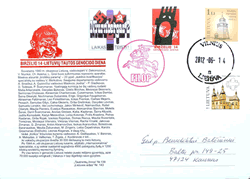 TRANSLATION
red title text: June 14 Day of the Genocide of the Lithuanian
People.
black text: After the Soviets occupied Lithuania in 1940, the repressive apparatus was set up under the leadership of V. Dekonozov, V. Niunka, Ch. Aizen and L. Gira. Moscow sent "brotherly support": 20 especially "highly trained" specialists with V. Merulov in charge. The Moscow "cadres"—P. Gladkov, D. Todes, P. Shvartsman—were in command of the heads of the Security Department, A. Snie?kas and A. Guzevi?ius. Besides these leaders, the Special Commission was composed of: Maša Arlianskait?, Davydas Bykovas, Gilelis Blochas, Moisiejus Bresneris, Semionas Choliavas, Abraomas Charitonovas, Cukermanas, Icikas Dembo, Šeina Dikeryt?, Nochmanas Dušanskis, Erigo, Grigorijus Feugelsonas, Abraomas Feldmanas, Leo Finkelšteinas, Icikas Frankas, Garbas Mejeris, Peisach, Samuilas Silys, Calka Glezeris, Griša Grešnikas, Davydas Levinas, Samuelis Lenskis, Ida Luchvinskaja, Jakov Minkevi?, Naimavi?ius, Rašel Ošeryt?, Mauša Pierskis, Eus?jus Razauskas, Aleksandras Slavinas, Motelis Šeras, Danil Švarcmanas, Aronas Greisas, Kaša, Kaplanas, Šeina Klipait?, Judita Komodait?, Kazys Macevi?ius, Leiba Kotonas, Fridis Krastinis, Petras Raslanas, Girša Rojak, Izaokas Rajackas, Domas Rocius, Mauša Rozentalis, Trink?nas, Moisiejus Vilenskis, Viktoras Vilemas, Racha Vinait?, Jakovas Zimanas, G. Zimanas, Anton Ambramovi?ius, Isokas Aranovi?ius, Boleslovas Baranauskas, Mauša Žabunskas, M. Zingeris, Leiba ?epelinskas, Karolis Grosmanas (Didžiulis), Leonas Koganas, and many more…
The "troika" tribunal operated, which was led by: A. Godliauskas, V. Baronas, A. Malvydas, J. Valfsonas, T. Žigala, J. Kuvšinovas and others…
Before the German occupation, 30,000 of the best Lithuanians of that time were deported.
After 1944, when the Russians had again occupied Lithuania, there was a flood of "international" specialists, and to fortify their activities 4,500 Jews who had fled and 1,200 other Soviet repession notables were returned.
After all the terror and genocide, Lithuania had lost a half million residents, [and] about 70,000 had managed to immigrate to the West and to save their own lives.
Tautinink? Žinios [Patriots' News] No. 139 Lietuovs Aidas No. 143
hammer and sickle and swastika stamp: Nuremburg 2 It's time to convict!
red stamp: June 14, Genocide Day
The library of Vilnius University is located across the street from the Lithuanian Presidential Palace, where ceremonies took place on 21 September to honor gentiles who rescued Jews during World War II.
There are reports from several observers that in anticipation of the exhibition, the VU library already has an item on display praising one of the recent independence day Neo-Nazi marches through the center of the nation's capital. One such march is called the "second act of independence."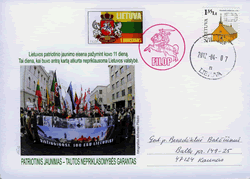 TRANSLATION
March by Lithuanian Patriotic Youth to commemorate March 11. This was the day when the independent Lithuania state was restored a second time.
upper case green line at bottom: Patriotic Youth: The Guarantee of the People's Indepedence
tricolor stamp: 1 Auksinas [old Lithuanian coin, means "golden"]
As of today, there has been no public reaction from the university's "Vilnius Yiddish Institute" which was purged of Jewish academic staff in 2010 and is underpinned by the Bloomington-Borns Judaic studies program at Indiana University, for which the institute, and Vilnius University, have become a summer base for courses, celebrations, and literary evenings that some believe help cover for the antisemitic and Holocaust obfuscating policies pervasive among some of the country's academic, political and intellectual elite.
Given the extraordinarily open antisemitism of the planned exhibit, it is expected that Indiana University's Institute for the Study of Contemporary Antisemitism will issue a statement prior to the exhibit's scheduled opening on 27 September 2012. http://defendinghistory.com/vilnius-university-to-host-antisemitic-homophobic-exhibit/41891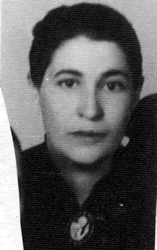 1.Sonia Zybowsky was born in Anikst, Lithuania in 1896 to Ieshaiahu and Mina. Prior to WWII she lived in Wilno, Poland. During the war she was in Wilno, Poland. Sonia was murdered in Wilno, Poland. This information is based on a Page of Testimony (displayed on left) submitted by her nephew.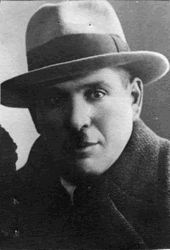 2.Rafael Lewit was born in Anikst, Lithuania in 1888 to Yeshayahu and Mina. He was married. Prior to WWII he lived in Klaipeda, Lithuania. During the war he was in Siauliai, Lithuania. Rafael was murdered in 1945 in Muldorf, Germany. This information is based on a Page of Testimony (displayed on left) submitted by his son Yerachmiel of Haifa.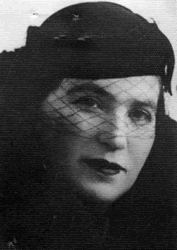 3. Chiena Lewit nee Kadeshevitz was born in Anikst, Lithuania in 1896 to David and Rakhel. She was married to Rafael. Prior to WWII she lived in Memel, Lithuania. During the war she was in Siauliai, Lithuania. Chiena was murdered in 1944 in Stutthof, Camp. This information is based on a Page of Testimony (displayed on left) submitted by her son.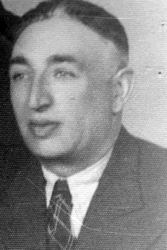 4. Zoltan Zybowsky was born in Poland.. Prior to WWII he lived in Wilno, Poland. During the war he was in Wilno, Poland. Zoltan was murdered in Wilno, Ghetto. This information is based on a Page of Testimony (displayed on left) submitted by his nephew.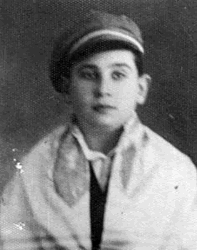 5. David Lewit was born in Panevezys, Lithuania in 1921 to Rafael. He was married to Luba nee Shibovski. During the war he was in Wilna, Poland. David was murdered in Wilna, Ghetto. This information is based on a Page of Testimony (displayed on left) submitted by his brother.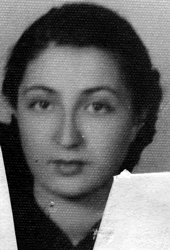 6.Liuba Lewit nee Shibovski was born in Vilna, Poland in 1921 to Sonia. She was married to David. Prior to WWII she lived in Vilna, Poland. During the war she was in Vilna, Poland. Liuba was murdered in Vilna, Ghetto. This information is based on a Page of Testimony (displayed on left) submitted by her cousin.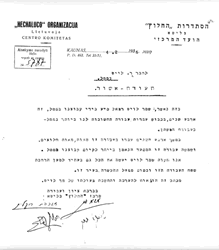 7. A report regarding the contribution of rafael levit to the Chalutz in Memel by giving jobs (jobs creator) to hundreds of Chalutzim in training.
On the Recent Amateur Treatments of the Role of the Provisional
Government of 1941 in the Mass Media
29 June 2012
________________________________
O P I N I O N
by Shimon Alperovich
Authorized translation from Lithuanian by Geoff Vasil of the 26 June
2012 statement issued by Dr. Shimon Alperovich (Simonas Alperavi?ius),
chairperson of the Jewish Community of Lithuania. Posted on the
community's website at: http://www.lzb.lt/en/home/691-recent.html.
According to sources in the community, Dr. Alperovich wrote this in
response to an article on Delfi.lt by Vidmantas Valiušaitis called
"Why are Historians Afraid of the Facts?" (Lithuanian text here), and
when Delfi allegedly declined to publish Dr. Alperovich's response,
the community placed it on its own webpage and elsewhere.
________________________________
Recently there has been an increasing number of internet articles by
amateur, non-professional authors without training in history
expressing approval for the actions of the 1941 Provisional Government
of Lithuania toward the Jews of Lithuania, without regard for the
antisemitic actions of that government in the context of the mass
murder of the Jews of Lithuania already underway at that time.
The Lithuanian Jewish Community earlier provided an assessment of the
Lithuanian Activist Front and the Provisional Government.
It is saddening that the authors of these texts choose to ignore the
conclusions of professional historians as well as the findings of the
special commission established by decree of former president Valdas
Adamkus and operating under the Lithuanian government, which clearly
and categorically judges the actions of the LAF and PG thus:
"… The antisemitic attitudes of the Provisional Government and
Lithuanian Activist Front are well documented. The fullest antisemitic
statement by the Provisional Government is the legislation 'On the
Status of Jews' of August 1, 1941. Although the cabinet approved
measures for the isolation of Jews and the confiscation of Jewish
property, they avoided approving of organized massacres. The
Provisional Government, claiming to speak in the name of the nation
and repeatedly maintaining they had moral authority, did not distance
themselves publicly from the mass murder of Lithuanian citizens."
(for the full conclusion by the commission in Lithuanian, see
http://www.komisija.lt/Files/www.komisija.lt/File/2005%20m.%20posedis/Lietuvos%20zydu%20persekiojimas%20ir%20masines%20zudynes_isvados.doc)
These amateur, biased authors distorting the facts keep popping up,
peddling their unprofessional pseudo-historical articles which not
only fabricate historical facts but speculate on historical memory.
One can only interject that the Provisional Government didn't just
fail to distance themselves from the mass murder of Jews underway, but
didn't even consider opposing it in any way or even making a symbolic
protest. It is sufficient to recall that when the composition of the
government was announced to the nation over the Kaunas Radiofonas
radio station, already under the control of the Provisional
Government, the following LAF appeal was broadcast immediately after:
"Lithuanian brothers and sisters!
The final hour of reckoning with the Jews has arrived. Lithuania must
be liberated not only from the enslavement of the Asiatic Bolsheviks,
but also from the prolonged yoke of Jewry. In the name of the entire
Lithuanian nation, the Lithuanian Activist Front most ceremoniously
declares:
1. The ancient right of sanctuary extended to the Jews by Vytautas
the Great is cancelled completely and finally.
2. Every Jew of Lithuania without exception is officially warned to
quit the land of Lithuania immediately and without any delay.
3. All those Jews who exceptionally distinguished themselves through
betrayal of the Lithuanian state and by acts of persecution, torture
or harassment of ethnic Lithuanians will be brought to justice
individually and have earned the appropriate punishment. If it turns
out that during the destiny-filled hour of reckoning and of the
rebirth of Lithuania especially felonious Jews discover opportunities
to secretly escape, it will be the duty of all upstanding Lithuanians
to take their own measures in order to apprehend such Jews and, in
important cases, to mete out punishment.
The new state of Lithuania will be restored through the efforts of the
Lithuanian nation itself, by their labor, through their heart and by
their wisdom.
Jews are eliminated from it [the nation] completely and forever. If,
nonetheless, one of them dares hope to find for himself some sort of
shelter in the new Lithuania, then let him know today this irrevocable
decision on the Jews: in the newly reestablished Lithuania no Jew will
have any civil rights nor prospects for earning a living. In this way
the mistakes of the past and the treachery of the Jews will be
corrected.
In this way strong foundations for the happy future and creative work
of our Aryan nation will be laid. Therefore, let's all prepare for the
battle and the victory—for the freedom of the Lithuanian people, for
the cleansing of the Lithuanian people, for the independent state of
Lithuania and for a transparent and happy future."
The Lithuanian Activist Front
◊
Despite the work over many years of historians and of commissions they
have formed, despite abundant materials accessible by all and
published and conserved by the Center for the Study of the Genocide of
Lithuanian Residents, the public is now being offered pictures of
murderers of Jews suspected of being connected to the Soviet NKVD,
even though the material collected by the above mentioned center
clearly shows that hundreds of volunteers, police and other structures
subordinate to the Provisional Government murdered the Jewish people
and plundered their property. The authors of such pseudo-historical
articles insult the memory of their murdered fellow Lithuanian
citizens, whom the Provisional Government didn't lift a finger to
protect, as well as the memory of those noble Lithuanians who rescued
Jews.
The Lithuanian Jewish Community condemns any and all attempts to
distort historical truth and asks mass media outlets to demonstrate a
greater moral responsibility to society and to pay closer attention to
submissions received of these sorts of articles, allegedly about
history, but whose goal is to portray black as white, to insult and to
divide.
We hope that the memory of Lithuania's murdered Jews and Lithuanian
rescuers is dear not just to us, the Lithuanian Jewish Community, and
hope their memory is important as well to the editors and authors in
the Lithuanian media who write about the topic.
From: Rochelle Cooke <rochellecooke@hotmail.com>
Date: Thu, Jan 10, 2013 at 1:46 PM
Subject: Lithuania site

Just to say that I am so impressed with this site. I haven't found my
ancestors but I am still impressed ! So much detail and fantastic
photos.
My ancestors names were Hershcowitz and Zendle and Sherman and Levi
and the name on my grandfathers naturalisation ( to England) paper was
Radisky. which I can't find( area of Vilna)
Great Grandad Nissan Zendle was a butcher, Great Grandad Hershcowitz
was an inn keeper. This information found on my grandparents marriage
certificate.
Any ideas gratefully received.
Rochelle Cooke
LitvakSIG is pleased to announce that a majority of the known, microfilmed
vital records available for towns in the Vilnius Gubernia have now been or
are in the process of being translated.
The Vilnius Gubernia VRT Project has now been incorporated into the relevant
District Research Groups for towns in Lida, Oshmiany, Trakai and Vilnius
Districts. The groups are responsible for funding translations of remaining
available vital records. The files will be available on the district
Shutterfly websites.
The spreadsheet files for the towns in Lida, Oshmiany and Trakai districts
have been posted to their Shutterfly sites. The files for the towns in
Vilnius District will be posted to that Shutterfly site over the next few
months. Future translations of remaining filmed vital records will be funded
by the Vilnius District Research Group.
Many but not all, of the vital records are already in the ALD. The rest will
become available in the ALD over the next several years; in no case less
than 18 months from date of receipt of translations.
No vital records for towns in Disna or Svencionys districts were
microfilmed, nor included in the original VRT Project.
Those who contributed the qualifying amount to a vital records project for
a town in Vilnius District will receive the spreadsheets received to date.
Effective with this announcement a qualifying contribution of $100 to the
Vilnius District Research Group will be necessary for access future filmed
vital records translations. This contribution will provide you with early
access to all records translated by the district group thus far (revision,
family, tax, voter and other gubernia wide lists).
A $100 contribution to any research group allows for early access to data
for a 5 year period, based on calendar years, not contribution date.
Contributions made after Yom Kippur are considered to be made in the
following calendar year. Contribute now and you maintain early access
through December 31, 2017. (This is true for all research groups).
The LitvakSIG Vital Records Translation Project (VRT) was a huge project
which proved of immense interest to our researchers, as evidenced by the
financial support the project elicited. Since its launching in the year
2000, close to $250,000 was contributed by you and your fellow researchers
specifically earmarked for translations of vital records. Your membership
dues, other unrestricted contributions and corporate (employer) matching
funds of almost $50,000 have also been used for the translation of vital
records in all gubernii.
Sincere thanks to everyone involved in making this announcement possible:
the volunteers who coordinated fundraising and translations, those with
language skills who gave their time to do translations, and especially the
contributors whose support enabled this huge success.
As later years of records become available to us for translation, we hope we
can rely on you for your continuing financial support. Rabbinate vital
records which were not microfilmed are often for 20th century years, are
being translated for some towns and we intend to continue those translations
where funding is available. Your contributions to District Research Groups
noting Town Name-Rabbinate VRT are appreciated.
This is truly a collective effort and we all share and take great pride in
this achievement.
We hope you find your ancestors in these records but please understand that
many years' records are missing, have been lost, or have been destroyed due
to fire or war.
For those reasons, it is important you continue to support the work of the
Research Groups who continue to translate other types of lists, which will
often be the only source for you to locate your ancestors.
Special thanks to Joel Ratner, the original Coordinator of the entire VRT
Project and more recently coordinator of the Vilnius Gubernia, then the
Vilnius District VRT projects. Likewise, we thank Aaron Roetenberg who was
the Kaunas Gubernia VRT Coordinator and who continues to be involved. We
also have to thank Howard Margol and Dorothy Leivers. Howard was involved
with the VRT Project from its beginning and is now Records Acquisition and
Translation Coordinator for LitvakSIG. Dorothy does double duty as Suwalki
Gubernia Coordinator and over-all Coordinator of all District Research
Groups.
If you would like to support translations of any vital records, please make
your contribution to the relevant Research Group, and enter the name of the
town - VRT in the Notes Box of the online form at
www.litvaksig.org/contribute. A $100 contribution qualifies you for early
access to data for your Research Group, including the vital records within
that group.
Mazel Tov to everyone and sincere thanks for your interest, involvement and
support.
Eden Joachim
President

The database and discussion group of LitvakSIG
(litvaksig@lyris.jewishgen.org) are hosted by JewishGen
From: Brenda Habshush
Subject: LIKHTMAKHER SISTERS FROM VILNA,
We are several "cousins" living in Israel,England,Canada and the US,whose
grandmothers or grandfathers were siblings.
The family named Lightman,originally Likhtmakher originated in Vilna. Many
lived and died in Leeds,Yorkshire.
In 2007 we received material including vital records from the archives in
Vilnius but information about two other sisters was missing.
Last week, I discovered on the Litvak database, facts which were not
previously listed concerning the "missing "sisters.
Gnendel Likhtmakher (37) married Itzko Kuritskes(45)in 1898(second marriage
for both)
Dveira Likhtmakher (22) married Itsko Soloveichik (27) in 1899. All the
families from Vilna.
On the Yad Vashem database I found the name, Dveira Soloveicik in the list
of murdered Jews from Vilna 1941-1944.
I am now in the process of searching for any further information, possible
siblings and families with the above names originating from Vilnius.
Sincerely,
Brenda Habshush (Bernstein/Burns).Israel.
Researching: Bernstein(Kremenchug) Viner(Riga)Likhtmakher/Lightman(Vilnius)
The Vilnius District Research Group (DRG) has received the translation
of the Vilnius City Death records for the period 1908-1915.The
spreadsheet includes information from 11,756 death records.
The oldest person listed is Morduch Shapiro, born in 1800, died at age 108.
These records give us different information than the standard
question, "How far back can you trace your family?"Of the 11,756 death
records, almost one third are for children under the age of 13.
I looked up the Vilnius DRG translated records of births for the same
period; we have records for 9,774 live births.These death records
include 698 stillborn children, a rate of 7.10%. According to
Wikipedia, the current rate in the US is approximately 0.87%, the
current rate in the UK is 0.05%.
Infant mortality is measured as deaths of children under the age of
one year divided by the number of live births.In the Vilnius Jewish
community from 1908 to 1915, there are records of 2,125 infant deaths
and 9,774 live births, an infant death rate of 21.7%. The CIA World
Factbook estimated that the infant mortality rate in Israel in 2013 is
0.4%.
Child mortality is measured as deaths of children under the age of
five years divided by the number of live births.From these records,
Vilnius Jewish Community 1908 to 1915 had a rate of 32.6%. According
to the 2012 UN Child Mortality report, the rate in sub-Sahara Africa
was 11.1%.
There are many problems with this kind of aggregated statistic.It is
entirely possible that many births were not recorded in Vilnius during
this period, so that I have used the wrong denominator in my rate
calculations.
You can review the data yourself by making a donation of $100 to the
Vilnius District Research Group on our secure website at:
http://litvaksig.org/contribute
We would like to translate the death records for later years, but need
the funds to pay the translators in order to do so. Please let me know
if you have any questions.
Peggy Mosinger Freedman
Coordinator, Vilnius District Research Group
Early this morning I was looking at one of the recent Internal
Passport databases I received from Howard Margol and Peggy Freedman.
Because they are in spreadsheet format, it is possible to sort them by
column. As usual, I started out by sorting on the surname but didn't
find anyone in my family......UNTIL I decided to sort on the 'Given
Name' column. There she was! My grandmother, Dina - for whom I have
been searching for years - along with all the necessary verifying
information. Her newly married name was Kotlovsky and I also learned
her mother's maiden name was Gurewicz.
As I suspected, she had remarried after my grandfather's death in 1919
(or their possible divorce before that), but I had never found her in
any of databases or websites I had searched for this time period. Of
course, not knowing her new last name did not help.
I am so thankful that I decided to make the $100 donation to Litvak
SIG, specifying the Vilnius Internal Passport project as an area of
interest. I have found so many family members and facts about their
lives through this wonderful SIG, as well as receiving support from
its incredible membership and leadership.
More information about Litvak SIG's many advantages can be gotten from
Howard Margol at homargol@aol.com.
'Divine intervention' may have prompted me to search THIS particular
index in the wee hours of the morning for my grandmother's given name,
but were it not for Litvak SIG, there would have been nothing to
search.
Danielle Weiner
Dallas, TX
VAINEROVICH - Vilna, Butrimonys
GELER - Vilna, Rudamina
SHIBOVSKY - Vilna, Grodno
BURSHTEIN - Vilna and Kaunas area
LEVIT - Vilna, Aniksht, Panavezys
CEYKINSKY, CHAIMOVITZ, TAUB, WINOGRUN, SZEJMAN, OKUN - Vilna
and now - KOTLOVSKY and GUREWICZ - Vilna
REMEMBERING CHATZKEL LEMCHEN (CHACKELIS LEMCHENAS). Today, known in Yiddish culture as Ísru-Péysakh (starting right after the Passover holiday ends at sunset), was the Jewish calendar birthday of the wonderful Lithuanian and Yiddish philologist Chatzkel Lemchen (Khatskl Lemkhen) or Chackelis Lemchenas (1904-2001).
Hard to describe his thrill when we'd come unexpected on the day to celebrate with him. One of the most gentle and remarkable personalities.
This photo of him delighting in a philological point about a rare Yiddish word from western Lithuania is by Paulius Lileikis, brother of my dear old friend Romas Lileikis; it was taken for publication with the Yiddish version of his dictionary of Lithuanian words that made it into (western) Lithuanian Yiddish. It appeared in volume 3 of Oxford Yiddish (1995).
The person in Vilnius who did most for him during his life (and after it) is dear Judita Rozina, whom we today wish a speedy recovery and return to 100% health.
Some background on Chatzkel Lemchen in English and Yiddish at http://dovidkatz.net/dovid/Lithuania/1998-Chatzkel%20Lemchen.jpg and http://dovidkatz.net/dovid/Lithuania/2002-ChatsklLemkhen.pdf. There was a longer Yiddish article in the Algemeyner Zhurnal (Algemeiner Journal) in the late 1990s, but I don't have access to a copy right now...
Dovid Katz
SeptemberDovid KatzDovid Katz
September 22 ·
Rachel Kostanian, longtime director of the Green House (Vilnius's Holocaust museum/exhibit) and Milan Chersonski, longtime editor of the Jewish community's quadrilingual newspaper, "Jerusalem of Lithuania" discussing matters on Gedimino Prospect, Vilniius's main boulevard, after a session of the Fourth Litvak Congress held at the Lithuanian parliament (Seimas) building on Sunday 22 September 2013. Both are stalwarts of the small Jewish community here. In the background, some foreign conference delegates follow. . .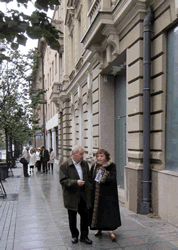 From Dovid Katz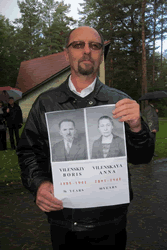 A moving scene at the commemoration at Ponár (Paneriai) on 23 September 2013, the 70th anniversary of the liquidation of the Vilna Ghetto. For the first time, we saw someone come with a picture of loved ones murdered there. In fact, Anatoly Shapiro came all the way from Brest (Yiddish: Brisk), Belarus, bringing his son Dmitry (from Minsk) to stand with photos and data of Anatoly's maternal grandparents Berl (Boris) and Kháye (Anna) Vilensky, both among the hundred thousand or so victims of Nazism murdered and buried in mass graves at Ponár. Anatoly knows that grandfather Berl was a qualified electrical engineer, and grandmother Kháye (Anna) a private music teacher in prewar Vilna. He knows that they lived on Zavalna (today's Pylimo). A qualified electrical engineer himself, he often thinks about the grandparents he never knew…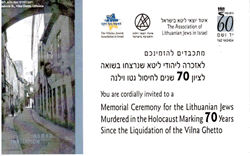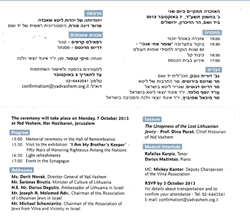 My grandfather was born in Vilnius in 1914. He didn't know his exact
birthday, but when he married my grandmother - who was born 7 Sept - he
decided that his birthday would be exactly one month before hers, 7 Aug.
I recently joined the Vilnius District Research Group (DRG), and looking
through the birth records, found my grandfather. His true birthday?
7 Aug 1914. At least on the Julian calendar.
I also found the name of my gg-grandfather (my grandfather's mother's
father), as well as my g-grandfather's brother, wife, and two children. I'm
looking forward to finding out more as other early 20th century records are
translated. I'm very pleased with what I've found in the Vilnius District
Research Group files!
Best,
Steve Adelson
From: Shimon Joffe <shimonjoffe24@gmail.com>
Date: Wed, Jan 28, 2015 at 3:19 AM
Dear Ms. Levitan,
In the hope that this letter reaches you, I am very interested in collecting material about the Theater in Vilna.
Not about theaters in general, but rather the experience of the audience . To make myself clearer. I am trying to collect material relating to the day to day life of the ordinary folk in Vilna, their experiences in every possible field , including entertainment.
Thus I stumbled on your page of photos relating to the Theater. I am aqauinted with the other photographic material you published, including a photo of my grandfather, but I am hunting for the most basic descriptions of the humdrum daily life , eating, hunger, beatings, schooling and whatnot.
Yours sincerely
Shimon Joffe
Karmiel.
04-9968635
For myself, during those days, I moved to Vilna and had a job there. I was also a member in the dramatic club Hazamir, which means the Nightingale. In this club, many well-known authors were members, amongst them Numberg who was the head of the club and the writer Anakhi was the secretary. S. Nigal would read his essays, and Peretz Hirshbein would rehearse with us his plays. And Shalom Ash would read to us many times his manuscripts before publishing them.
One summer, when I came home from vacation, all the young people, my friends kept bugging me that I, and only I, would be the man to do it, meaning that I should be the director and I should produce a play to benefit the library that needed to be enlarged. So everyone gathered together and I suggested that we should perform a play by Peretz Hirshbein since I was very familiar with all the characters of this play, and since we already worked with Hirshbein and he instructed us on how to perform it. To my surprise, my friends were not agreeable to my suggestion. The one who was most against it was Nashkaleh Tsipa's, meaning Nathan the son of Tsipa. He was my childhood friend, the same age as me, and he gave me his reasons in very clear messages that a play by Yakov Gordin would be much better understood and be more suitable for the audience that came from the community of Kurenets. An argument ensued but Nashkaleh won and we performed the play by Gordin…
The short of it was that the town became quite excited by the theater and actors were chosen, roles were assigned. We leased the big barn that belonged to Yuda Zusia's Alperovich. We cleaned it diligently and with much excitement and devotion we worked on the play. From a nearby forest we brought branches of fir trees and pine trees and put them on the walls, an on top of the barn's dirt we put down yellow sand. We went to every house and asked to borrow benches and this became a fancy theater. It was fancy and very decorated. Such high style decorations were not known before in Kurenets, and our hearts were filled with wonders and excitement. Now our town was not an out-of-the-way backwoods shtetl. At this point we were becoming more and more residents of the big enlightened world. We even built a stage from wood and a little booth for the soplio [someone to whisper lines to the actors if they forget them]. I am almost sure that during the original opening night of the theater in our town there was not one town resident who stayed home. Many sat inside the theater but even more of them were outside, at the entrance, or by the walls looking for a little crack or hole to peek in and see what a theater was like. The level of performance or the excellence of the play was not at all important at that moment. What mattered was that the actors did their jobs with honesty and dedication, and that evening turned out to be an important occasion in the life of the town…...
..... right after the First World War. In our town there was a youth that was enlightened and excited, especially after the Tarbut school was established and in its environs different parties and community activities were involved. They would take part in speeches, debates, and night school… To perform a play became a very common thing. At that time, well-known theatrical troupes would come to perform. Sometimes they would hold a series of performances, evening after evening, and the community of Kurenets would gather to see the plays.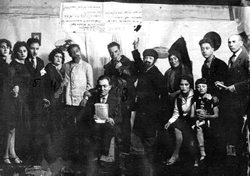 A play written by Yakov Gordin
Performed, directed and acted in a Kurenets playhouse by citizens of Kurenets. Standing first from the right, Zalman son of Moshe-Binia Alperovich. To his left, Eliyahu-Chaim son of Nechama-Risha Nee Gelman and Mendel Zalman's Alperovich. Fifth from the right, David son of Leib Motosov. Standing seventh from the right, Rivka daughter of Rachel and Aharon Shulman. Eighth from the right, Shmuel Spector.
The LitvakSIG District and Gubernia Research Groups are now
responsible for translating the vital records held in various
archives. I have extracted some statistics from one set of these
vital records, the birth records for the city of Vilnius for the years
1901 to 1915. This record set includes 19,941 births. I have also
posted a list of over 5,500 surnames in this batch of birth records
at:
https://vilnius.shutterfly.com/surnames
Many people born in what is now Belarus moved to Vilnius during this
time. The majority of these records (98%) indicate the place from
which the family originated.
Here are some preliminary statistics:
Place of origin % of records indicating this place
Vilnius (city) 27%
Vilnius (district) 19%
Belarus 7%
Trakai 5%
Ukmerge 4%
Oshmiany 4%
Lida 4%
Latvia 2%
Svencionys 2%
Novo-Aleksandrovsk 2%
Ukraine 2%
Kaunas 1%
An additional 22% of the records had a place of origin indicated, but
either I was not able to locate the place in the JewishGen Gazateer,
or there were less than 50 records from the place so I did not
research it closely.
The Vilnius District Research Group has translated 110,824 records for
the city of Vilnius and posted them publicly on both the LitvakSIG's
All Lithuania Databasethe and the JewishGen Lithuania database.
Another 17,573 records have been translated and are available on a
password protected website to qualified donors (those contributing
$100 or more to the current translation project).
We have about 78,000 additional records to translate. The good news
is that we are more than half way toward completing this project. The
bad news is that we need more funding to finish.
You can support this project by making a donation at:
http://litvaksig.org/contribute
Be sure to note on the form that your contribution should go toward
the Vilnius District Research Group. All translations collected by
this project will be freely searchable in the LitvakSIG All Lithuania
Database and the JewishGen Lithuania Database at the same time --
approximately 18 months from LitvakSIG's receipt of the translations.
Let me know if you have any questions.
Peggy Mosinger Freedman
Coordinator, Vilnius District Research Group of LitvakSIG
From: Esther Feldman <estdf@aol.com>
My aunts Roza and Tanya with their husbands and children lived in Baranowice during the Shoah. Roza and Tanya were born in Vilna to Aaron and Revekka Draznin in the approximate years 1903-1907. After the sisters married they both settled in Baranowice, their husbands were related somehow to the town's medical community (their husbands may have been doctors). I do not know either of their married names. One son of Roza was Alex, he was born about 1932. The only clue to one of their husbands was that he was a relative of Nadia Reisenberg, a well known pianist from Vilna. The story that my father, Israel Draznin from Vilna, was given about how his sisters and their families died is that Roza and Tanya, with their husbands and young children together with a group of medical doctors, and their families, gathered in a home and took poison to die in dignity rather than at the murderous hands of the Nazi's who were killing all the jews of Baranowice.
My father never documented their names when he was young and could remember, by the time I got around to wanting to memorialize my aunts and their children it was too late to ask my father.
If anyone in the Baranowice community has any knowledge of the tragic death of my family members and their full names I would appreciate any information.
Thank you, Esther Draznin
From: <mfrankhp@aol.com>
Date: Tue, Feb 18, 2014 at 2:52 PM
Subject: "Twenty-One and One: Twenty-One Yiddish Actors Murdered by Nazis in Vilna 1941-1942".
To: egl.comments@gmail.com

Dear EGL,
I am a relative of Franya Winters, an actress in prewar Vilna. When I was in Vilnius recently I found that there was a lot of interest in her. I found, among many treasures left behind by my aunt, a book "Twenty-One and One: Twenty-One Yiddish Actors Murdered by Nazis in Vilna 1941-1942". My cousin is included in this on page 26.
I've found your site very useful in my own research and I thought that this book may be valuable to anyone researching the history of the Vilna Theater. I have attached a copy of the book, divided into part one and two for ease of downloading.
Unfortunately, it is written in Yiddish, which I do not read. As a child, I was told that the chapter on my cousin was too brutal to translate for me, so I don't know what it says.
I hope that this is useful. Please let me know if you would like the hard copy.
Best regards,
Meryl Frank

Franya Winter's publicity shots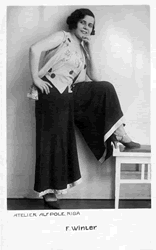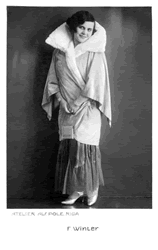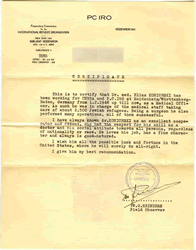 Leonard Konis <Len1202@aol.com>
Previously provided information and pictures regarding my father, uncle and aunt Konis (Konichski Last name) grew up in Vilna Poland. My father and uncle held in Dacau Concentration camp.
Below, copy of a letter regarding my father Elias Konichski ( Dr. Elliott Konis). Consideration for your website. Died July 1984
Thank you,
Leonard Konis
From: Esther Feldman <estdf@aol.com>
My aunts Roza and Tanya with their husbands and children lived in Baranowice during the Shoah. Roza and Tanya were born in Vilna to Aaron and Revekka Draznin in the approximate years 1903-1907. After the sisters married they both settled in Baranowice, their husbands were related somehow to the town's medical community (their husbands may have been doctors). I do not know either of their married names. One son of Roza was Alex, he was born about 1932. The only clue to one of their husbands was that he was a relative of Nadia Reisenberg, a well known pianist from Vilna. The story that my father, Israel Draznin from Vilna, was given about how his sisters and their families died is that Roza and Tanya, with their husbands and young children together with a group of medical doctors, and their families, gathered in a home and took poison to die in dignity rather than at the murderous hands of the Nazi's who were killing all the jews of Baranowice.
My father never documented their names when he was young and could remember, by the time I got around to wanting to memorialize my aunts and their children it was too late to ask my father.
If anyone in the Baranowice community has any knowledge of the tragic death of my family members and their full names I would appreciate any information.
Thank you, Esther Draznin
The following two YIVO links elaborate on Lynn Saul's helpful reply to
Judith Larsen, who is new to the list. Lynn goes to the heart of the
matter in giving historical background: "Suwalki Gubernia was a region
populated by Litvaks--"Lithuanian Jews." Lithuania as a country was not
recognized during most of the 18th and 19th centuries. Poland and Russia
controlled the area..."
The terms "Lithuania" and Litvak" may lead to befuddlement if considered
separately from the history that is essential to their definition with
respect to Jewish genealogy.
1) WHERE IS LITHUANIA?
Take a look at this chronological set of maps in YIVO's digital history
of Jewish Life in Poland: http://polishjews.yivoarchives.org/maps
You'll immediately see how many ways this question might be answered
depending
on the period that you are researching.

2) WHAT IS A LITVAK?
YIVO's answer (caps mine): Yiddish term for a Jew of HISTORICAL, or
"GREATER," Lithuania. http://www.yivoencyclopedia.org/article.aspx/Litvak
All the material that follows is from this article, with spacing added for
clarity.
The Litvaks' territory of origin is significantly larger than the borders
of both the independent Lithuanian Republic of the interwar period
(1918-1940)--which did not include the center of Litvak culture, Vilna
(Vilnius)--and the contemporary state of Lithuania.
From a Jewish historical and cultural perspective, Lite (Yiddish for
Lithuania; Heb., Lita) includes large swaths of
northeastern POLAND (notably the Bialystok and Suwalki regions);
northern and western BELARUS (notably the Grodno [Hrodna], Minsk, Slutsk,
Pinsk, Brisk [Brest Litovsk], Shklov, Mogilev [Mohilev], Gomel [Homel'],
and Vitebsk [Vitsyebsk] regions);
southern LATVIA (notably the Dvinsk [Daugavpils] region);
northeastern PRUSSIA (notably the region of the Baltic port city Memel
[Klaipeda]).
This expansive definition of Lithuania in Jewish historiography and
culture corresponds roughly to the large territory under the jurisdiction
of the Lithuanian Jewish Council (Va'ad Medinot Lita), which governed
Lithuanian Jewish communal affairs fro 1623 to 1764.
Sonia Kovitz
Visit our home page at http://www.litvaksig.org

Does anyone know of a list or census of industrial establishments in
Kovno or Vilna around the turn of the last century? I have seen many
references to increased industrialization and even seen analyses
indicating that this information exists, but I do not know how it can
be accessed.
I have seen the 1913 list of business owners of course but I am
interested in the period from about 1895 to 1900 or so.
If the lists exist but in Russian only, I would be willing to finance
at least part of a translation.
Thank you, LitvakSIG organizers, for all the work you do and thank you
to all who are willing to help with answers.
Judith Singer
While there are resources in the Lithuanian Archives for researching the
industrial heritage of Lithuania. one can find quite a number of
references online on this topic. There are also a number of museums which
focus on this aspect of the Lithuanian economy.
One link which may be of interest is:
http://msi.lms.lt/ihp/gateway/lt/lt_index.html
which mentions that in 1900 there were 4,000 works with 24,000 workers
in Lithuania and, in fact, at one time, Lithuania was known to have the
largest shoe factory in Europe. Further, the "Vestfalija" metalworks
in Kaunas had 1,010 workers which was one of the largest industries
in the town.
In addition, the main public libraries in Kaunas and Vilnius have
resources which may prove of interest too. One site for the Kaunas
Pubic Library mentions a number of factories, not all owned or
operated by Jews:
http://datos.kvb.lt/en/index.php?q=factory&by=1&option=com_paieska&Itemid
Ann Rabinowitz
Thank you Ann. You have already answered one or my two underlying
questions.
About half of my maternal grandfather's Charny relatives, born in or
near Kavarskas, were employed in the shoe manufacturing business after
they immigrated to the U.S. As I search ship manifests (what a
wonderful source of information) for other Charnys who may be related,
I noticed that in the occasional statements of occupation in the
manifests, shoemaking seems to be the specific occupation most often
mentioned. I had already been wondering if my ancestors' work in
shoemaking was due to their having worked in shoe manufacturing jobs,
or whether the first brother to arrive happened to have found a job in
that industry and the other brother followed him. (I asked about Kovno
and Vilna as they are the cities where my rural ancestors would most
likely have gone in search of jobs.) The preponderance of shoemakers
in the manifests gave credibility to the first possibility, and my now
learning that there was a large shoemaking factory In Kovno further
substantiates. At this point, I don't need to know for sure that my
ancestors worked in a shoemaking factory in Lithuania; I'm satisfied
with merely some basis in fact for my speculation.
Since you seem knowledgeable in the area of industrial development,
perhaps you know offhand whether there was a soda-bottling factory in
the same period, 1895-1900, in Kovno, Vilna, or perhaps Vilkomir
(Ukmerge) or Anyksciai.
My grandfather and one of his brothers, as well as an ancestor on my
maternal grandmother's family, worked in the soda-bottling business
after immigrating to the U.S., so once again I wondered if this was
due to experience gained in Lithuania. I would guess that if so, the
factories were small, since the two brothers each opened their own
soda-bottling businesses here, and having worked in a small
establishment would have given them an opportunity to learn many
aspects of the business beyond what a laborer might learn in a large
factory.
Thank you for the help you've already provided; additional information
would merely add rich frosting to the cake.
Judith Singer (researching Charnys in Kavarskas, Vilkomir (Ukmerge),
Kovno, Vilna and Belarus)

I can say with certainty that there were several soda-water factories
in Vilna in and around 1900. I have been researching this subject as
our Vaynerovich family supposedly owned one that bottled soda, mineral
water, lemonade and beer! (or some combination of these.)
My father's first cousin (sharp as a tack until her death at 96) who,
like my father, was born in Vilna and lived there until her teenage
years, said the name of the factory was Berger. I have spent some
time (and money) investigating this factory and have received 17 pages
of documents on it from the Lithuanian Central Archives in Vilnius.
According to the documents, the owner was a Meer Berger. Nowhere did
I find the Vaynerovich name mentioned in the file.
All of us 'younger' cousins grew up hearing about our family's soda
factory in Vilna, so I do believe they owned one, but I am still
confused about cousin Minnie's statement. I guess it is possible that
she just remembered the name of that factory from her youth and simply
misspoke.
As an aside to your shoe business question - my father, who came to
the US from Vilna at the age of 13, got into the shoe business early
in his working life in America, eventually becoming the successful
proprietor of a number of women's shoe stores in Texas. Now I, too,
am wondering if Vilna may have played a role in his choice of
professions!
Danielle Weiner
Dallas, TX
VAYNEROVICH, GELER/GELLER, TAUB, GURWICZ, SHIBOVSKY, KOTLOVSKY,
CYKINSKI, KHAIMOVICH, SZEJMAN, WINOGRUN, BURSHTEIN from Vilna and
vicinity, Rudamina and Butrimonys
"Liza ruft!" is an independent Berlin based film project about the Holocaust, Jewish Resistance and commemoration politics in Lithuania and a portrait of the Litvak, Vilna Ghetto survivor and former partisan Fania Joheles-Brancovskaya - one of the last witnesses to "Yerushalayim de Lite" and to the Holocaust in the Baltics.
Although the Germans and their Lithuanian henchmen had killed almost her entire family during the war, Fania Brancovskaya stayed in her native country and became committed to its reconstruction under Soviet rule. After her husband's death - whom she had fallen in love with in the partisan struggle - and the end of the Cold War she dedicated herself to the commemoration of the Shoah and tributes to the Jewish resistance. While this work brought her recognition abroad, she became the target of revisionists and anti-Semites at home.
For a period of two years, our film team accompanied the adorable 91-year-old, her loved ones and her former comrades in arms in their struggle to keep memory alive and demand historical justice in a country where Soviet crimes are equated with the Holocaust and former Jewish partisans are being intimidated. As one of the last living witnesses of the Shoah in Lithuania she still guides groups to the historic sites, looks after the Yiddish Institute and organizes help for the elderly in need.
"Liza ruft !" creates an intimate and vivid picture of an outstandingly fascinating woman, a personality that generations can learn from. At the same time the once thriving Jewish community comes into view, its destruction and the long shadow of the Holocaust.
Please follow and support the project on: http://lizaruft.blogspot.com

--
Film project "Liza ruft!"
c/o
filmArche e.V.
Schlesische Str. 26
10997 Berlin
Germany

Phone #1: ++49 - (0)163 - 436 48 66 (Christian Carlsen)
Phone #2: ++49 - (0)176 - 70 91 92 70 (Philipp Jansen)

E-Mail: Lizaruft@gmail.com
Follow us on: http://lizaruft.blogspot.de
Join us on Facebook: http://facebook.com/Liza.ruft
From: Liza ruft! (Christian Carlsen) <lizaruft@gmail.com>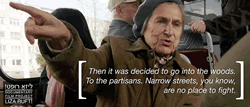 Here is a still from our film showing Fania Joheles-Brancovskaya.
Am 02.05.2014 22:15, schrieb Liza ruft! (Christian Carlsen):
Dear Eilat,
allow us to draw attention to our independent Berlin based film project about the Holocaust, Jewish Resistance and commemoration politics in Lithuania. It would be great if you could add the post below to the guestbook of you page.
Thanks a lot and Shabbat Shalom from Berlin!
Christian Carlsen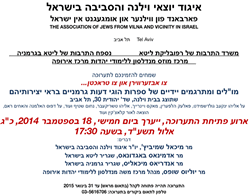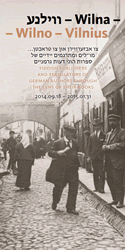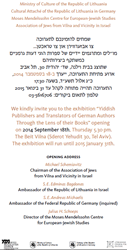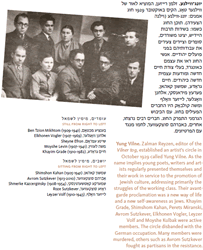 Maximilian Steinberg
From Wikipedia, the free encyclopedia

Maximilian Osseyevich Steinberg (Russian ??????????? ??????? ?????????; July 4, 1883 [O.S. 22 June] – December 6, 1946) was a composer of classical music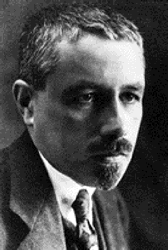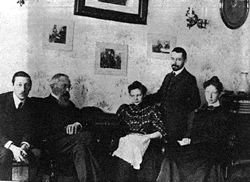 From left; Igor Stravinsky, Nikolay Rimsky-Korsakov, Nadyezhda Rimsky-Korsakov Steinberg, Maximilian Steinberg, Yekaterina Stravinsky, 1908.
Steinberg was born in Vilnius. His father, Osey (Hosea) Steinberg, was a leading Hebraist. In 1901 he went to Saint Petersburg, to study biology at Saint Petersburg University. He graduated in 1906. In the meantime he also started studying at the Saint Petersburg Conservatory. He entered Anatoly Lyadov's harmony class, moving on to Nikolai Rimsky-Korsakov's harmony class and Alexander Glazunov's counterpoint class. His considerable talent in composition soon showed, encouraged especially by his mentor Rimsky-Korsakov. He graduated from the Conservatory in 1908. Fellow student Igor Stravinsky felt disgruntled at the apparent favor of Steinberg by Rimsky-Korsakov over him.[1] Nevertheless, Steinberg named Stravinsky one of his closest friends when the latter had made a big name in the West, a move Stravinsky strongly resented.
In 1908 Steinberg married Rimsky-Korsakov's daughter Nadezhda. Rimsky-Korsakov died the same year, and Steinberg edited and completed Rimsky-Korsakov's monumental treatise, Principles of Orchestration, later published in Paris. Steinberg became first a lecturer, then in 1915 Professor of Composition and Orchestration, at the Conservatory, a post his father-in-law had held. He held numerous other posts at the Conservatory; among other things, he was, from 1934 to 1939 a deputy director, before he went into retirement in 1946. Steinberg played an important role in Soviet music life as a teacher of composers such asDmitri Shostakovich, Galina Ustvolskaya and Yuri Shaporin. He died in 1946 in Leningrad.
Musical style
Steinberg was considered first as a great hope of Russian music, and was occasionally even more highly estimated than his student colleague, Igor Stravinsky. He rejected Stravinsky's and other modern styles, usually preferring the style of his teachers and showing the influence of the nationalistic Mighty Handful as well. His composing technique is handled with firm control and brilliant orchestration - these features have been noticed most often about his compositions.
Many of his works use world literature for their subjects. The dictates of socialist realism as they affected music starting in 1932 meant no great changes for him, since his style already was mostly in conformity with what was requested. He tended to select the topics of his programmatic works more often now on national topics, and let himself be influenced more often by musical and literary folklore. As a composer, Steinberg is today little known; it did not help that even at the time he was considered eclectic. More importance is attached to him now as a teacher.
His first two symphonies have been recorded by Neeme Järvi for the company Deutsche Grammophon.
Partial list of works
• For orchestra
• Symphony No. 1 in D major, Op. 3 (1905/06)
• Symphony No. 2 in B-flat minor, Op. 8 "In memoriam Nikolai Rimsky-Korsakov" (1909)
• Symphony No. 3, Op. 18 (1928)
• Symphony No. 4 "Turksib" (1933)
• Symphony No. 5 "Symphonic Rhapsody on Uzbek Themes" (1942)
• Variations for Large Orchestra in G major, Op. 2 (1905)
• Symphonic Prelude "in memoriam Nikolai Rimsky-Korsakov", Op. 7 (1908)
• Fantaisie dramatique, Op.9 (1910)
• Solemn Overture on Revolutionary Songs from 1905-7 and 1917 (1930)
• In Armenia, Capriccio (1940)
• "Forward!", heroic Uzbek Overture (1943)
• Violin concerto (1946)
• Stage works
• Metamorphosen, Ballet after Ovid, Op. 10 (1913)
• Till Eulenspiegel, Ballet (1936)
• Incidental music
• Vocal music
• "The Water Nymph", Cantata for Soprano, Women's Chorus and Orchestra, Op. 7 (1907)
• "Heaven and Earth" for Voice and Orchestra after Byron (1918)
• Four Songs with Orchestra after Rabindranath Tagore, Op. 14 (1924)
• Songs
• Choruses
• Chamber music
• String Quartet No. 1 in A, Op.5 (1907)
• String Quartet No. 2, Op. 16 (1925)
The eleventh of Nikolai Myaskovsky's symphonies (Op. 34, in B flat minor) is dedicated to Steinberg. (See Myaskovsky's opus list[2] which also contains a transcription, dated 1930, by the slightly older composer of Steinberg's third symphony for piano four-hands.)
1.
References
• Taruskin, Richard (2000). Defining Russia Musically: Historical and Hermeneutical Essays. Princeton: Princeton University Press. pp. 455–457. ISBN 0-691-07065-2.
• Steinberg opus list from van Rijen's site
Further reading[edit]
• Walsh, Stephen. Stravinsky: A Creative Spring; Russia and France, 1882-1934. New York: A. A. Knopf, 1999. ISBN 0-679-41484-3. Contains many details about the course of the relationship between Stravinsky and Steinberg.
• Principles of Orchestration at Project Gutenberg (by Nikolay Rimsky-Korsakov, edited by Maximilian Steinberg and translated into English by Edward Agate).
--
to LitvakSIG
?

Many times, it is interesting to connect the records available
to us with things we read about, especially for Jewish cultural
figures. One such instance is that I happened to be reading the
New York Times. I noticed that a piece, "Passion Week" by
Vilnius-born composer Maximilian Steinberg was mentioned as
being premiered this past Tuesday in New York.
He was a very talented composer, born on June 22, 1883 (his
Wikipedia and other resources state he was born on July 4, 1883),
who left Vilnius in 1901 for St. Petersburg (Leningrad) to study
and whose musical mentor was Nicolai Rimsky-Korsakov. He later
married Rimsky-Korsakov's daughter Nadezhda. Quite a fascinating
and long-forgotten personality.
As Steinberg was from Vilnius and there are many records for that
large town, I was curious as to whether the LitvakSIG All Lithuania
Database included any records for Steinberg's family. I checked and
found that, indeed, there was a birth record for Maximilian under
the spelling SHTEYNBERG.
In many of the other resources one can find on the Internet, his
father was listed as Osey, a Hebraist, head of the Jewish Teachers'
College in Vilnius. This found to be correct as it was noted on
his birth record. In addition, his grandfather's name, Naum, was
listed as well, although his mother's name was not.

At that point, I could have continued to search for prior generations
as I noted that there were quite a number of Osey records. In fact,
there was a Osey SHTEYNBERG, who was a Public Rabbi of Vilnius, and
an Osey, who married Beila RABINOVICH, born 1835. It would have been
interesting to determine if Beila's father Iser RABINOVICH was a
member of the well-known rabbinical family.
Further, there was the option of contacting the LitvakSIG Vilnius
District Coordinator, Peggy Freedman, to determine what new records
were scheduled to be translated in the future and how to join the
District group.
It seemed that there were so many clues and avenues to follow up on
and it all started with an article in the New York Times.
Ann Rabinowitz
From <mattandeliz@yahoo.com>
Date: Tue, Oct 28, 2014 at 6:34 AM
Romm Family- Great to see you both, I am sure this is our family
My husband is a descendant of Frumah Rome (~1855-1930), who married Solomon Seidman and emigrated with him from Vilna to Baltimore in the late 19th century (her brother Joseph also emigrated to Baltimore). Frumah's great-grandson remembers seeing an impressive family tree when he was a child, but we can't figure out where that document ended up. But he believes the Romms on your website might be our relations, because he was told that there had been two doctors in the family who studied in Paris and Heidelberg. We would be grateful for any information that would help us figure out whether or not there is a connection between Frumah Rome and the Romms listed here.
http://www.eilatgordinlevitan.com/vilna/vilna_pages/vilna_stories_romm.html
http://www.eilatgordinlevitan.com/kurenets/k_pages/romm.html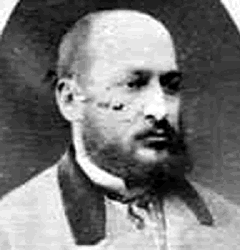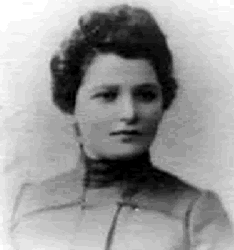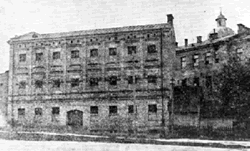 seven1113@gmail.com>
Hello,
While doing research, I came across my grandfather and his family.
Samuel Philip Abelow
Birth 04 Jul 1881 in Vilna, Russia
Death 14 Nov 1948
Do you have others listed as born in Vilna, like birth certificate or other information on family and relatives.
My name is Carolyn Seley.
Samuel Phillip was my maternal grandfather.
Any help would be greatly appreciated.
Carolyn
Hal Kowenski <halk@linemark.com>
My Mom is a Survivor from Vilna and I'm trying to get some info about her life there. She is 89 years old and wants to visit there before she passes. I wanted to see if the place they lived in is still standing…or if there are any photos of their Hotel.

I can't seem to find any info about the family's Hotel that they lived in and owned. It was in Vilna and was called Hotel Handlowy

My Mom's maiden name is Cyla Zalenska and her parent's names were Mendel & Rachela. She has a sister Esther (still living), and her brother (Lejba), who was killed with her father by the Nazis.

I know that they lived in the Ghetto and she, her sister & Mother slaved in the fur factory (Kalis) and her brother in a dairy.

Any additional info/images would be greatly appreciated.

Thanks,
Hal Kowenski
Senior Account Executive
(301) 925-9000 ext. 138
(240) 832-2498 Cell
halk@linemark.com
www.linemark.com
8 24 2015 New Internal Passport files for the city of Vilnius have been added to the
Vilnius IP Shutterfly website,
https://vilniusinternalpassports19191940.shutterfly.com.
The files include 4,948 new records. If you are already a Qualified
Contributor to the Vilnius IP project, you may view the data by logging
into the website.
If you are not a Qualified Contributor to the Vilnius IP Project, you may do
so by contributing $100 to LitvakSIG. Go to www.litvaksig.org/contribute and
choose Internal Passports under Special Projects.
This new data will become available in the All Lithuania Database 18 months
from now. At the same time, it becomes available in the JewishGen Lithuania
Database.
Thank you,
Eden Joachim
From: mayra martinez <marammartinez@aol.com>
Date: Wed, Oct 28, 2015 at 12:34 PM
Subject:
To: egl.comments@gmail.com

My mother Nechama Meites was born in Vilna, and finished the Gimnasium . She was born in 1911, and in 1927 left with her entire family to Argentina, Buenos Aires.

My Grandmother Jasia- Leah Meites had a big pharmacy in Vilna, together with a cousin Valodzia Tarasiesky. He left Vilna & went to Brussels died ovethere in year 1968.

I live now in Brooklyn, NY but I was born in Argentina. It is a long time that I'm looking for my mother's family.

My dream is to travel to Vilna And do research of the MEITES PHARMACY, & my mother's home.

Please if somebody can contact me my e-mail address is:

Ritanh4@aol.com

Hope to hear from you soon,

Rita Szeinberg- Meites.
Shalom,

In the year 1898 ITZKO KURETZKES (father: Gdalyash) married GNENDEL
LIKHTMAKHER (father Meir) both born in Vilna.

Both were widowed and Gnendel was firstly wedded to a Mr Karpis, secondly to
Izrail Yokelson and thirdly to Izko Kuretzkes (surname spelt as such on the
archived lists for Vilna.)

Gnendel was my paternal grandmother's sister. The surname LIKHTMAKHER was
eventually changed to LIGHTMAN in England.



I cannot find any further information about Itzko and Gnendel Kuretzkes and


would be interested if anyone has the names on their family trees. I should


be pleased to make contact with Kuretzkes originating from Vilna.





Sincerely,




Brenda Habshush.
I came across the interesting information in your site about rabbi yitskhak Rubinstein from Vilna. I would be very glad to know what is the source of that information. As a teacher of Yiddish literature I found some information about Rabbi Yitskhak Rubinstein related by the late Yiddish writer Chaim Grade, who witnessed at the big Vilna City Shul in 1929, how the Agudt Israel movement opposed him after he was elected Rabbi of the city of Vilna.
The information in your site confirms the story Chaim Grade relates.
Thank you for your interesting site, I would want to know more about it and about the reason you dedicated so much effort to organize it.

Prof Yechiel Szeintuch
Director of the Dov Sadan Publishing Project
The Hebrew University, Jerusalem
From: Yechiel Szeintuch <dovsadaninst@mail.huji.ac.il>
Date: Tue, Apr 12, 2016
Dear Eilat Gordin Levitan,
I came across the interesting information in your site about rabbi yitskhak Rubinstein from Vilna. I would be very glad to know what is the source of that information. As a teacher of Yiddish literature I found some information about Rabbi Yitskhak Rubinstein related by the late Yiddish writer Chaim Grade, who witnessed at the big Vilna City Shul in 1929, how the Agudt Israel movement opposed him after he was elected Rabbi of the city of Vilna.
The information in your site confirms the story Chaim Grade relates.
Thank you for your interesting site, I would want to know more about it and about the reason you dedicated so much effort to organize it.

Prof Yechiel Szeintuch
Director of the Dov Sadan Publishing Project
Regarding your entry http://www.eilatgordinlevitan. com/vilna/vilna_pages/vilna_st ories_durmashkin.html

My name is Pamela Baker Engberg. My father, Marcus Baker, was born in Vilnius and is the son of Lisa (?Leib?) Beker, who is the aunt that Max Becker contacted in Brooklyn and who was able to sponsor him, Fania, and Henia for immigration. I have been searching for them since my mother showed me letters that Cousin Max wrote to my grandparents (given the American names Lisa and Charles Baker) from the resettlement camp. The letters were first in Yiddish and later in English. Cousin Max, Fanny, and Sonia visited us at our home in Portland, Connecticut when I was young. I think the last time I saw her was at my brother's bar mitzvah, which would have been in 1960 - at least that is the last time I remember seeing Cousin Max. I remember my father wanted him to play the violin - my father played the piano by ear - and he called several people until he found someone who lent us one, and Max played. I remember people saying that he had not played since the war, but being a child then (about 11 ) I don't know if that was true. I left home when I was 18, and did not have contact with anyone except my mother after that.

My father and my brother Jonathan have both died. My mother Luva lives with me now; she is 94. I am 67. I have no children. I would very much like to contact Sonia if that is any way possible. Do you have a way to send my contact information to her?; if she is willing it would be a great blessing if she would allow me to communicate. I need to help my mom find the letters again - they are somewhere in her room! - and I have some photos as well, all of which I want to give her. The most I have been able to determine is that she was living somewhere in Brooklyn Heights in 2015.

My contact information is
Pamela Engberg

Brimfield, MA 01010


pamengberg@charter.net

Thank you so much for the web site. I have been reading and reading, and it is so moving to be able to fill in the gaps between the stories I heard as a child. I cannot express it in words.

Sincerely,

Pamela Baker Engberg
Dear Madam,
I got your address by Susan Edel from the Magen David Adom who helped me in my search.
My grandfather Henri Esterovitch came to France in the 1920s and was deported and died in Auschwitz in February 1944. I found in old documents that he had a brother Notel Esterowicz who lived in Vilnius.
On the Internet I found that the whole family who lived in Poland had been deported and killed in the Glubokoye ghetto in 1942-1943, I did not find the exact date.
I found on Wikipedia the history of this ghetto and I would like if possible to have more information about my family members in Glubokoye. It is for me a duty of memory. By the Memorial of the Holocaust in Paris, I was able to retrace the story of my grandfather from the Drancy camp near Paris when he arrived in Auschwitz. I would like to do the same for my polish family.
I thank you in advance for any help you can give me.
Michel
ps : You will fin a photo of the Notel's family taken in Vinius in 1910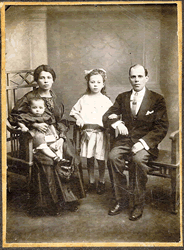 Michel Moncel
Dear Michel,
Your cousins in Israel (Shalom and Rivka the son and daughter of Notel) gave reports to Yad Vashem. I am pasting it here; Note gerszon Esterowicz was born in Wilno, Poland in 1883 to Shlomo and Tzirel (she also perished in the holocaust). He was a merchant and married to Rakhel nee Tzorfat and had 4 children. Prior to WWII he lived in Koziany ( today in Belarus, between 1921 to 1939 Poland), Poland. During the war he was in Koziany
Note gerszon was murdered in the Shoah in the Glubokie ghetto in 1943.
This information is based on a Page of Testimony submitted by his daughter, Rivka Bitzunski of Tel Aviv Vingate Street 27
I created a page for Glubokis with many old pictures including pictures from the ghetto during the war.http://eilatgordinlevitan. com/glubokoye/glubokoye.html
It was the last ghetto still standing in the areain 1943 because the Jews created workshops the Nazis liked. It was kept till 1943 when they killed the Jews and replaced them with Italian workers. I also created a page for http://eilatgordinlevitan. com/kaziany/kaziany.html
Rochel Esterowicz was born in Widz, Poland in 1890 to Yisrael and Khava. She was married to Note. Prior to WWII she lived in Koziany, Poland. During the war she was in Koziany,
Rochel was murdered in the Shoah. in Ghetto Glubokie
This information is based on a Page of Testimony submitted by her daughter, Rivka Butzinski
Rahel Esterovits was born in Widze, Poland in 1879 to Yisrael. She was married to Nutel. Prior to WWII she lived in Koziany, Poland. During the war she was in Glenboko, Poland.
Rahel was murdered in the Shoah.
This information is based on a Page of Testimony submitted by her son, Shalom Esterovitz of Natania, Israel
Notl Esterovlts was born in Poland in 1879 to Aharon and Tzila. He was a merchant. Prior to WWII he lived in Poland. During the war he was in Koziany, Poland.
Notl was murdered in the Shoah.
This information is based on a Page of Testimony submitted by his son, Shalom Esterovitz
Lea Esterovitz was born in Wilno, Poland in 1890 to Szlomo and Tzirel. She was a teacher and single. Prior to WWII she lived in Kimilishki, Poland. During the war she was in Kimilishki, Poland.
Lea was murdered in the Shoah.
This information is based on a Page of Testimony submitted by her niece, Rivka Bitzunski
I see a report for your great grandmother; Cirl Esterowicz was born in Wilna, Poland in 1854. Prior to WWII she lived in Kiemieliskis, Poland. During the war she was in Kiemieliskis, Poland.
Cirl was murdered in the Shoah in 1942 at age 88.
This information is based on a Page of Testimony (displayed here) submitted by her granddaughter, Rivka Bitzunski
Sara Esterowicz was born in Postawy, Poland in 1924 to Szepszel and Zelda. She was a nursery school teacher and single. Prior to WWII she lived in Postawy, Poland. During the war she was in Postawy, Poland.
Sara was murdered in the Shoah.
This information is based on a Page of Testimony submitted by her cousin, Rivka Bitzunski
I created a page for Postavy with maany pictures and much information; http:// eilatgordinlevitan.com/ postavy/postavy.html
Luba Esterowicz was born in Postawy, Poland in 1922 to Szabszel and Zelda. Was a nurse and single. Prior to WWII lived in Postawy, Poland. During the war was in Postawy, Poland.
Luba was murdered in the Shoah in Postavy on June 21 1942.
This information is based on a Page of Testimony submitted by the victim's cousin, Rivka Bitzunski
Chawa Esterowicz was born to Shabtai and Zelda nee Fogel. She was a child. Prior to WWII she lived in Postawy, Poland. During the war she was in Postawy, Poland.
Chawa was murdered in the Shoah.
This information is based on a Page of Testimony by her cousin, Rivka Bitzunski
Rafael Esterowicz was born to Shabtai and Zelda nee Fogel. He was a child. Prior to WWII he lived in Postawy, Poland. During the war he was in Postawy, Poland.
Rfael was murdered in the Shoah at age 12 on november 21 1942.
This information is based on a Page of Testimony by his cousin), Rivka Bitzunski
Chaja zelda Esterowicz nee Fogel was born in Postawy, Poland in 1890 to Rfael and Khava. She was a seamstress and married to Shabtai and had 4 children. Prior to WWII she lived in Postawy, Poland. During the war she was in Postawy, Poland.
Chaja zelda was murdered in the Shoah.
This information is based on a Page of Testimony (displayed here) submitted by her niece, Rivka Bitzunski
From: Avrohom Sugarman <absugarman@gmail.com>
Hi
I was very happy to find a photo of my great great grandfather on your website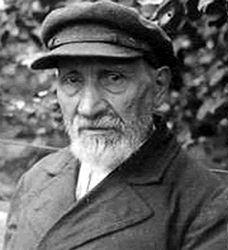 #vilna_p-40:Hirsh Tsukerman, 83 years old, a resident of the Jewish Home for the Aged at 17 Portowa Street.
Do you have any further information when this photo was taken? I am trying to find out what happened to him after 1939. Did he die before the Germans took over Vilna in 1941?
Do you know what happened to the old age home during the war?
I would be most grateful if you could supply me with any further information you may have.
Kind regards
Avrohom Sugarman
The picture is from the Yivo site. You should try to get in touch with them.
Katarzyna Rusin <licencje@wuwr.com.pl>
5:36 AM (1 hour ago)

Dear Sir or Madam,
Wroclaw University Press is going to publish a book in the series 'Bibliotheca Judaica', entitled Dzieci modernizmu. ?wiadomo?? i socjalizacja polityczna m?odzie?y ?ydowskiej w II Rzeczypospolitej (The Children of Modernism. The political awareness, culture and socialisation of young Jews in the Second Polish Republic ) by Kamil Kijek.
On the cover of this book the author would like to use a picture form your website:
http://www.eilatgordinlevitan. com/vilna/vilna_pix/schools/ 050606_134_b.gif
May I kindly ask if you are the copyright holder of this photograph and if you have it in high-resolution (300 dpi)? Would you be interested to grant us one-time reproduction permission in print and electronic version of the book and on what terms?
With kind regards,
Katarzyna Rusin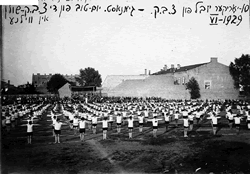 The Yiddish Book Center has the 3 volume set by Leyzer Ran entitled
"Jerusalem of Lithuania" (Yerusholayim de-Lita : ilustrirt un dokumentirt)
available for online reading and download. These books can also be printed
on demand. This set is the first developed as a pictorial history of the
Jewish communwity of Vilna. See the following links:
http://www.yiddishbookcenter. org/collections/yiddish-books/ spb-nybc314075/
leyzer-ran-yerusholayim-de- lita-ilustrirt-un-dokumentirt
http://www.yiddishbookcenter. org/collections/yiddish-books/ spb-nybc314391/
leyzer-ran-yerusholayim-de- lita-ilustrirt-un-dokumentirt- volume-2-vol-2
http://www.yiddishbookcenter. org/collections/yiddish-books/ spb-nybc314392/
leyzer-ran-yerusholayim-de- lita-ilustrirt-un-dokumentirt- volume-3-vol-3

Be advised that Vol. 1 and 2 are very large files - over 2 and 3GB in size.

Enjoy!
Joel Ratner
Visit our home page at
From: Sara Lebow <slebow@jwa.org>
The Jewish Women's Archive,a nonprofit historical society, is profiling Dina Abramowics. I found a picture of her
on your site linked here http://www.eilatgordinlevitan.com/vilna/vilna_pix/093004_4_b.gif
and was hoping the Jewish Women's Archive could use it to accompany our profile of her. If you are the permission holder for this image, would you allow us to use it on our site? We would be happy to include a credit line and link back to your site . Thank
you so much for your time and resources.
Sincerely,
Sara Lebow
Communications Intern
The Yiddish Book Center has the 3 volume set by Leyzer Ran entitled
"Jerusalem of Lithuania" (Yerusholayim de-Lita : ilustrirt un dokumentirt)
available for online reading and download. These books can also be printed
on demand. This set is the first developed as a pictorial history of the
Jewish communwity of Vilna. See the following links:

http://www.yiddishbookcenter. org/collections/yiddish-books/ spb-nybc314075/
leyzer-ran-yerusholayim-de- lita-ilustrirt-un-dokumentirt

http://www.yiddishbookcenter. org/collections/yiddish-books/ spb-nybc314391/
leyzer-ran-yerusholayim-de- lita-ilustrirt-un-dokumentirt- volume-2-vol-2

http://www.yiddishbookcenter. org/collections/yiddish-books/ spb-nybc314392/
leyzer-ran-yerusholayim-de- lita-ilustrirt-un-dokumentirt- volume-3-vol-3

Be advised that Vol. 1 and 2 are very large files - over 2 and 3GB in size.

Enjoy!

Joel Ratner
Visit our home page at http://www.litvaksig.org
Dear sir!
Photo; vilna_ym-37
I think that it's Isser Ben-Zvi. Look Wiki. He was 21 years old in 1934. ?? was the one of leaders of Gordonia in Vilno in the 1930s.
He later came to Israel.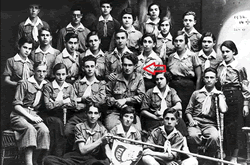 https://he.wikipedia.org/wiki/%D7%90%D7%99%D7%A1%D7%A8_%D7%91%D7%9F_%D7%A6%D7%91%D7%99
Isser Ben Zvi was born as Isser Goznowski in 1913 in Vilna to Avraham Guznowski and Lina (from the Menzet family). Isser was educated in Vilna in a Hebrew elementary school and later completed a Jewish high school. He was a leader of the Gordonia movement in Poland and a member of the He - Chaluts movement in Vilnius In 1934 he immigrated to Israel and joined the Degania Bet group where he married his wife and in 1944 moved with his family to Kibbutz Maaleh Hahamisha where they were until 1949. At the end of World War II he discovered that his parents and two of his brothers were lost in the Holocaust. A sister and brother who survived the war moved to Russia.
The "Irgun Ha -
In August 1945, Ben-Zvi was sent to Poland on behalf of the Mosad for Aliyah Bet of the Haganah in order to institutionalize the Bricha. Together with him were Zvi Netzer and Yohanan Cohen. Ben Zvi lived in Poland until 1947, when he introduced himself as a survivor of a camp called Shimon who returned to his native Poland.
The "Haganah"
From 1947 to May 1948 he was a member of the National Command of the Haganah under the command of Israel Galili.
public activity
1948 Appointed member of the first Israeli Olympic Committee (chaired by Abba Hushi and Nahum Chet).
From 1949 to 1950 he was on a mission to Eastern Europe on behalf of the Political Department of the Research Department of the Foreign Ministry, headed by Reuven Shiloah.
1950 to 1954 General Secretary of the Hapoel [2] organization.
1954-1955 Served as head of the Youth and Nahal Division of the Ministry of Defense.
From 1962 to 1965 he was appointed Bank Hapoalim representative in Latin America.
From 1967 to 1970 served as representative of the Jewish Agency in Latin America
His private life
In 1936 Ben Zvi married Ada Oppenheim (born 1912). During the time they lived in Degania, the couple had three children (Avraham, Azaria and Shulamit). He died in 1971 and was buried in the Holon cemetery. His wife Ada died in 2000.
external links
Isser Ben Zvi at the Bericha site
David Tidhar (ed.), "Isser Ben Zvi", Encyclopedia of the Pioneers of the Yishuv and its Builders, vol. 7 (1956), p. 2863
Gideon Raphael Ben-Michael, the "Irgun HaBiricha" after the end of the Second World War, on the website of the H. Eibeshitz Institute for Holocaust Studies in Haifa
Isser Ben Zvi on the website of the Hevra Kadisha Society in Tel Aviv
Restaurant owned by Vulf (Velvel) Usian. The place was a favorite hangout for the Jewish actors and literary crowd it plays a major part in the stories of Abraham Karpinowitz.
From: Maria Amalia Robbin <marobbin@marwwtrading.com>
Date: Mon, Sep 24, 2018 at 9:21 PM
Subject: looking for my Jewish Family
My name is Maria Amalia Robbin. I was just looking at your website and I am hoping you can help me.
My paternal grandfather, Michel Rabinovitch was Jewish and his mother was from Rudamina and his father from Minsk.
The family emigrated to Paris from Russia I believe before the Russian Revolution in 1917 (I have no clue what year they moved but somehow I think it was before the Revolution). My great grandparents and their children were:
David Mikhelevich Iloselevich Rabinovitch: Born in Russia July 1, 1874 died in Paris 18th of March 1939 (his parents were Mikhel Yosel Rabinovitch and Rebeca Matalon)
Soraya Rasey Lazarevna Rabinovitch (nee Aron) born in Luthuania January 9/1882 died in Paris February 3/1931 (her parents were Lazare Aron and Mussia Began)
They married on June 3, 1988 in Vilna. Their children were:
Mura Rabinovitch born in Vilna, Lithuania February 22/1900 died in Paris March 13/1950
Michel Rabinovitch born in Minsk, Belarus July 20/1905 died in Basle, Switzerland May 17, 1950 (that's my grandfather)
All of the above family members are burried in the Cimetere de Bagneux in Paris.
There is one child who I don't know her birth date or death date and I wonder if she was born in Paris. Her name was Marie Rabinovitch. She married someone by the name of Marx because there are some letters from her that come as Marie Marx but they are sent from London in 1950.
When my grandfather Michel died, my grandmother never spoke of him again. Therefore, since my father was 6 years old at the time, he basically didn't remember his father. My parents now have died as well as my uncle and therefore, I am doing this research completely on my own.
I am trying to decipher the Paris archives to see if I find information there and see if there are records of when they emigrated and also if Marie was born there (the only problem is that my French is not the best!).
I am sure that I must have some living relatives.
Do you have any ideas? Can you guide me/help me?
Thank you very much!
Maria Amalia Robbin
From: Cécile Baltz <cecilebaltz.1@g....>
I am researching informations about my grantmother's Minna, (dead 2015), born in Vilnius around 1925, sent at the Mauthausen camp during the war. She immigrated to France in 1949 and never talked about her past.
I have done a FfDNA test and I know that her parents were closely linked with the Ragoler lineage.
There is this photo on your website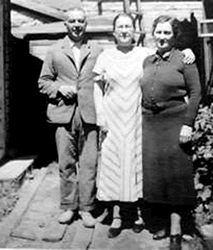 #vil_p4-11: Outdoor snapshot of the wife of Rabbi Halpern from St. Louis, Missouri with members of the Ragoler family during Mrs. Halpern's visit from America. 1937.
Rabbi Abraham E. Halpern
BIRTH
1891
Toronto, Toronto Municipality, Ontario, Canada
DEATH
9 Apr 1962 (aged 70–71)
University City, St. Louis County, Missouri, USA
BURIAL
Bnai Amoona Cemetery
University City, St. Louis County, Missouri, USA
PLOT
Section C
Bessie (Pesha Yenta daughter of rabbi Mordechi Shlomo Feinberg Halpern
BIRTH
1892
DEATH
1970 (aged 77–78)
BURIAL
Bnai Amoona Cemetery
University City, St. Louis County, Missouri, USA
PLOT
Section C
https://www.google.fr/search?q =ragoler+vilna&client=ms-andro id-wiko&source=lnms&tbm=isch& sa=X&ved=0ahUKEwjC8NrUlY_aAhUG bFAKHY2sCbYQ_AUICSgC&biw=320& bih=454#imgrc=he_zGbqFLjDjQM% 3A
Is it possible to know the surnames of the Ragoler family members?
I thank you for your help.
The picture was submitted by the Halpren family of St. Louis to Yivo. In Yad Vashem I found reports;
Zew Ragoler was born in Wilna, Poland. He was about 70 years old. Prior to WWII he lived in Wilna, Poland. During the war he was in Vilnius.
Zew was murdered in the Shoah.
This information is based on a Page of Testimony (displayed here) submitted by his acquaintance, Sara Mina Gurevitz
Henya Henia
Ragoler
Wilna, Poland
Page of Testimony
murdered
Henya henia Ragoler was born in Wilna, Poland to Zeev. She was a sales person. Prior to WWII she lived in Wilna, Poland. During the war she was in Wilna, Poland.
Henya henia was murdered in the Shoah.
This information is based on a Page of Testimony (displayed here) submitted by her acquaintance, Sara Mina Gurevitz
Meyer Ragoler was born in Ariogala, Lithuania in 1903. He was married to Zelda nee Mintz. Prior to WWII he lived in Veliuona, Lithuania. During the war he was in Veliuona, Lithuania.
Meyer was murdered in the Shoah.
This information is based on a Page of Testimony (displayed here) submitted by his wife's wnephew, Khona Polonski
Moshe Ragoler was born in Veliuona, Lithuania in 1938 to Meyer and Zelda nee Miltz. He was a child. Prior to WWII he lived in Veliuona, Lithuania. During the war he was in Veliuona, Lithuania.
Moshe was murdered in the Shoah.
This information is based on a Page of Testimony (displayed here) submitted by his cousin, Khona Polonski
From: <woodway@bigpond.net.au>
Date: Mon, Apr 23, 2018 at 11:32 PM
Subject: Your website http://www.eilatgordinlevitan.com/vilna/vilna.html
Hello Eilat,
This Passport photo may be of interest for posting on your website.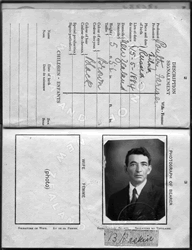 Bernard Raskin was my grandfather but died in 1943 before I was born in 1947. My brother (Hayden, Cc'd) and I have researched Bernard's past as best we can and what we have found is on WikiTree at https://www.wikitree.com/wiki/ Raskin-43 - see biographical notes.

The name Raskin does not seem to be in your listings but we believe Bernard's mother's maiden name was Shulman.
Best wishes,
Garth Willey
From: <woodway@bigpond.net.au>
The name Raskin does not seem to be in your listings but we believe Bernard's mother's maiden name was Shulman.
Best wishes,
Garth Willey
Bernard Raskin (1884 - 1943)
Born 15 May 1884 in Vilna, Lithuania, Russian Empire? [uncertain]
Son of William Raskin and Anna (Shulman) Raskin
[sibling(s) unknown]
Husband of Dora May (Tyrrell) Raskin — married 1910 in Wellington, New Zealand
DESCENDANTS
Father of Owen Raskin, Percival Raskin and Sonia (Raskin) Astley
Died 9 May 1943 in Levin, New Zealand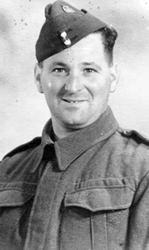 Percival Raskin (1914 - 1996)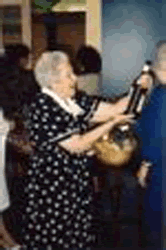 Sonia (Raskin) Astley (c1910- c 2000)